Museum Director Amy Andrieux And Photographer Sam Trotter Discuss Preserving Creative Black History
Photographer Sam Trotter and multi-industry creative Amy Andrieux join for a perspective-shifting conversation about the work and history of Black creatives.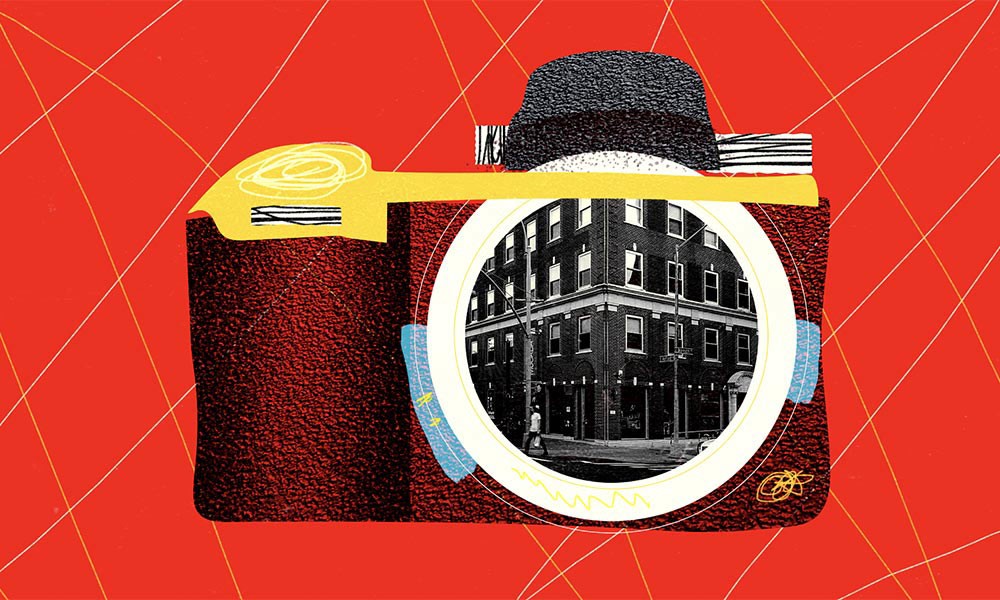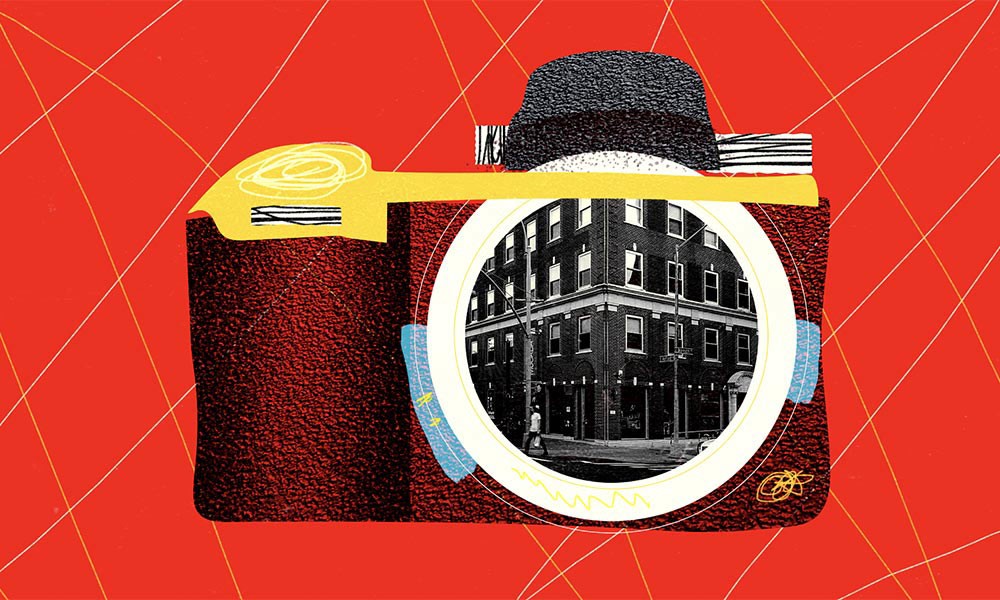 In 2018, photographer Samuel Trotter attended the exhibit, Icons of Style: A Century of Fashion Photography, at the J. Paul Getty Museum in Los Angeles that highlighted the influence of fashion photography on the American people and their confidence.
With his work appearing in Rolling Stone, W Magazine, The New York Times, and more, Trotter, 23, was committed to studying his predecessors and anticipated seeing these works in person. But as he made his way through the massive exhibit, which highlighted over 160 photographs, he realized there were only two Black photographers featured: Jamel Shabazz and Gordon Parks. "It was a very bad experience for me," Trotter says. "I was heated just walking around."
As Black culture continues to shape all aspects of popular culture, the influence of its creators continues to be overlooked in exclusionary spaces. A multi-industry creative herself, Museum of Contemporary African Diasporan Arts Executive Director Amy Andrieux, 42, has long prioritized creating sustainable platforms for Black artists of all mediums to be rightfully uplifted. "Black artists didn't have a platform to showcase their work on a consistent basis," she says. "We are an incubator for that."
Committed to preserving the work and history of Black creatives, Trotter and Andrieux joined for a remarkable, perspective-shifting conversation about creating sustainable community platforms, using truth-telling as a means of changing outdated industry practices, and redefining success outside of the lens of corporate achievements.
This interview has been condensed for length.
Influence and intention
Amy Andrieux:
I'm curious about how this generation feels about this opportunity to share our stories. Now, there are so many roads that are open and viable for us. I think about young people, and I say, "You don't have to think about the white gaze at all." When you're creating, are you thinking about the code switching?
Sam Trotter:
It all depends on the intent of the project. My introduction to photography wasn't in a formal space. I wasn't able to go to college. I'd found it photographing friends and family, and fell in love with it. Eventually, I began my tutelage on what was readily available, which is once again that white canon, that white gaze. It was months and years and long trips to the library, just doing my own thing, before I found, oh, this is me.
Andrieux:
Who are some of your influences?
Trotter:
It switches. I studied Richard Avedon until I found Dawoud Bey. I love Carrie Mae Weems, Kara Walker, and Charles White. You have so many, but the cool thing about being a Black artist is that because of our forced environments, we're able to step between those Venn diagrams and create a new magic in the middle. Who would you say you're inspired by?
Andrieux:
Well, I'm definitely a patient of the arts. I love photography. I love visuals, period. I would be incredibly wrong if I didn't say Jamel Shabazz first because he is like my godfather. I love Jamel's work. He takes me to a time where this freedom of being young, being Black, and being a part of a scene – they're memorable.
Redefining success on your own terms
Andrieux:
It's always interesting to think about what a piece of work means as you're capturing it versus when it's on the wall, or when it's being presented to people, because it's a different mood. Do you think about that at all? Do you go into something thinking: "I want to make this iconic moment that's going to live on this wall in somebody's living room?"
Trotter:
To a certain degree. In high school, I met my girlfriend Jantae'. She's my muse. I've been telling her since the day that I met her that I'm going to put her on museum walls. So, to that degree, yes. In other scenarios, I have more interest in the connection or relationship that's garnered between the work and the viewer. The environment a piece is exhibited in always lends a sort of iconism depending on where it's displayed, it's a bit difficult for me to imagine that in the creation phase.
Andrieux:
To a certain extent, I think there's this idea of aspiring to this place, this idea of when my thing is on the wall, that means I have arrived, in a way. But at the same time, I feel like we're in this time period where that wall doesn't even matter anymore. You can create your own wall.
Trotter:
Over the last few years, I think I've been getting really close to completely letting go of the achievement attachments. I have a lot of things I want to create. I have a lot of stories I want to tap into. I want to jump into sculpture and all types of crazy stuff. But getting the sculpture at the MoMA? I just want to make the sculpture.
Andrieux:
It's like running your own race, and you are competing with yourself, not this industry, not this space, not other people.
View this post on Instagram
Leveraging your skillset
Trotter:
Music is probably the first love that a lot of Black kids find when it comes to art growing up. I know you said that you worked at Red Bull [Media House]. What was the transition like jumping from mainly music to translating and understanding things on the visual art side?
Andrieux:
When it comes to being an artist, it's about leveraging your skillset. For me, it was never about just music or just fashion or just art. It was always trying to find a space to uplift the makers in those scenes who were friends, people that I think deserved an opportunity to be heard. So, when it came to switching, when I traversed into just straight music, it made sense. I think the big jump was going from music back into just focusing on culture, because with my work now – even though I'm running a museum – I'm still bringing myself to the table, my interests, and my passions. I've been going to museums since I was young and feeling like, oh, the security guard is wondering if I'm going to try to touch the photo. I want to create an experience where you feel like you can play.
Trotter:
The experience is letting you into the bubble and saying: "You have the freedom to roam around and just feel it."
Andrieux:
Traditionally in the art world, they don't move in this way. It's like, "I'm going to have these blinders on, and I have to create," or, "I have to uplift art in this particular fashion." When you're not studied in that way, where you don't go to school and through the process in the same way that other people come into this space, you have the flexibility to play that they don't have. It's interesting watching people see what I do now, because they're like, "Wait, you could do that?" I'm like, "Why couldn't you?"
Trotter:
Exactly. What are the rules?
Andrieux:
There are none, right?
Enacting long-term change through truth-telling
Andrieux:
I feel like there's something to these moments that affect us all in the same way that the pandemic is affecting everyone globally. There are these moments where we've got to really look into ourselves to see what it is that we can do as a collective to heal. That's what our art is attempting to do. It's getting people to talk, have a dialogue about the things we're afraid to talk about. You hit it so perfectly at the beginning of this conversation. You were like, "We're uncovering the truth." It's truth-telling, right?
Trotter:
I have optimism, but when it comes to the truth-telling and just peeling back stuff, we can look at history to see what players are moving what pieces.
Andrieux:
Does that make you stop your art?
Trotter:
Not at all. It gives it more fuel because it's like, okay, I can't be the only one seeing this. There's got to be somebody else out here.
Andrieux:
We're at this point now where the old systems are collapsing. We're forcing them to collapse. We can't let up. If industries, people, companies want to move into the future, they've got to change with us, because the people are not trying to accept the okey-doke anymore. When we hold back, we leave room for the system to continue as it is.
Creating community platforms
Trotter:
I feel like right now we're in a beautiful time overall. There's a lot of space for stories, and the platform is being given, and in a lot of different ways. I guess the only thing that concerns my heart is the exchange rate. What are we losing, what's at stake in exchange for [that platform]? My other concern while going through this pandemic is how it trickles down to the generations below us.
Andrieux
I think as we learn, we need to share within our community to make sure that we're passing the baton and folks are ready and engaged as they come in. This idea of when I think of athletes or musicians coming into a space and understanding what it means to be financially sound before they even sign a contract. That sort of thing; let's pass on the lessons and the key learnings.
Trotter:
Financial literacy is one of the things that has been kept from us on the opposite side. That's a culture that is being educated in certain households from the ground up.
Andrieux:
But that's the thing. To say in 2020 that we're not aware, it's kind of like, really? I feel like we're at a point in history now where there are enough creatives in every industry to create platforms for us to thrive. How do we make sure that those are sustainable?
Trotter:
I feel really lucky for having been blessed with the opportunity to, first, start so young, but to receive the various just insane opportunities. I know if I was in a different day and age, they wouldn't have come. But I'm also understanding that if it's taken four or five decades, it's not just given lightly.
Andrieux:
When I don't talk about what I went through as a young person in various industries, the times I was hurt, the times I was celebrated, then someone who comes behind me has to relive all my mistakes. But every generation does a little bit better
Trotter:
My main focus is just to venerate the Black existence. But I'm trying to keep the historical context. I'm trying to keep the research. I'm trying to just understand that.
Andrieux:
There is no Black future without the Black past. I'm with you. You've got to have Black history.
Explore more features on Black pioneers, creatives, and artists on Urban Legends here.