Watch The Video for Beabadoobee's Heartfelt New Single 'Glue Song'
The artist went to her hometown in Ilo Ilo in the Philippines to film the music video, directed by Jake Erland.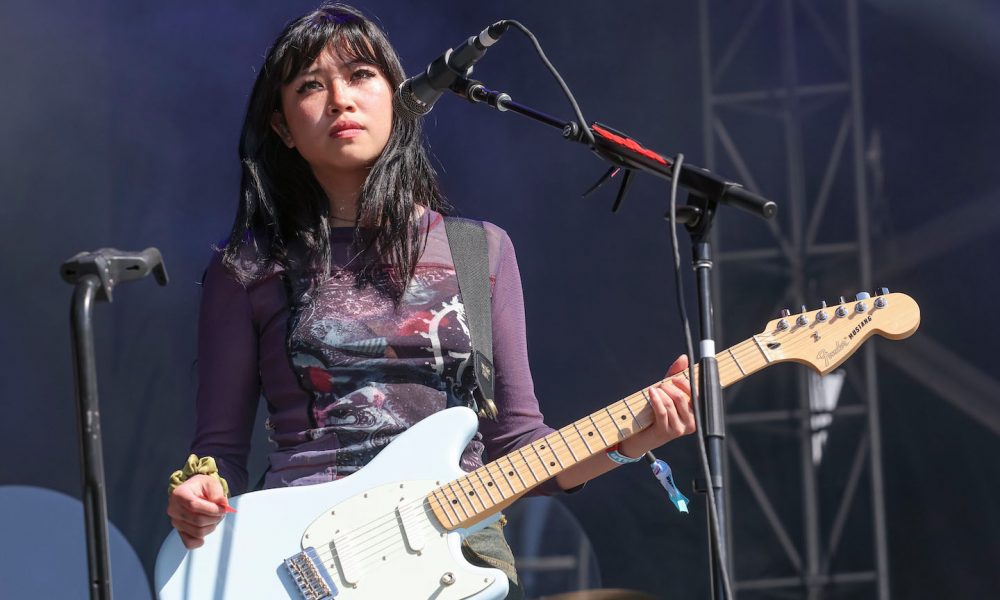 Beabadoobee has celebrated Valentine's Day with the release of a heartwarming new single "Glue Song" immortalizing a fan-favourite from her recent live shows. You can watch the song's official video, directed by Jake Erland, below.
It's one of the indie artist's more ballad-esque tracks, carried by an insistent drum beat, silky strings and twee grand piano chords. Beatrice Laus floats over the soundscape, singing with a cool ease: "I've never known someone like you / Tangled in love, stuck by you / From the glue / Don't forget to kiss me / Or else you'll have to miss me."
In a press release, Laus explained that she wrote "Glue Song" "in the back of cars and traveling" throughout her recent tours across Asia and Australia. "It's a heartfelt song that means a lot to me," she said, describing it as "a love song and the first one I've written in my new relationship."
She added: "I usually write these songs that are sad, in the past with my writing even when it doesn't sound sad looking back the lyrics usually have been. For the first time this is just me being really happy. I'm in a really positive place for the first time in a long time and feeling love.
"We recorded the song with my guitarist and producer Jacob in his house and added in trumpets and strings. This song feels really personal and I went to my hometown in Ilo Ilo [in the Philippines] to film the music video. It's where I was born and so that also added another personal touch to the song."
Laus teased the release of 'Glue Song' last month, following a handful of live performances – including one where she was backed by a three-piece string section, and one she did for NPR's Tiny Desk Concert series.
Upon releasing the latter, she said the tune was "my favourite love song I've written so far", boasting that it features "no lyrics with double meanings or some weird sad undertone" and was instead "just a plain and simple, in your face, love song."
"Glue Song" marks the first song to follow Laus' second album as Beabadoobee, Beatopia, which arrived last July via Dirty Hit. She's currently hearing up to plug the album on her first-ever European headline tour, after which she'll open for Taylor Swift on select dates of her 2023 North American 'Eras' tour.
Listen to the best of beabadoobee on Apple Music and Spotify.