Big Sean Releases 10th Anniversary Deluxe Edition Of Smash Hit Album 'Finally Famous'
Sean has also dropped a video for a new song included on the project, titled 'Freshman 10 (Freestyle).'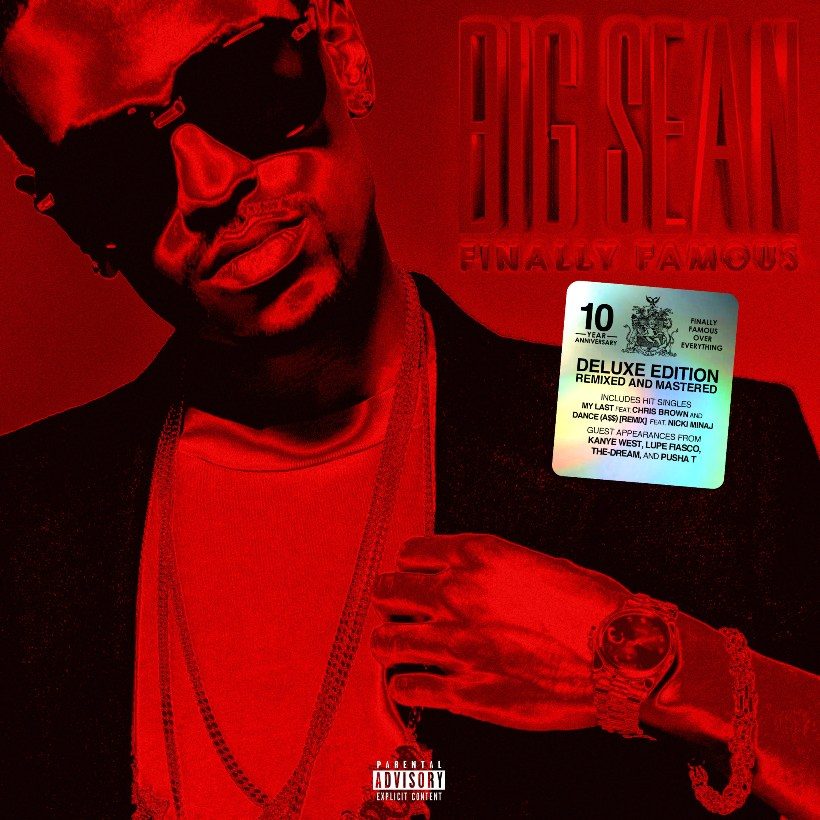 To celebrate the 10th anniversary of his seminal album, Finally Famous, Big Sean has released an expanded and updated edition of his breakthrough LP. Sean has also dropped a video for a new song included on the project, titled "Freshman 10 (Freestyle)."
With guest features from artists like Lupe Fiasco, Nicki Minaj, Pusha T, Rick Ross, and more, Finally Famous is brimming with talent and groundbreaking hits like "Marvin & Chardonnay" and "Dance (A$$) (Remix)."
Big Sean - Freshman 10 (Freestyle) (Official Video)
The RIAA platinum Finally Famous was the first of Sean's five official albums to debut at No.1. His landmark RIAA double-platinum Dark Sky Paradise (2015), I Decided (2017), and Detroit 2 (2020) would all go on to debut across-the-board at No.1 on the pop, R&B/hip-hop, and rap charts.
In addition to his RIAA platinum and multi-platinum albums, Sean's track record boasts an impressive 18 gold, platinum, and multi-platinum hits.
Despite releasing his last album back in September of 2020, Big Sean has stayed busy this year. In May he announced that he would be hosting a series of videos alongside his mother for Mental Health Awareness month. The series consisted of five weeks of tools to help navigate anxiety and depression.
"Set your attention on intention," Big Sean shared on Instagram. "My mom has the idea of us introducing basic things that have tremendously helped us and people in our inner circle and your mind is where it all starts."
Buy or stream Finally Famous 10th Anniversary Deluxe Edition Remixed & Remastered.
Finally Famous 10th Anniversary Deluxe Edition Remixed & Remastered Tracklist:
1. Intro
2. I Do It
3. My Last (Ft. Chris Brown)
4. Don't Tell Me You Love Me
5. Wait for Me (Ft. Lupe Fiasco)
6. Marvin & Chardonnay (Ft. Kanye West & Roscoe Dash)
7. Dance (A$$) (Remix) (Ft. Nicki Minaj)
8. Get It (DT) (Ft. Pharrell Williams)
9. Memories (Part II) (Ft. John Legend)
10. High (Ft. Chiddy Bang & Wiz Khalifa)
11. Live This Life (Ft. The-Dream)
12. So Much More
13. What Goes Around
14. Celebrity (Ft. Dwele)
15. 100 Keys (Ft. Pusha T & Rick Ross)
16. Freshman 10 (Freestyle)