Booker T. Jones, Mavis Staples, Ronnie Milsap Join Memphis Music Hall Of Fame
Other honorees include Ronnie Milsap, Priscilla Presley, and Jim Gaines.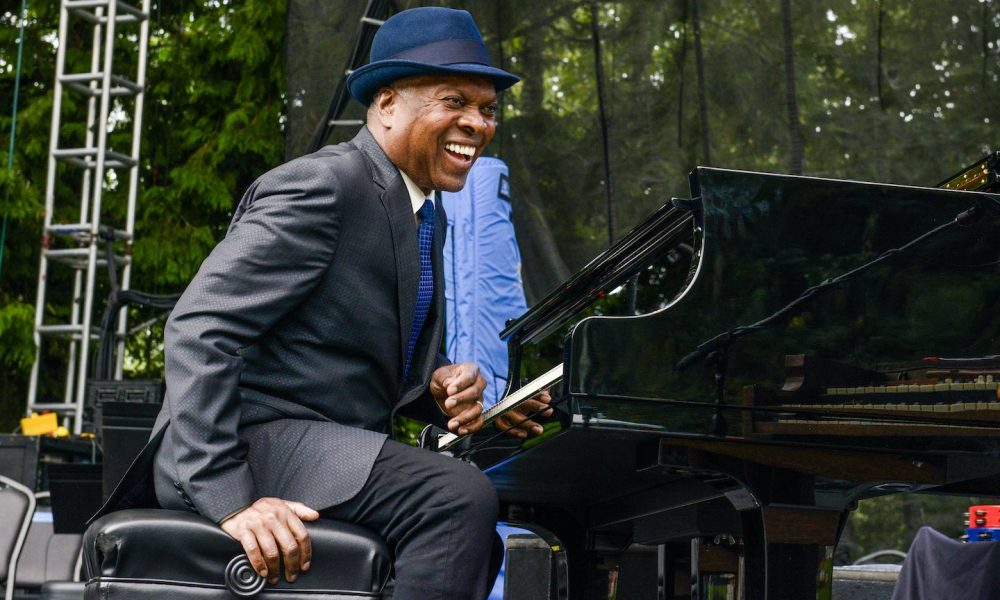 Booker T. Jones, Mavis Staples, and Ronnie Milsap are among the 2022 inductees into the Memphis Music Hall of Fame. This year's honorees were announced on Tuesday night (22) during the public premiere screening of the hour-long TV special Memphis Music Hall of Fame 10th Anniversary Celebration, which took place at the city's Halloran Centre. The documentary will air on March 31 on the cable network Circle.
The class of 2022 includes Memphis native, blues and jazz saxophonist, composer, arranger, and educator Fred Ford, and the Grammy-winning producer and engineer Jim Gaines, whose album credits include Van Morrison's St. Dominic's Preview, the Steve Miller Band's Fly Like an Eagle, and George Thorogood's Bad to the Bone.
Booker T - Sound The Alarm ft. Mayer Hawthorne
Jones was previously inducted in 2012 as a member of Stax greats Booker T. and the MGs, and is now recognized for a distinguished solo career as artist and producer, with such album production credits as Bill Withers' debut Just As I Am and Willie Nelson's Stardust. Former American Sound Studios keyboardist and Grammy-winning country star Milsap is honored along with former chair of Elvis Presley Enterprises Priscilla Presley; Sun Records musician, singer, songwriter, and producer Billy Lee Riley; Grammy-winning singer, star of Stax and former Staple Singers member Mavis Staples, and J.M. Van Eaton, one-time Sun Records producer Jerry Lee Lewis' drummer.
The new names in the Hall of Fame take the total of inductees to 90, chosen by a committee of local and national musicians, writers, educators, and other experts. The induction ceremony and concert will take place later in the year.
The institution is overseen by the Memphis Rock 'n' Soul Museum, whose executive director John Doyle said in a statement: "Just like previous years, this year's list is as diverse as Memphis music itself. Rock, soul, blues, rockabilly, even country permeate the 2022 roster, with many of these icons still doing what they do…creating music."
"It is difficult, because there are literally hundreds of deserving Memphis musicians yet to be honored, with new musical candidates emerging annually," Doyle continued. "Some have more name recognition, Grammys or records sold, but we maintain, in regards to Memphis' world-changing musical status, the last inductee honored will be as important as the first inductee honored 10 years ago."
Buy or stream Craft Recordings' The Best of Ronnie Milsap.