Listen To Brian Eno's Brand New Instrumental Track 'Chéri'
The stark, poignant track is taken from 'Forever Voiceless', the all-instrumental edition of Eno's 'FOREVERNOMORE', out on April 22.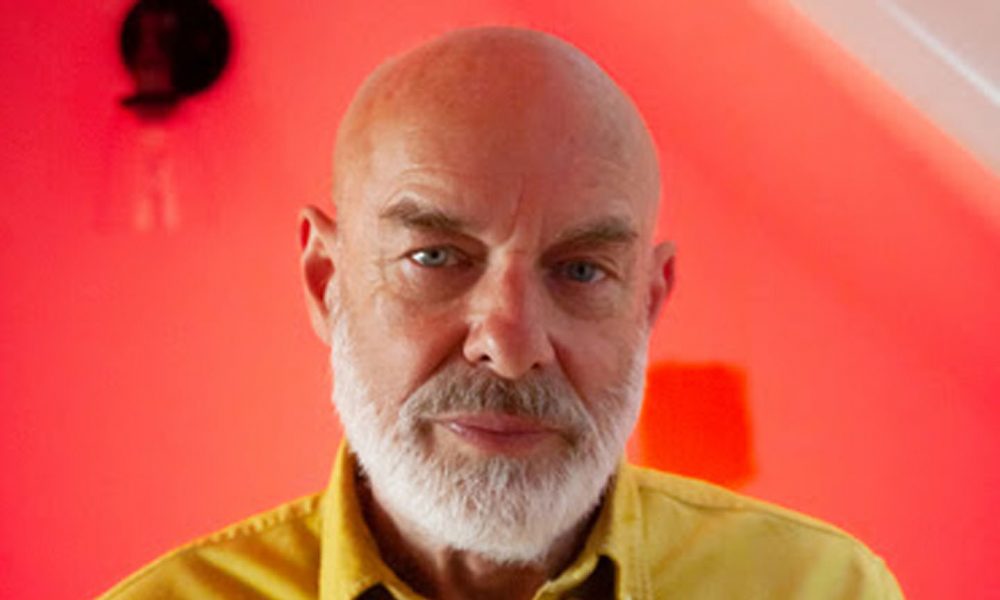 Brian Eno has shared "Chéri" the third single from FOREVER VOICELESS, the all-instrumental edition of his critically acclaimed FOREVERANDEVERNOMORE album from 2022.
From its first opening chord, the stark poignant beauty of "Chéri" makes the listener feel like they are sitting in a quiet, dusky bar at the end of a long evening. The music is built around a beautiful piano melody, swirling keyboards and Leo Abrahams' exquisite guitar filigree. You can listen to the track below.
Shop the best of Brian Eno's discography on vinyl and more.
FOREVERANDEVERNOMORE (FOREVER VOICELESS EDITION) will be available as a Digital Deluxe Album on Record Store Day, 22 April.
Brian Eno - Chéri (Instrumental)
FOREVERANDEVERNOMORE has received widespread critical acclaim. The New York Times said "Brian Eno has been involved in so many varied and significant musical adventures that to call him a Zelig-like figure — which is often done — is to risk understating his reach and importance. The English musician and ideas man helped birth glam and art rock as a member of Roxy Music. He had a strong hand in iconic works by David Bowie, Talking Heads, U2 and Coldplay. Across a series of his own influential albums he pretty much invented ambient music. Eno's clutch of nonambient solo albums are by turns nervy, catchy, enigmatic and moving. And so he has gone, fruitfully hither and yon, up to his latest, this fall's FOREVERANDEVERNOMORE."
Brian Eno will also be honored by the Venice Biennale Music section this year. The legendary songwriter, producer, and composer will receive the Golden Lion for Lifetime Achievement.
The artist will receive the award for his "research into the quality, beauty and diffusion of digital sound and for his conception of the acoustic space as a compositional instrument," according to a press release. Eno will receive the honor at a ceremony on October 22 at the festival, where he will also take part in a conversation with music critic Tom Service.