Brian Eno To Receive Venice Biennale Lifetime Achievement Award
Eno also shared 'A Thought,' from his forthcoming 'FOREVER VOICELESS.'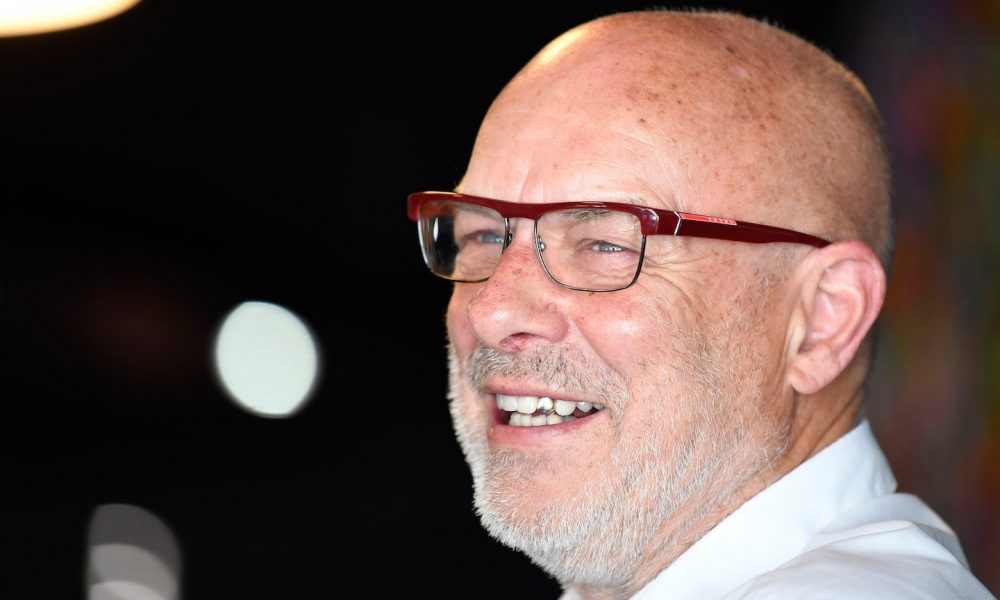 Brian Eno will be honored by the Venice Biennale Music section this year. The legendary songwriter, producer, and composer will receive the Golden Lion for Lifetime Achievement.
The artist will receive the award for his "research into the quality, beauty and diffusion of digital sound and for his conception of the acoustic space as a compositional instrument," according to a press release. Eno will receive the honor at a ceremony on October 22 at the festival, where he will also take part in a conversation with music critic Tom Service.
"Brian Eno's compositions have been conceived in terms of a generative process that evolves in a potentially infinite time dimension, foreshadowing many of today's compositional trends linked to digital sound," composer Lucia Ronchetti wrote in a statement included with the Biennale's announcement. Eno will also be the subject of a video art installation at the festival, Nothing Can Ever Be the Same, which will premiere the same day Eno is awarded the Golden Lion.
Eno also released "A Thought," which is taken from the upcoming instrumental release FOREVER VOICELESS. This piece compliments "Who Gives A Thought," which was the first track on FOREVERANDEVERNOMORE.
The removal of the vocal on "A Thought" has created a starkly dramatic yet delicate tone that echoes the subject matter the album is centered on–our climate emergency.
At the end of last month, Brian and brother Roger Eno shared "Celeste" from their concert film Live At The Acropolis.
Live At The Acropolis arrived on the big screen – for one day only – on March 2, 2023. The unique concert was filmed at the UNESCO Heritage Site in Athens, Greece in 2021 as part of the annual Epidaurus Festival – it's the brothers' only joint live show to date.
"I don't perform live very often, but I couldn't miss the chance to perform in what may be the world's oldest theatre, located at the birthplace of Western Civilization," says Brian Eno, who used an excerpt from the concert to accompany his 2022 single "There Were Bells."