Brian Wilson Sums Up His Busy 12 Months With New Year Greeting
The clip shows stills from Wilson's adventures on the road and in the studio with his band.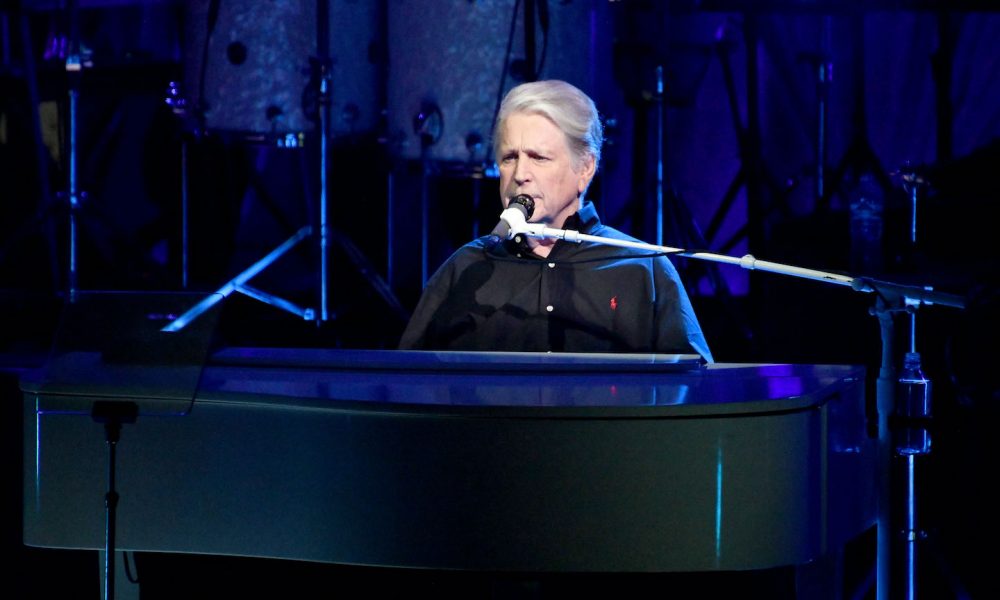 Brian Wilson has posted a new year's greeting clip on his official YouTube page that summarizes the busy year of 2021 for the pop genius. It shows stills from his adventures on the road and in the studio with his band, on the sets of the new documentary about his life and times, and depicts his record releases during recent months.
The 2'20" compilation starts with a photograph of Wilson sitting at the recording desk in a studio with the caption "2021: A Look Back." We see him at his piano with fellow Beach Boys co-founder and continuing collaborator Al Jardine and then in a car with his friend arriving at the studio with his friend Jason Fine, an editor at Rolling Stone, for filming on the Long Promised Road documentary.
Wilson also poses with Fine in other locations used in the film, and there are photographs of both Elton John and Bruce Springsteen captured as they filmed their contributions to it.
Happy News Years from Brian Wilson!
Images of Brian and the band on stage are accompanied by another with Jardine and fellow live band member (and longtime Beach Boys alumnus) Blondie Chaplin. There are also reminders of the recently-released Long Promised Road soundtrack album, Wilson's instrumental set At My Piano, which arrived in November, and the Beach Boys box set Feel Flows – The Sunflower and Surf's Up Sessions 1969-1971, which came out in August. "Thanks to all my fans for a very memorable year!", it concludes. "Love and mercy, Brian."
Jardine and Chaplin will again be part of the touring band that will hit the road with Wilson in June, when a 25-city tour travels across the US in a double bill with Chicago. The tour begins in Phoenix on June 7 and runs until a July 26 date in Clarkston, MI.
Buy or stream Brian Wilson's At My Piano album.