BTS Celebrates 10th Anniversary With Gratitude-Filled 'Take Two'
The K-pop superstars made their debut on June 13, 2013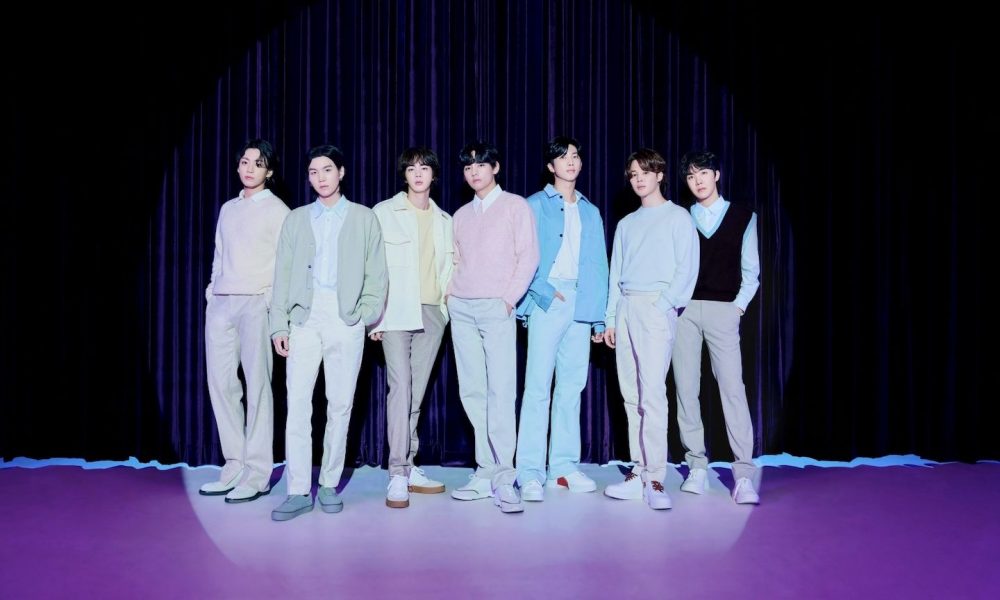 BTS has shared a new, gratitude-filled single, "Take Two," to mark the 10th anniversary of its official debut.
The group made its debut on June 13, 2013, with the single album 2 Cool 4 Skool, which featured the tracks "We Are Bulletproof Pt.2" and "No More Dream."
On its anniversary each year, BTS marks its time together with a series of celebrations dubbed its "festa." As part of this year's commemorations, the seven-piece shared "Take Two," which features vocals from all of the members (Jin and J-hope are currently serving in the military in South Korea).
The acoustic pop song credits rappers RM and J-hope among its writers, while Suga contributed to its production. Its title nods to BTS moving on to its second chapter after completing its first decade together, while the track is an ode to its fans, ARMY.
"Yeah, we never felt so young/When together, sing the song," they sing in the chorus. "Meeting with each other's eyes/Even in the darkness/Yeah, we never felt so right/When I got you by my side."
Aside from "The Planet," a song contributed to the soundtrack of the anime Bastions, "Take Two" is the first group release from BTS since 2022's single "Yet To Come." In the intervening time, the band has been focusing on solo activities, with five of its seven members sharing individual releases.
J-hope kicked off that run of activity in July with his album Jack In The Box, supplemented in February by the J. Cole-featuring single "On The Street." Jin followed with his Coldplay-assisted single "The Astronaut" in October, while RM closed out 2022 with his debut solo album, Indigo.
In March, Jimin shared his first official solo release with the EP FACE, followed by Suga sharing his solo album D-DAY. The rapper also embarked on a world tour, which is still ongoing. According to reports, Jungkook and V will release solo material later this year.
Listen to the best of BTS on Apple Music and Spotify.