BTS Look Back On Their Past In 'Yet To Come (The Most Beautiful Moment)'
The new single features on the history-making Korean group's new anthology album 'Proof'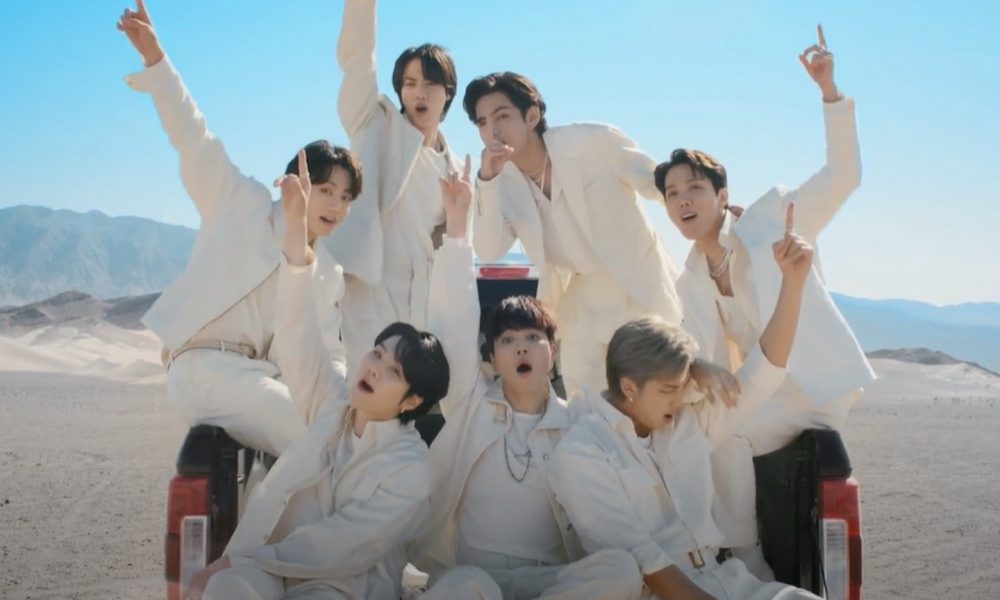 BTS look back on some of their past releases in the music video for their new single "Yet To Come (The Most Beautiful Moment)."
The track appears on the band's new anthology album, Proof, which collates some of their biggest hits over the last nine years and the songs that shaped them. "Yet To Come (The Most Beautiful Moment)" is one of a handful of new – or previously unreleased – songs to appear on the record.
"Yeah the past was honestly the best / But my best is what comes next," Jimin sings on the poignant track, while Jungkook adds: "You and I, best moment is yet to come."
The video for the single sees the seven-piece group in a desert, surrounded by sand dunes as they drop visual references to videos for previous tracks like "Spring Day," "No More Dream," "Boy In Luv," "Blood Sweat & Tears," and more.
BTS (방탄소년단) 'Yet To Come (The Most Beautiful Moment)' Official MV
Speaking in a press release about Proof, BTS leader RM said: "Proof is a special album that closes the first chapter of BTS before going into our 10th year. We especially paid more attention to the lyrics as our message to our fans, ARMY who have been with us for nine years, is the key to this album."
J-hope described the record as "the soul of BTS," while Jungkook likened it to finishing "writing a big book." "As always, we gave a lot of thought into every detail of this album while working on it," he added. "It is a reflection of the time we spent together as BTS and the emotions we felt throughout our nine-year journey."
Meanwhile, the group will hold a special live event on Monday (June 13) – the date of their ninth anniversary – to celebrate the anthology's release. Fans can tune into the stream on the band's YouTube channel at 9pm KST (8am ET).
Rapper J-hope will make history next month when he headlines Lollapalooza, becoming the first South Korean artist to ever headline a main stage at a major US music festival. He will join fellow headliners Metallica, Lil Baby, Green Day, Dua Lipa, Machine Gun Kelly, Big Sean, J. Cole and others at the Chicago festival.