Butcher Brown Recruit Pink Siifu And Keyon Harrold For 'Eye Never Knew'
The band's new album 'Solar Music' is out October 6.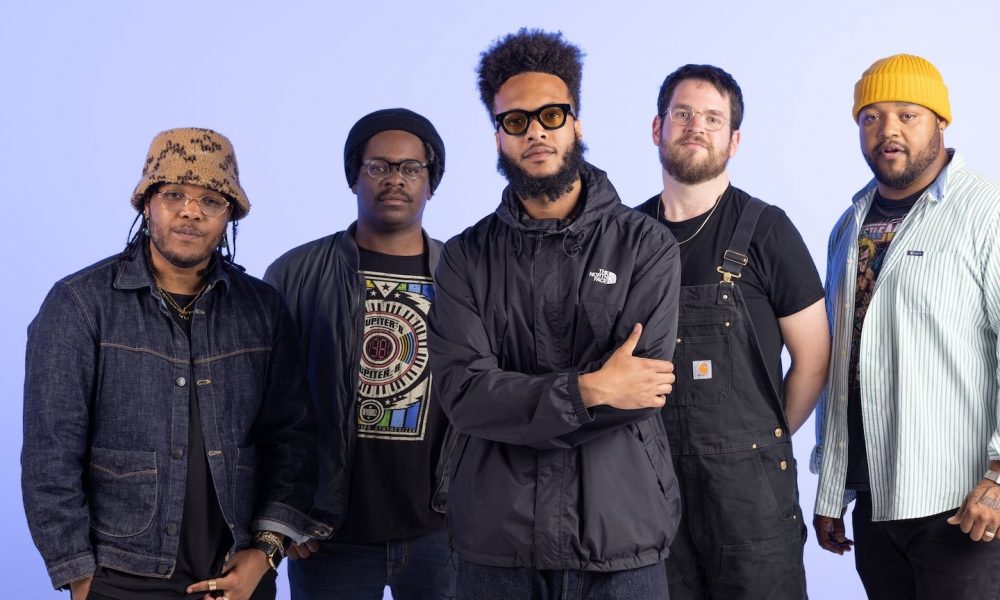 Butcher Brown have shared "Eye Never Knew," which features genre-agnostic artist Pink Siifu and world-class trumpeter Keyon Harrold. The track is the latest single from the group's forthcoming album Solar Music, out October 6 via Concord Jazz.
The album includes previously released singles "DYKWYD" featuring Braxton Cook, "This Side Of Sunshine," and "I Can Say To You," which has seen support across BBC Radio from the likes of Benji B, Gilles Peterson, and Huey Morgan.
Butcher Brown - "Eye Never Knew" featuring Pink Siifu and Keyon Harrold [Official Animated Video]
"Eye Never Knew," collides two of the musical pedigrees that have been central to the band's core since its inception. The song brings the forward-thinking and inventive delivery of hip-hop/soul/punk polymath Pink Siifu and pairs it with Butcher Brown's masterclass of jazz instrumentation. With accents from accomplished trumpeter Keyon Harrold, the result is a sonic collage that creates one of Butcher Brown's most memorable and experimental collaborations to date.
The song enlists Keyon Harrold, who contributed all trumpet playing in the Miles Davis biopic Miles Ahead and has worked with the likes of Diana Ross, Nas, D'Angelo, and many more. Additionally with Pink Siifu, whose 2021 Gumbo! album was praised by Pitchfork, they collectively curate an other-worldly ambiance while maintaining their own signature sounds.
Separate from "Eye Never Knew," Butcher Brown and Pink Siifu also share a number of critically acclaimed collaborations, one of which being Siifu's B.Cool-Aid Album with Ahwlee, Leather Blvd., which was released earlier this year.
Described by Butcher Brown bandmates as "having something for just about everybody under the sun," Solar Music collectively demonstrates the band's dynamic approach to the jazz format, and incorporates their own rich lineage of musical influences from their upbringing in Richmond—fusing elements of soul, funk, rock, and hip-hop, into a universal sound.
Releasing digitally, on CD, and double LP at 45 RPM, the new album incorporates longtime friends and new unexpected guests into their approach, with additional appearances by Charlie Hunter, Jay Prince, Nappy Nina, Braxton Cook, and Michael Millions throughout its 17 tracks.