Carrie Underwood Previews 'Denim & Rhinestones' With Stadium-Ready Anthem 'Crazy Angels'
The album arrives on June 10.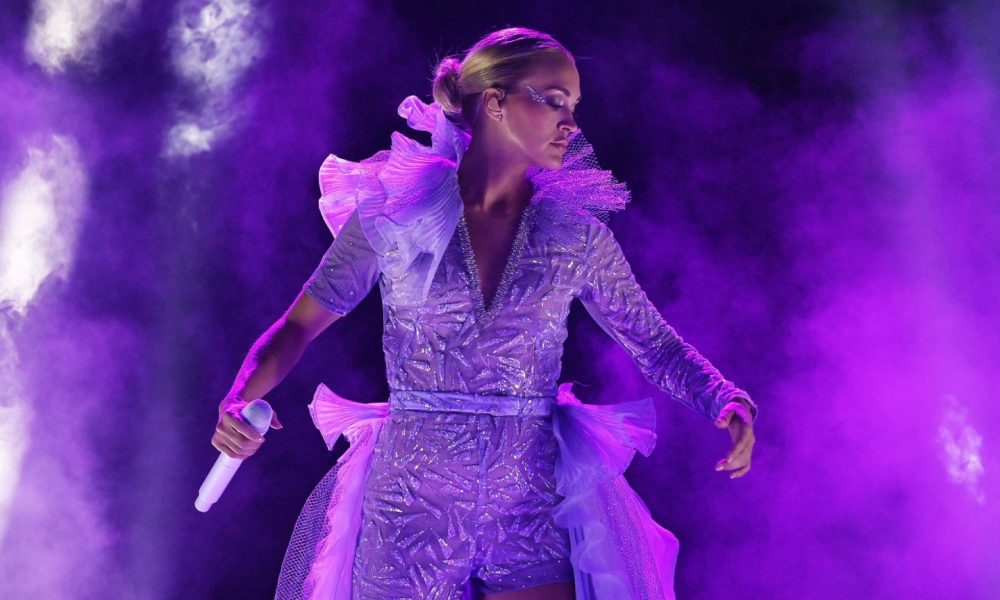 Carrie Underwood has offered up another preview of her upcoming ninth studio album Denim & Rhinestones, this time sharing the stadium-ready anthem "Crazy Angels." The track arrives via Capitol Records Nashville which is set to release the record in full on June 10.
"I'm a walking contradiction, baby, don't you try to figure me out / Got Holy Ghost conviction, confliction, when the sun goes down / You know where to find me on a Sunday morning / But tonight, I come with a whiskey warning," Underwood sings on the cheeky opening verse.
Carrie Underwood - Crazy Angels (Official Lyric Video)
"Crazy Angels" was written by the country star alongside Lydia Vaughan and producer David Garcia. It's the third single to be shared from the upcoming album, following the vengeful "Ghost Story" and the glimmering "Denim & Rhinestones." In comparison to its predecessors, "Crazy Angels" carries with it a carefree energy that prioritizes having a good time without the pressure of external expectations.
On the second verse, Underwood sings: "I ain't the only one of us to come down onto this dive bar floor / You might not see our wings, we check 'em at the door / We could be dancing or at a booth in the corner / Never know what song we'll rock with that jukebox quarter."
"We cover a lot of ground on this album. We have a lot of songs that have a bit of a 'throwback' feel, but they sound super fresh. I grew up listening to so many different kinds of music and that is extremely evident in this body of work," Underwood shared in a statement.
She added: "These are musical influences that are all in me and work their way out, and I just decided this time not to get in their way. I think this whole album ended up being a big reflection of me as a person and as an artist."