Chris Stapleton Honored With New Country Music Hall Of Fame Exhibit
The presentation will open on July 1 and will be on show until May 2023.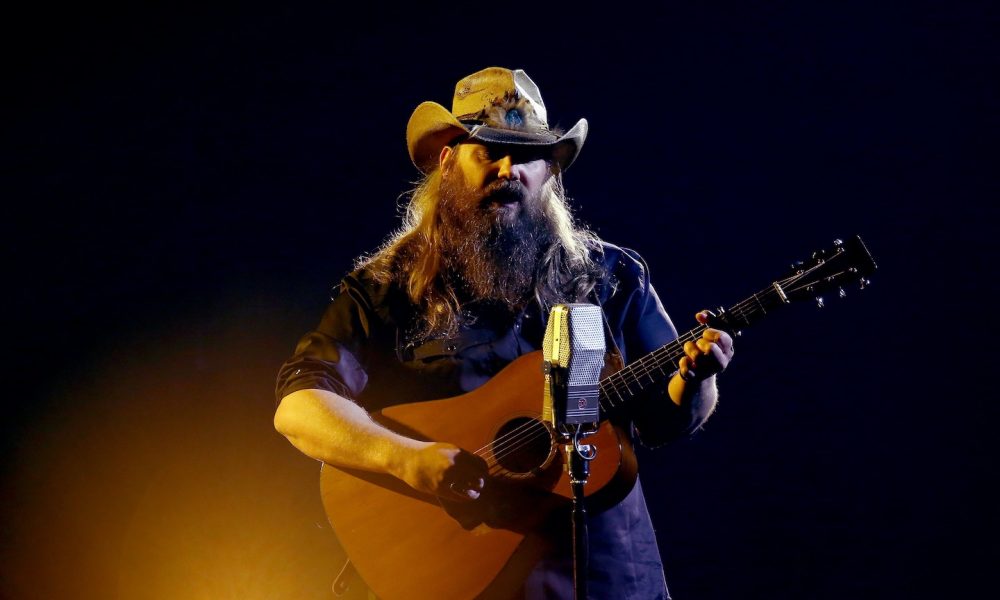 Chris Stapleton is to be celebrated in a new exhibit at the Country Music Hall Of Fame and Museum, titled Chris Stapleton: Since 1978 and presented by Ram Trucks.
The presentation will open on July 1 and will be show at the Nashville landmark until May 14, 2023. It will look at all aspects of the Kentucky musician's life and work, delving back far beyond his massive success of recent years, including a focus on his previous recognition as a Nashville songwriter. Read more about the exhibit here.
Stapleton's first country No.1 as a writer was with "Your Man," recorded by Josh Turner, in 2006. This was followed by chart-toppers for Kenny Chesney ("Never Wanted Nothing More"), Darius Rucker ("Come Back Song"), Luke Bryan ("Drink a Beer") and Thomas Rhett ("Crash and Burn"). Covers of his songs now run to about 170, including cuts by Alison Krauss and Union Station, Sheryl Crow, George Strait, and Lee Ann Womack.
Chris Stapleton - Traveller (Official Audio)
Items on display will include the first guitar amplifier Stapleton ever owned; his 1960s Gibson GA-8 Discoverer guitar; the Pendleton flannel jacket, Dee Cee denim western shirt, and Manuel leather vest that he wore on the cover of his breakthrough album of 2015, Traveller; and more.
Kyle Young, CEO of the Country Music Hall of Fame and Museum, says: "Chris Stapleton is a powerful and emotive singer, a prolific and poetic songwriter and a skilled and expressive guitar player. His rise as a successful artist may have seemed instantaneous to many, but he has been a force in country music for more than 20 years – whether writing hit songs for other country artists or contributing to studio recordings.
"Throughout it all, he has maintained his own unique perspective by staying true to his authentic self and artistic vision, and he continues to open the door to country music for new fans across generations and genres."
Buy or stream Chris Stapleton's Starting Over album.