CHVRCHES Returns With Soaring New Single 'Over'
The track marks the beginning of a new phase for the Glaswegian trio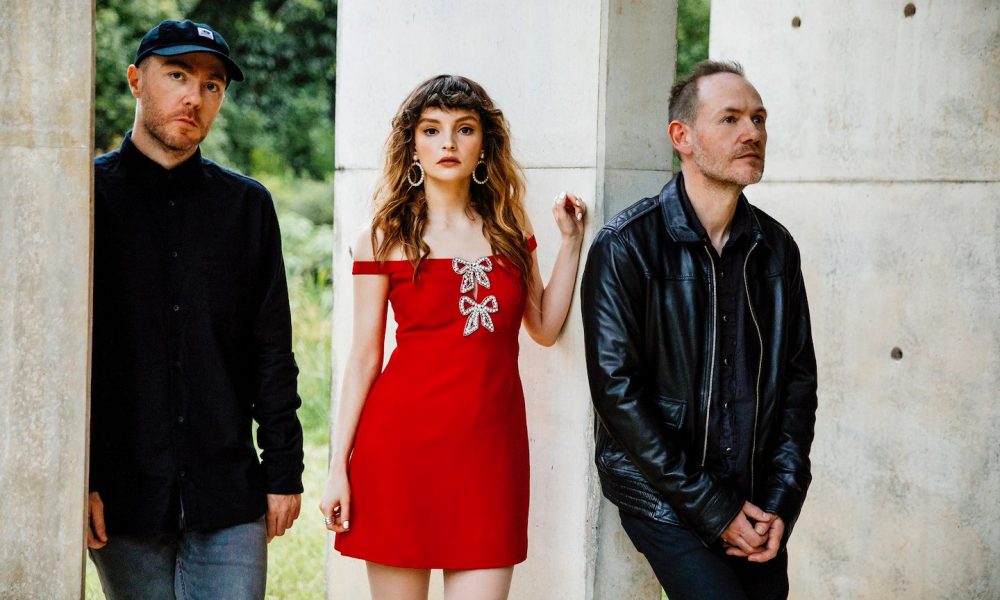 CHVRCHES has returned with its soaring new single "Over," its first piece of new material since the release of its 2021 album Screen Violence.
The band began teasing the new track on social media earlier this month, with singer Lauren Mayberry using the group's TikTok account to ramp up excitement for the release.
"Over" was created with producer-songwriter Oscar Holter (The Weeknd, Charli XCX, BTS), and the soaring alt-pop anthem finds Mayberry singing: "So wake me up when it's over/It's over/When it's over/Tell me it was all just a dream."
"'Over' is a song that we wrote with Oscar Holter, a producer we really respect and admire," CHVRCHES explained in a press release. "Normally, we collect songs over the course of months (or years!) until we have an album's worth of material, but this time we just wanted to release something we were excited about and give the fans something new to mark the end of the Screen Violence era and the start of whatever the next CHVRCHES chapter might be."
On social media, it added: "We finished this song over the holidays, and the way it explores themes of trying to exist in an escapist dreamscape when life is difficult felt timely so we didn't want to wait to put it out."
The band announced the single earlier in February with a dramatic visual that showed a forest at night, which soon panned over to Mayberry in a sparkling dress before continuing to reveal her bandmates and hint at a disco-inspired drumbeat.
Further clips were later unveiled, including one that featured Mayberry listening to the finished version of the chorus, with a caption that read: "A brief reprieve from the horrors of CHV4, we finished a new song and couldn't wait to share it with you." CHV4 is shorthand for the group's fourth album, Screen Violence, which dropped in August 2021, followed by the deluxe edition Screen Violence: Director's Cut.
Meanwhile, this year marks the 10th anniversary of CHVRCHES' first EP, Recover, and their first album, The Bones of What You Believe, both featuring their hit "The Mother We Share."