Cian Ducrot Senses 'Victory' With The Release Of His Debut Album
The much-anticipated new record includes two UK Top 20 hits 'All For You' and 'I'll Be Waiting.'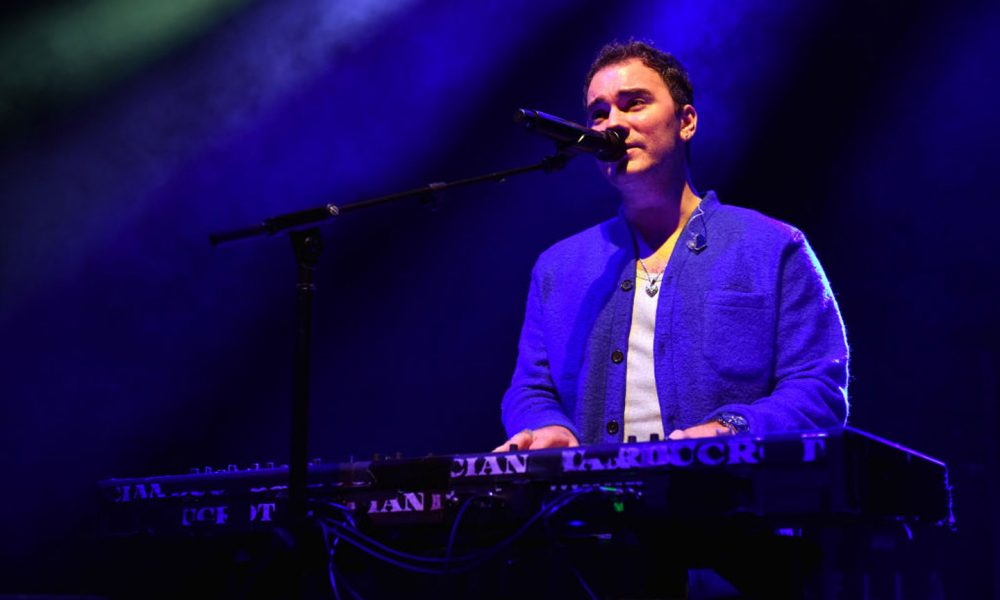 Cian Ducrot's eagerly anticipated debut album Victory is out now.
The Irish singer-songwriter has enjoyed a succession of landmark moments leading up to its release, the most recent of which came when "Heaven" was playlisted at BBC Radio 1. Other highlights have included two Top 20 UK singles with "All For You" and "I'll Be Waiting," huge shows as guest to Ed Sheeran and Dermot Kennedy, surpassing over half a billion streams across tracks; and a stream of engaging fan interactions – from one-to-one duets to attention-grabbing flash mobs – which have resulted in a huge following across social media.
Ducrot's catalogue of classic melodies and highly relatable lyrics come from personal experiences and often immensely challenging emotions. As we've heard from his previous singles, Cian holds nothing back in his songwriting, whether he's lamenting the loss of a late friend ("Part of Me"), celebrating the relationship with his brother which has flourished in spite of a tough upbringing ("Heaven"), or accepting that ghosts of past romances still linger when you're with someone new ("Everyone Who Falls In Love.")
The artists says, "This album represents that victory, the victory of self-belief, the victory of everyone around me who I love and who loved me back, the story of my brother, of my mother, of my grandparents, of my friends, and everyone who fought by our side every step of the way, the victory of love and the victory of never giving up. This album is for all of those people, my family and friends, you know who you are – we made it out alive and more. This is for us."
In addition to its digital/streaming release, Victory is now available on a range of physical formats, including numerous signed items, bundles and merch designs. Two CD formats go deeper into Cian's artistry, with bonus tracks which focus upon choir and string arrangements of some of the album's highlights.
Cian celebrated the release of Victory with a special event for TikTok LIVE. He revisited the spot he used to busk in his hometown of Cork before he headed to a local pub to play a special livestream show. As well as performing new tracks and fan favourites, he shared some of the stories behind his songs and answered questions from fans.
Cian Ducrot is a prime example of an artist whose online following translates into a sizable IRL fanbase at live shows. He will support the release of Victory with over 50 headline shows from now until the end of the year, including sold-out shows everywhere from New York to Birmingham and two homecoming nights in Dublin. Ticket sales are also strong for his biggest London gig to date at the Eventim Apollo. Please see the artist's official website for ticket details and a list of all his international shows.