Danzig To Perform Entire Debut Album For 35th-Anniversary U.S. Tour
The metal group's 35th anniversary tour kicks off in August.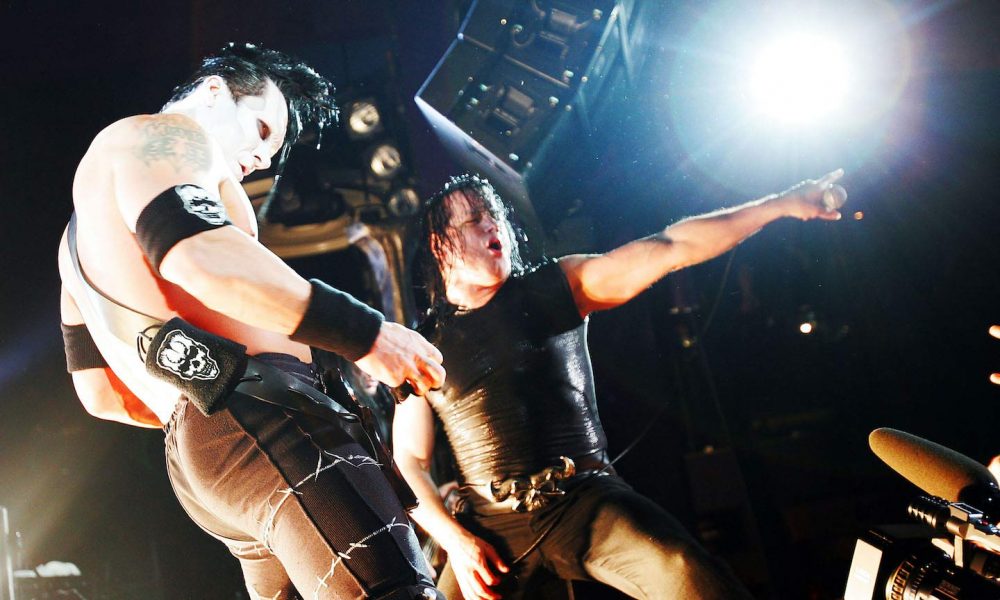 Danzig has announced the band will be hitting the road this summer in honor of its 1998 self-titled debut album. Metal fans seeking to hear songs off the classic album like "Mother," "Twist of Cain," and "Soul On Fire" can get ready for ticket pre-sale on Wednesday, May 31 at 10 a.m. local time, followed by general on-sale beginning Friday, June 2 at 10 a.m. local time.
Shop the best of Danzig on vinyl and more.
In a statement on social media, Danzig announced, "Joining Danzig on these Historic Shows will be special guests Behemoth, Twin Temple & Midnight. These will be the Only Danzig Shows for the foreseeable future, so do not miss this opportunity to see these rare Danzig Performances."
Danzig takes its name from frontman Glenn Danzig, who first broke into the music scene after founding the punk group Misfits in 1977, taking their name from the Marilyn Monroe film. Misfits were known for pioneering a new kind of punk, dubbed "horror punk," blending stylistic elements of both punk and metal. After departing the Misfits, Danzig went on to form the group Samhain, who were only together for three years before legendary producer Rick Rubin scouted Danzig for his new label, Def American Records. Glenn and Samhain bassist Eerie Von signed with Rubin, and together they formed a new group, Danzig.
Danzig leaned heavier into its frontman's metal influences and is still known today as one of the most influential metal groups of their time. The lineup has changed over the years, but the current tour will feature members Johnny Kelly on drums, Steve Zing on bass, and Tommy Victor on guitar alongside Glenn Danzig.
The tour will stop in Atlantic City, Boston, Chicago, Atlanta, Houston, and more cities across the country from August 25th to September 17th. The group released its latest album, Black Laden Crown in 2017.
Visit the official artist site for ticket details.
Aug. 25 – Las Vegas, Nevada – The Theatre At Virgin Hotels
Aug. 26 – Norco, California – Silver Lakes Park
Aug. 27 – Mesa, Arizona – Mesa Amphitheatre
Sep. 1 – Irving, Texas – Pavillion At Toyota Music Factory
Sep. 2 – San Antonio, Texas – Boeing Center At Tech Port
Sep. 3 – Houston, Texas – White Oak Music Hall
Sep. 6 – Atlanta, Georgia – Roxy Theatre
Sep. 8 – Alton, Virginia – Blue Ridge Rock Festival
Sep. 9 – Atlantic City, New Jersey – Ovation Hall
Sep. 11 – Boston, Massachusetts – MGM Music Hall At Fenway
Sep. 13 – Cleveland, Ohio – Masonic Temple
Sep. 14 – Detroit, Michigan – Masonic Temple Theatre
Sep. 16 – Newport, Kentucky – Megacorp Pavillion
Sep. 17 – Chicago, Illinois – Byline Bank Aragon Ballroom