Black Knight: The Enduring Rock Legacy Of Ritchie Blackmore
We present a career-length playlist honoring the work of one of the world's greatest guitarists.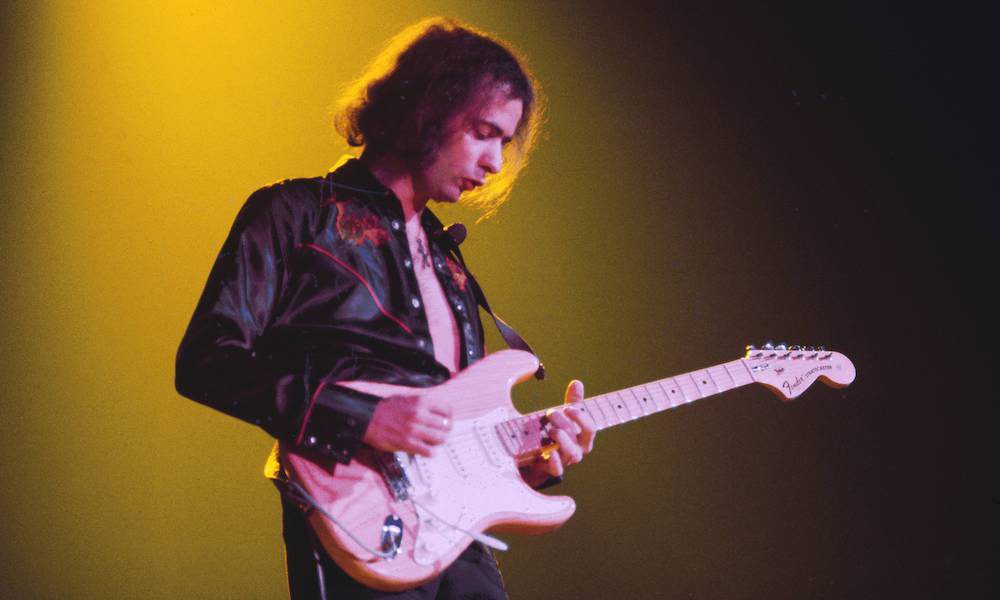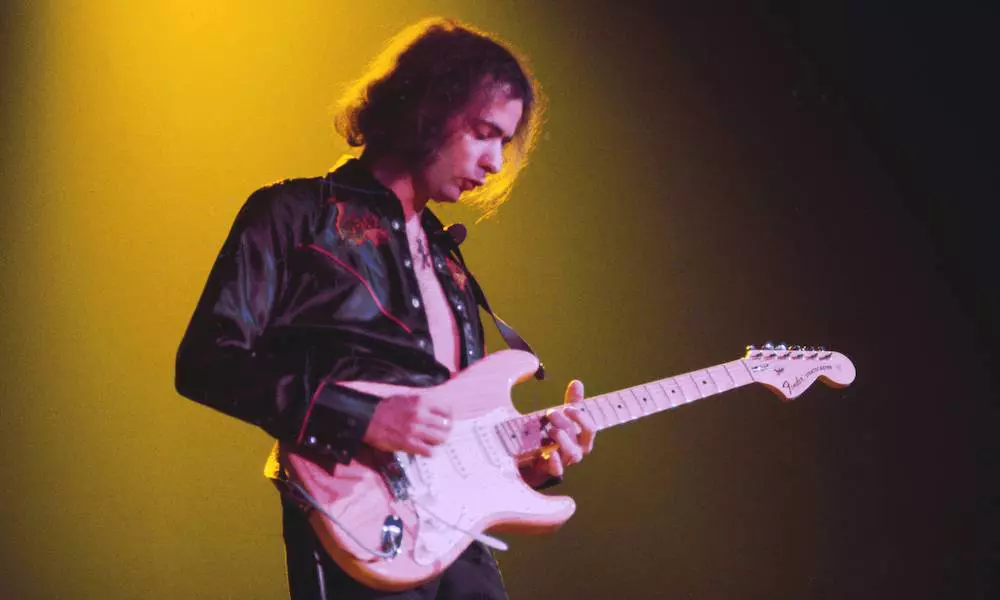 One of the world's greatest guitarists, born on April 14, 1945, is a deserving subject of a career-overview playlist, and so we present Ritchie Blackmore In 20 Songs.
Of course, you'd need five times that number to do full justice to the English guitar virtuoso's contribution to British rock, especially as his recording carer stretches over more than 55 years. But we've compiled a 94-minute snapshot that embraces his early sessions, his work with the Mk I, Mk II and Mk III line-ups of Deep Purple, and the other acclaimed bands that he formed, Rainbow and Blackmore's Night.
Richard Hugh Blackmore was born in Weston-Super-Mare and grew up in Heston in Middlesex. He first played his own guitar at only nine or ten, when his dad bought him his first model. By the early 1960s, barely 16, Ritchie was playing at the famous Two I's coffee bar in Soho, London, and with groups like the Dominators, the Satellites, Mike Dee & the Jaywalkers, and the Condors.
Nurtured by Joe Meek
In 1962, Blackmore had his first spell with Screaming Lord Sutch and the Savages. That was just before he took the lead guitar role in the Outlaws, who also featured bassist Chas Hodges, later of the enduringly popular duo Chas & Dave. Under the immediately distinctive direction of producer Joe Meek, they released their own single "Return of the Outlaws," which leads off our playlist, in February 1963.
The Outlaws also backed many of Meek's other artists. These included Glenda Collins, John Leyton, Jess Conrad, Burr Bailey, Gunilla Thorne and, perhaps most notably, Heinz. His 1963 Eddie Cochran tribute hit "Just Like Eddie" features Blackmore's contributions. Then in 1965, Ritchie's own name was on an Oriole record label, with "Getaway," credited to the Ritchie Blackmore Orchestra.
The mid-1960s saw Blackmore in demand for sessions and gigs everywhere. He performed in the Three Musketeers, as one of the Crusaders behind Neil Christian, in the Trip for Ricky Maocchi and, as one of the Savages, for Jerry Lee Lewis, no less. On record, he backed Christian and, among others, Ronnie Jones, in a line-up that also featured Hodges and the prolific and ever in-demand keyboard player Nicky Hopkins.
Blackmore rocks
As a harder rock sound became the vogue in the later 1960s, Blackmore was at work with groups such as Sun Dragon and Boz. That group was fronted by later Bad Company member Boz Burrell and featured not only Hodges, but Jon Lord on keyboards and Ian Paice on drums. "Down In The Flood," the B-side of their 1968 single version of "I Shall Be Released," had an earlier-1960s R&B flavor given contemporary rock power by Blackmore's fluid lines.
That leads, of course, to Deep Purple, whose Mk I line-up is marked by "Why Didn't Rosemary?", a frequent fan favorite from their Deep Purple album of 1969. Also, by their US hit version of Neil Diamond's "Kentucky Woman," from Purple's second LP, The Book Of Taliesyn.
Purple fans' favorite solo
While the playlist celebrates Blackmore's finest playing, rather than necessarily his bestsellers, we couldn't omit Purple's great 1970 hit "Black Night." From that year's classic In Rock album come "Hard Lovin' Man" and the epic "Child In Time." The latter was voted in a 2005 poll by subscribers to the deep-purple.net website to contain their favourite Blackmore solo of all.
"Pictures Of Home," from another of Purple's album landmarks, Machine Head, is another performance much loved by devotees. So is his live display on "Highway Star," from one of the great rock concert albums, Made In Japan. The Mk III Purple line-up is remembered with 1974's "Burn." Then, momentously, the guitarist entered a new chapter of his career with Rainbow.
"Stargazer," from their second album Rising in 1976, is one of Ritchie's most revered solos. The Rainbow years are also marked by the dynamic title track and "Kill The King" from Long Live Rock 'n' Roll and the hit single "Since You've Been Gone." The reunited Purple Mk II line-up features with the title song from 1984's Perfect Strangers and that album's "Wasted Sunsets." The 1987 follow-up The House Of Blue Light offers "The Spanish Archer."
Deep Purple - Perfect Strangers
Blackmore's Night, the band Ritchie formed in 1997 with vocalist Candice Night, have so far released no fewer than 11 studio albums, and three live sets. The title track from 2001's Fires At Midnight, with its eastern flavours, showcases both Night's vocals and, from around the five-minute mark, another blinding Blackmore solo.
Listen to the Rock Icons playlist.