Darius Rucker Announces Date For 14th Annual 'Darius And Friends'
The show is set for June 5 at the Ryman Auditorium in Nashville.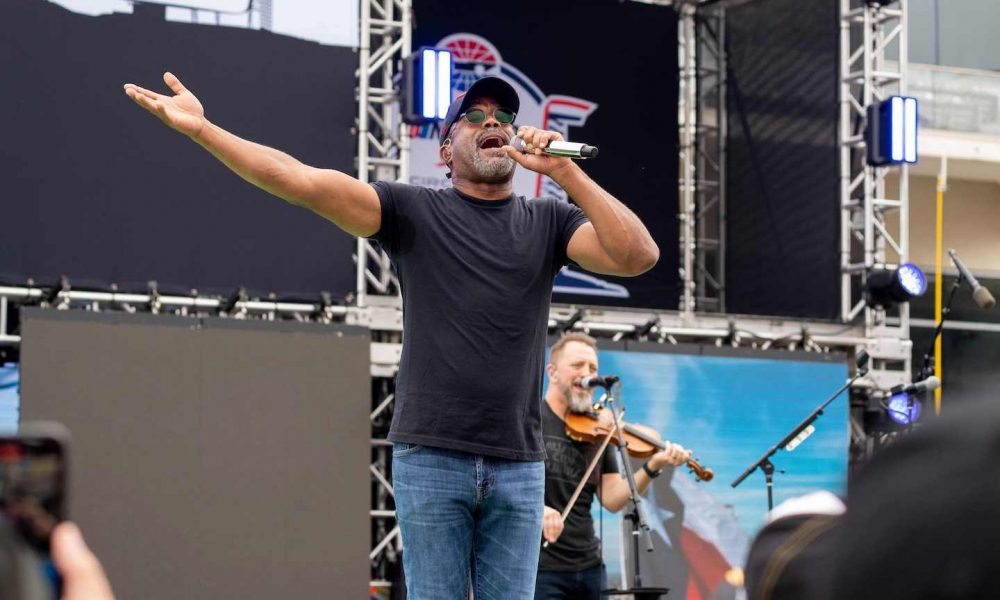 Darius Rucker will return to the Ryman Auditorium for his 14th annual "Darius and Friends" benefit concert on Monday, June 5. The show will benefit St. Jude Children's Research Hospital and will serve as the unofficial kick off to CMA Fest.
Shop the best of Darius Rucker's discography on vinyl and more.
Rucker's "Darius and Friends" concert, which has raised more than $3 million to date, is part of the star's commitment he made to support St. Jude Children's Research Hospital 15 years ago after taking an inspiring tour of the hospital.
Tickets to the 14th Annual Darius & Friends benefit concert start at $69 with VIP package options up to $249, available via AXS. Pre-sale access begins tomorrow, April 18 at 10 a.m. CT, with tickets on sale to the general public this Friday, April 21 at 10 a.m. CT.
At the end of last month, Rucker released "Fires Don't Start Themselves" as his new single and latest curtain-raiser for his upcoming seventh studio album Carolyn's Boy.
"'Fires Don't Start Themselves' is out now!!" posted the country star as the track became available. "I'm so excited for you all to finally hear it." The mid-tempo song, led by Rucker's powerful vocals, strident guitar, and with fiddle detail, follows the already-shared "Same Beer Different Problem" and "Ol' Church Hymn" as tasters for the album.
The new song is written by Dan Isbell, Ben Hayslip, and Jacob Rice. Says Rucker: "When I first heard 'Fires Don't Start Themselves,' the hook immediately got me. The beginning of the chorus, 'Let's drink what's left of this…' is classic '90s country. I love it!"
During the CMT Music Awards, Rucker joined forces with the Black Crowes for a duet of one of their bet-known songs, "She Talks to Angels." The show aired on CBS and Paramount+.
"I've been a fan of The Black Crowes for decades, and I'm grateful that we've also become good friends over the years," notes Rucker."The first time I heard 'She Talks to Angels;' I remember being so moved by the lyrics that I went around Columbia, South Carolina asking every single bar to play it. I went home that night and put on Bonnie Raitt's Home Plate, and decided I was going to try to write 'She Talks to Angels' for her. 'Let Her Cry' was what poured out of me."
Visit Darius Rucker's official website for more information.