Demi Lovato Tears Things Up On Anthemic New Single 'Substance'
They have also shared the tracklist for their upcoming new album 'Holy Fvck'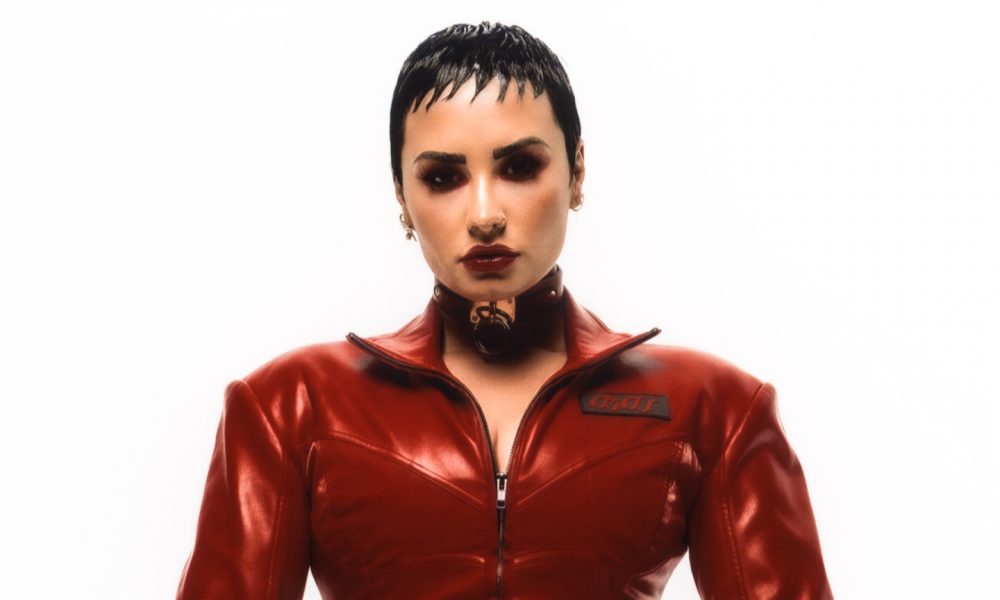 Demi Lovato has shared their anthemic new single "Substance," the latest track to be taken from their upcoming new album Holy Fvck.
The new single follows the release of "Skin Of My Teeth" last month and continues her traverse into pop-punk territory. "Am I the only one looking for substance? / Got high, it only left me lonely and loveless," she sings over bright, punchy guitars. "Don't wanna end up in a casket, head full of maggots / Body full of jack s__t I get in abundance."
"I'm so excited to share another taste of what's in store for this album," Lovato said in a press release. "We can all relate to searching for something more in life, and I want this song to make you feel like you're having a damn good time while doing it."
The music video, which was directed by Cody Critchloe, also nods to pop-punk videos from the late 90s and early 2000s, but with a modern twist. The visual sees Lovato alongside a motley posse have a blast while wreaking havoc throughout nostalgic scenes at a diner, house party, and ultimately end with a final irreverent bow on a red carpet.
Demi Lovato - SUBSTANCE (Official Video)
The star appeared on Jimmy Kimmel Live! last night to talk about Holy Fvck. "I'm so excited – I'm going back to my roots," they said of the record's sound. "When I started out in this industry, it was pop rock and I was a huge fan of the Warped tour days and the emo days, so I'm just going back to that. This is all about rock and roll."
The tracklist for Holy Fvck has also been announced today, revealing collaborations with Yungblud on opening track "Freak," Royal & The Serpent on "Eat Me," and Dead Sara on "Help Me."
Meanwhile, Lovato will take the new album out on the road in August, kicking off the dates in Springfield, IL, before trekking across North America, heading to South America for a series of shows there, then returning to the north of the border.
Holy Fvck tracklist:
1. Freak (ft. Yungblud)
2. Skin Of My Teeth
3. Substance
4. Eat Me (ft. Royal & The Serpent)
5. HOLY FVCK
6. 29
7. Happy Ending
8. Heaven
9. City Of Angels
10. Bones
11. Wasted
12. Come Together
13. Dead Friends
14. Help Me (ft. Dead Sara)
15. Feed
16. 4 Ever 4 Me