Eagles Co-Founder Randy Meisner, 'Take It To The Limit' Singer And Co-Writer, Dies At 77
A group statement hailed Meisner as 'an integral part of the Eagles and instrumental in the early success of the band.'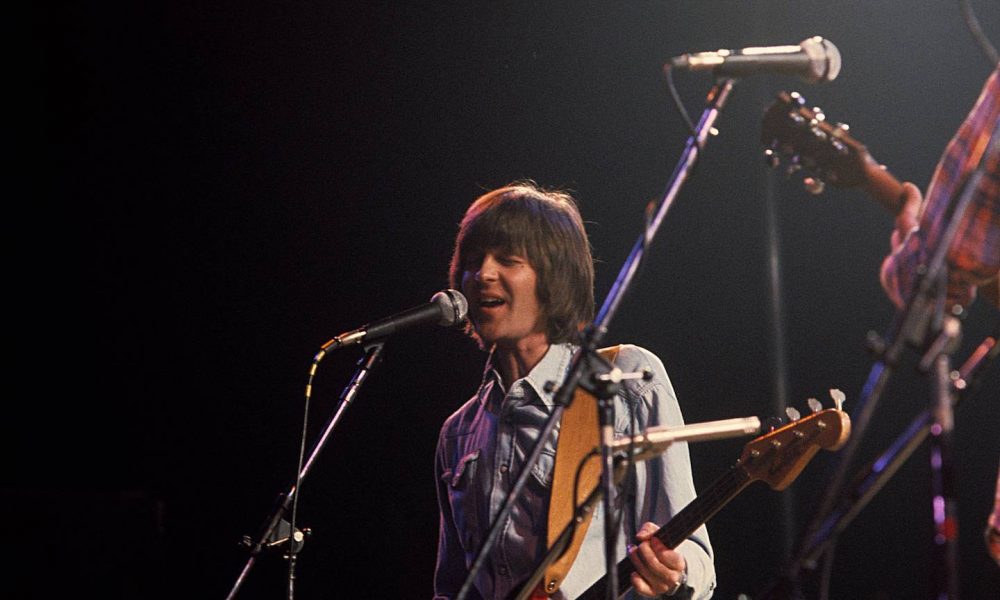 Randy Meisner, one of the co-founders of the Eagles with Glenn Frey, Don Henley, and Bernie Leadon in 1971, has died at the age of 77.
The band's official statement read: "The Eagles are sad to report that founding member, bassist, and vocalist, Randy Meisner, passed away last night (July 26) in Los Angeles at age 77, due to complications from Chronic Obstructive Pulmonary disease (COPD).
"As the original bass player for the pioneering country-rock group, Poco, Randy was at the forefront of the musical revolution that began in Los Angeles, in the late 1960s. In 1971, Randy, along with Glenn Frey, Don Henley, and Bernie Leadon, formed the Eagles and contributed to the band's albums, Eagles, Desperado, On The Border, One of These Nights, and Hotel California. He was inducted with the Eagles into the Rock and Roll Hall of Fame in 1998.
'His vocal range was astonishing'
"Randy was an integral part of the Eagles and instrumental in the early success of the band. His vocal range was astonishing, as is evident on his signature ballad, 'Take It to the Limit.' Prior to Poco, he was bassist and vocalist with Rick Nelson's Stone Canyon Band. Randy was born on March 8, 1946, in Scottsbluff, Nebraska. Funeral arrangements are pending."
Randall Herman Meisner was a pre-teen convert to rock'n'roll and took up the bass while studying at Scottsbluff High School, inspired by soul music and especially Motown "Funk Brother" James Jamerson. His first appearance on record was with local band the Drivin' Dynamics, on a locally-released EP that included Meisner singing Sam Cooke's "You Send Me".
In the later 1960s, he played on Poco's first album Pickin' Up The Pieces, but left before its 1969 release, soon joining Nelson's group. He appeared in their tour documentary Easy to Be Free and co-produced In Concert at the Troubadour with Nelson, also co-writing "I Wanna Be With You" for the former teen star's Garden Party album, released in 1972.
By then, after sessions for numerous artists including John Stewart and James Taylor (playing bass on on "Country Road" and "Blossom" from 1970's Sweet Baby James), and then with Linda Ronstadt alongside Henley and Frey, he had co-formed the Eagles, who signed to David Geffen's Asylum label. Their self-titled debut, produced in London by Glyn Johns, featured Meisner singing lead vocals on his own compositions "Take The Devil" and "Tryin.'"
Key co-writes and lead vocals
On 1973's Desperado, Meisner took the lead on "Certain Kind Of Fool," written with Henley and Frey, and he had two lead vocals on 1974's On The Border. By far his best-known performance was on the aforementioned "Take It To The Limit," a key moment in the group's rise to global success and a No.4 US hit, from the 1975 album One Of These Nights. His final album with the Eagles was their multi-million-selling 1976 landmark Hotel California, on which he sang his own "Try And Love Again," also adding memorable guitar to "New Kid In Town."
He left the band in 1977, and was not part of the Hell Freezes Over reunion of 1994, but he was present for their 1998 induction into the Rock and Roll Hall of Fame. He declined an invitation to take part in 2013's History of the Eagles world tour because of health issues.
Meisner released three solo albums, of which his eponymous 1978 set was a Top 10 record on Billboard's country chart. The second, 1980's One More Song, featured the No.22 US pop hit "Deep Inside My Heart," a duet with Kim Carnes, and his solo No.19 hit "Hearts On Fire."