Eminem Taps Snoop Dogg For Bicoastal Surprise Track 'From The D 2 The LBC'
The track arrives alongside a music video directed by James Larese.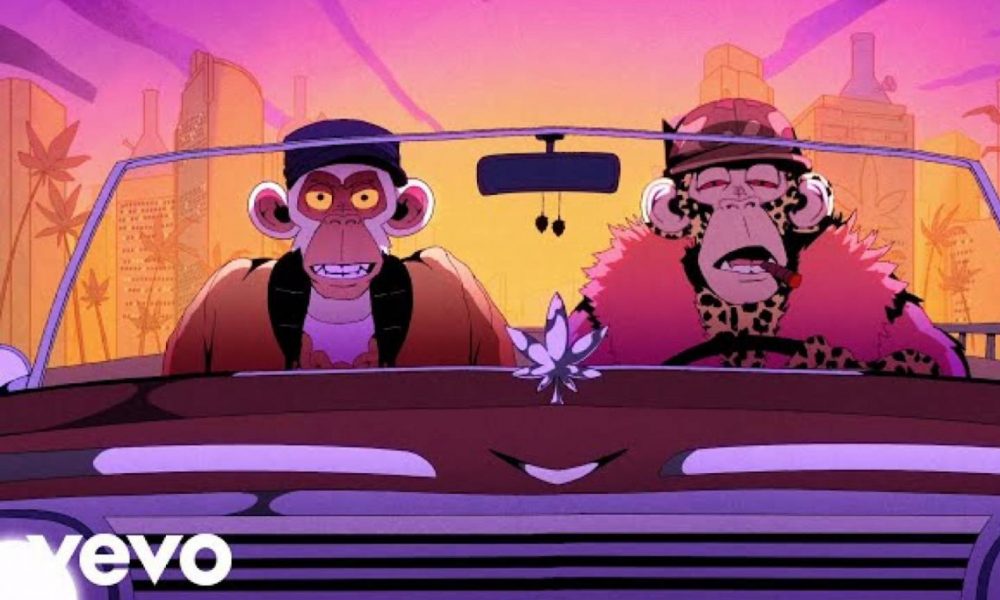 Eminem and Snoop Dogg have joined forces for their latest collaborative release "From the D 2 the LBC," a bicoastal track highlighting both respective rappers' hometown. The Eminem-produced track arrived as a surprise drop alongside a music video directed by James Larese.
In the visual, footage of Eminem and Snoop Dogg trading bars with high energy is combined with bright animations that depict that pair as avatars inspired by NFT collection Bored Ape Yacht Club.
Eminem & Snoop Dogg - From The D 2 The LBC [Official Music Video]
"From the D 2 the LBC" marks the duo's first collaboration since Snoop Dogg made a feature appearance alongside Dr. Dre, Xzibit, and Nate Dogg on "B___h Please II" from Eminem's third studio album The Marshall Mathers LP in 2000. In the introduction to the new track, Eminem doesn't fret about the time, saying: "Yeah, it's been a minute / This probably shoulda happened a while ago / F__k it, we're here now though, let's go."
The Detroit, Michigan and Long Beach, California natives shout out each other's origins and praise the skill sets that have made them two of the most prominent figures in hip-hop history. "Marshall and Calvin, both from the gutters like public housin'," Snoop Dogg raps. "Now we're performin' for hundreds of thousands."
Earlier this year, Snoop Dogg and Eminem shared a stage during the packed out Super Bowl LVI halftime show. The pair performed alongside Mary J. Blige, Dr. Dre, and Kendrick Lamar for a historic joining of hip-hop forces.
"From the D 2 the LBC" marks Eminem's third single release of the year, having appeared alongside Dr. Dre on "Gospel" and on his own leading track "The King and I" featuring CeeLo Green, which appears on the official motion picture soundtrack for Baz Luhrrman's Elvis.
The rapper also celebrated the 20-year anniversary of his Grammy Award-winning fourth studio album The Eminem Show with a deluxe reissue that stacked on 18 new bonus tracks including B-sides, live performances, instrumentals, and an unreleased song – all available on streaming for the first time.