Enter To Win A $500 'Shoplifting' Spree At Craft Recordings' Store
The contest ends August 1.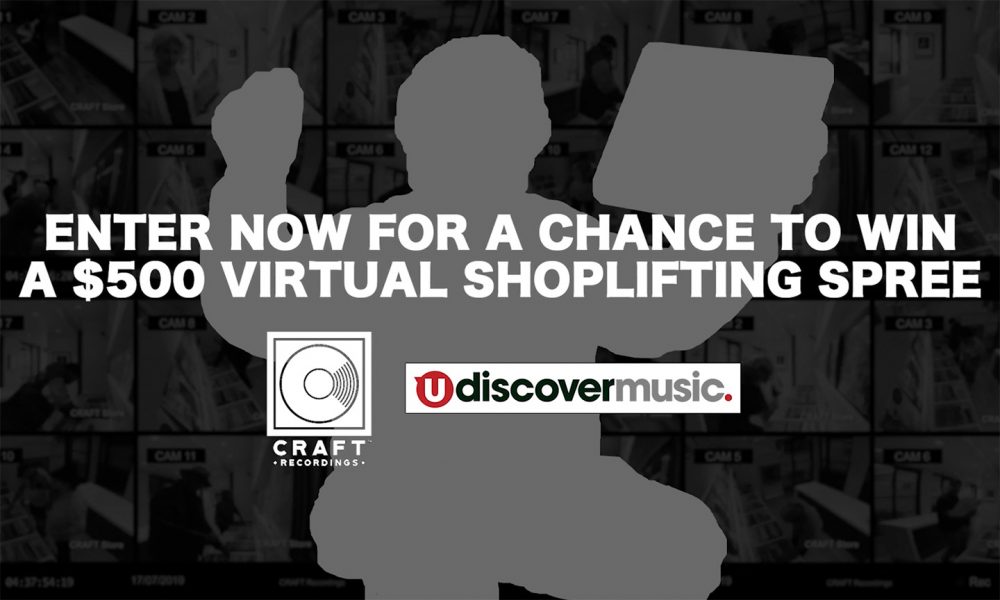 It's every music lover's dream to be set loose in a great record store with carte blanche to grab anything they want. Now, uDiscover has partnered with the celebrated reissue label Craft Recordings to make that happen for the fortunate soul who wins the contest for a $500 virtual "Shoplifting" spree.
Craft Recordings is a repository of classic recordings across a multitude of genres. Whether you want to snag a copy of Miles Davis's Relaxin', Willie Colon's Lo Mato (Si No Compra Este), Taking Back Sunday's Louder Now, The Staple Singers' Be Altitude: Respect Yourself, or Vince Guaraldi's definitive soundtrack to It's the Great Pumpkin, Charlie Brown, they've got something to suit all sorts of tastes.
The contest takes a cue from Craft's popular Shoplifting video series, which invites musicians and tastemakers to let loose on the label's stock, sharing their finds and discussing the sounds they love. If you win the contest, you could earn the same kind of access the Shoplifting guests have gotten, including the members of Taking Back Sunday, below.
Shoplifting With Taking Back Sunday Ep 1
It's all part of Craft's fifth anniversary celebration, which has been rolling all month long. Now that it's coming to a close, the big giveaway contest has arrived as a bookend that will mean a major bounty of great music for somebody out there. And it's open to residents of the US, the UK, Canada, and Australia.
You can enter for a shot at your own "Shoplifting" spree any time between now and August 1.