Fall Out Boy Announce New Single 'Love From The Other Side'
After a mysterious teaser campaign, the band have revealed the new song will be out on January 18.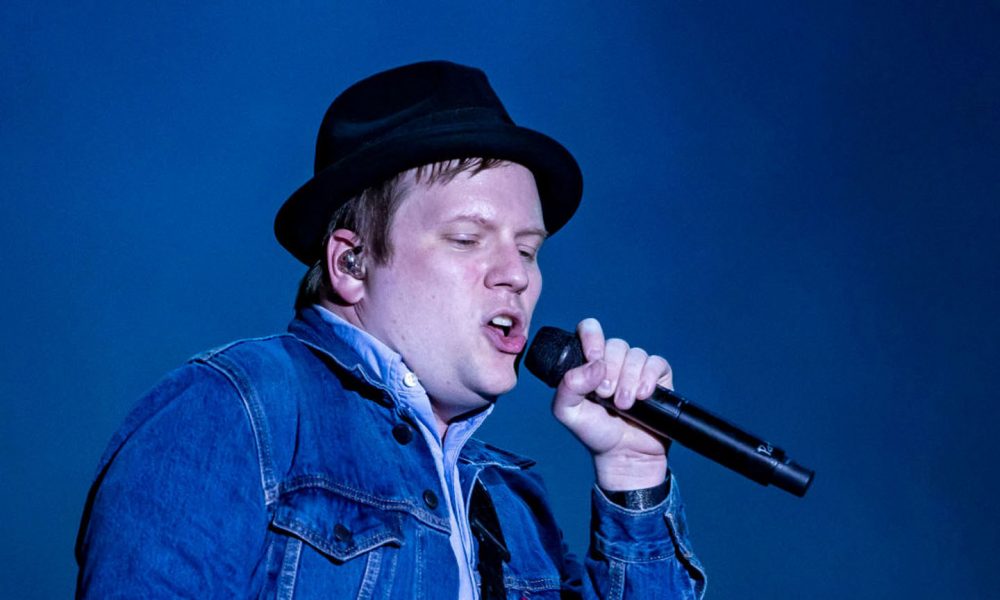 After posting mysterious newspaper ads and sending weird teasers to Oli Sykes, Fall Out Boy have announced their new single. The band have now revealed that their new song "Love From The Other Side" will be released on January 18. They have also promised "lots more to come soon," so an album announcement may not be too far away.
Earlier today, it was reported that Bring Me the Horizon's Oli Sykes received a custom Fall Out Boy seashell in the mail marked with "Love From the Other Side."
Sykes was understandably confused. He posted his mystery package on social media saying "wtf what is this & why is it at my house."
Prior to unveiling "Love From The Other Side" the group have frequently teased upcoming activity. They initially took out an ad in the Chicago Tribune newspaper last November. The ad featured the words "FOB 8" followed by the phrase "If you build it, they will come," against a black background.
The band's mysterious, playful behavior continued in December when fans began receiving cryptic postcards with the title "Pink Seashell Beach."
Those postcards came with a message reading: "I saw you in a bright clear field. Hurricane heat in my head. The kind of pain you feel to get good in the end. Inscribed like stone and faded by the rain: 'Give up what you love give up what you love before it does you in…'"
Another website, dubbed "sending my love from the other side," asks fans to "RSVP to the other side." Clicking a prompt, visitors were met with a form to send off their name, email, and physical address. A header on the site reads, "Welcome to the other side of the apocalypse," and clicking on the "O" in "other" will lead to the new FOB logo (donning a Santa hat) overtaking the splash page. More information on new Fall Out Boy music will surely be revealed soon.
Listen to the best of Fall Out Boy on Apple Music and Spotify.