Geddy Lee Announces 'My Effin' Life' In Conversation U.S. Dates
The run will begin on November 13 in New York City.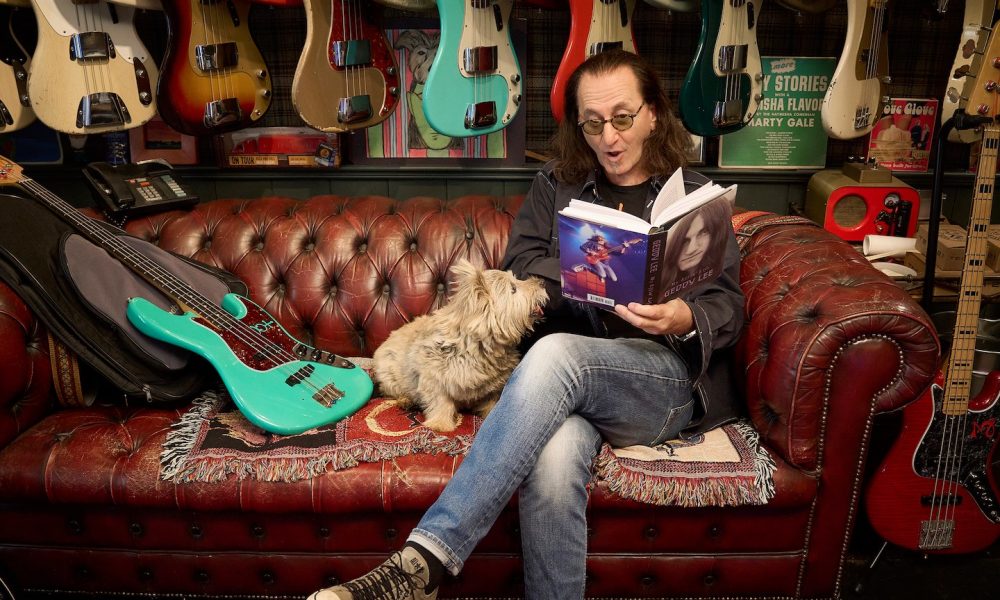 Geddy Lee has announced "My Effin' Life In Conversation." The tour will see the Rush singer/bassist bring to life his forthcoming memoir My Effin' Life, due for release on November 14th on Harper Collins.
Shop the best of Rush's discography on vinyl and more.
Produced by Live Nation, the 14-city tour kicks off on November 13 at The Beacon Theatre in New York, making stops across North America in Boston, San Francisco, Chicago, and more before wrapping up in Toronto at Massey Hall on December 7.
The evening promises to be a once-in-a-life-time event. After the curtain rises, Geddy Lee will give his fans a peek into the very fabric of his life: from a deep reflection of his family and childhood, to a dive into the history of Rush; from the determined pursuit of music, to the personal memories with his life-long friends and band-mates, Alex Lifeson and Neil Peart.
Joined on stage by a special guest interviewer, Geddy Lee will be reading key passages from his forthcoming book My Effin' Life; he will then share thoughts and stories taken from his experience. Furthermore, fans will then have the chance to participate in a special Q&A, with Geddy Lee answering their questions directly.
"Writing this book has meant spending so much time living in the past." Lee continues: "I've never lived my life looking anywhere but forward, which is why I resisted doing this kind of thing for so long. Being in a band all those years was reassuring because it was an ongoing thing. It felt like it was forever. There was always unfinished business: the next record, the next set design, the next tour. It's been the theme of my life.
"But you need a lot more determination to proceed in the world of music without the comfort of your bandmates, and I can only hope that finishing this book will release me to return to what I do and love best."