Swedish Metal Rockers Ghost Share Fifth Studio Album 'Impera'
The band will appear on Jimmy Kimmel Live on March 16.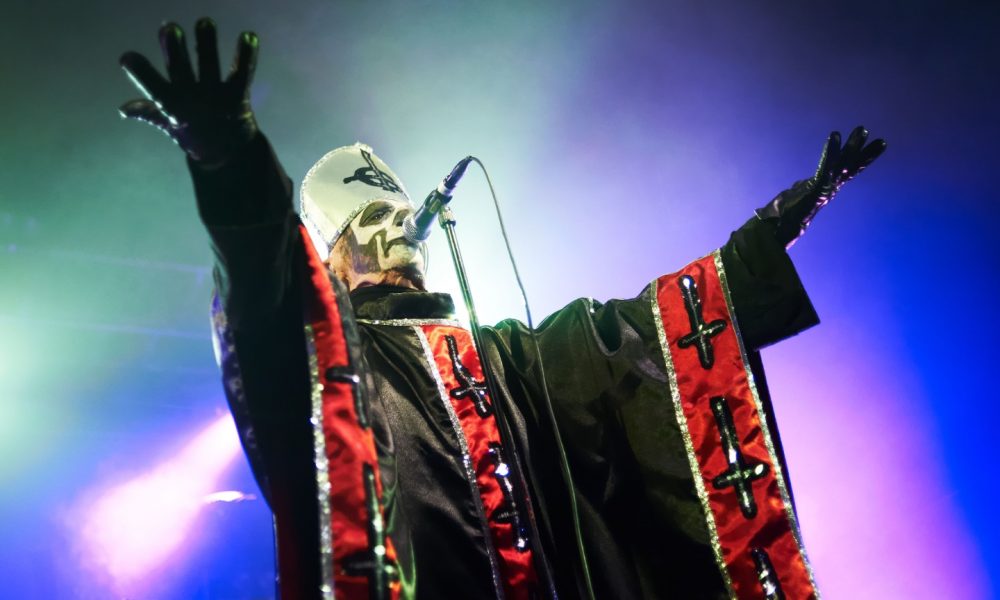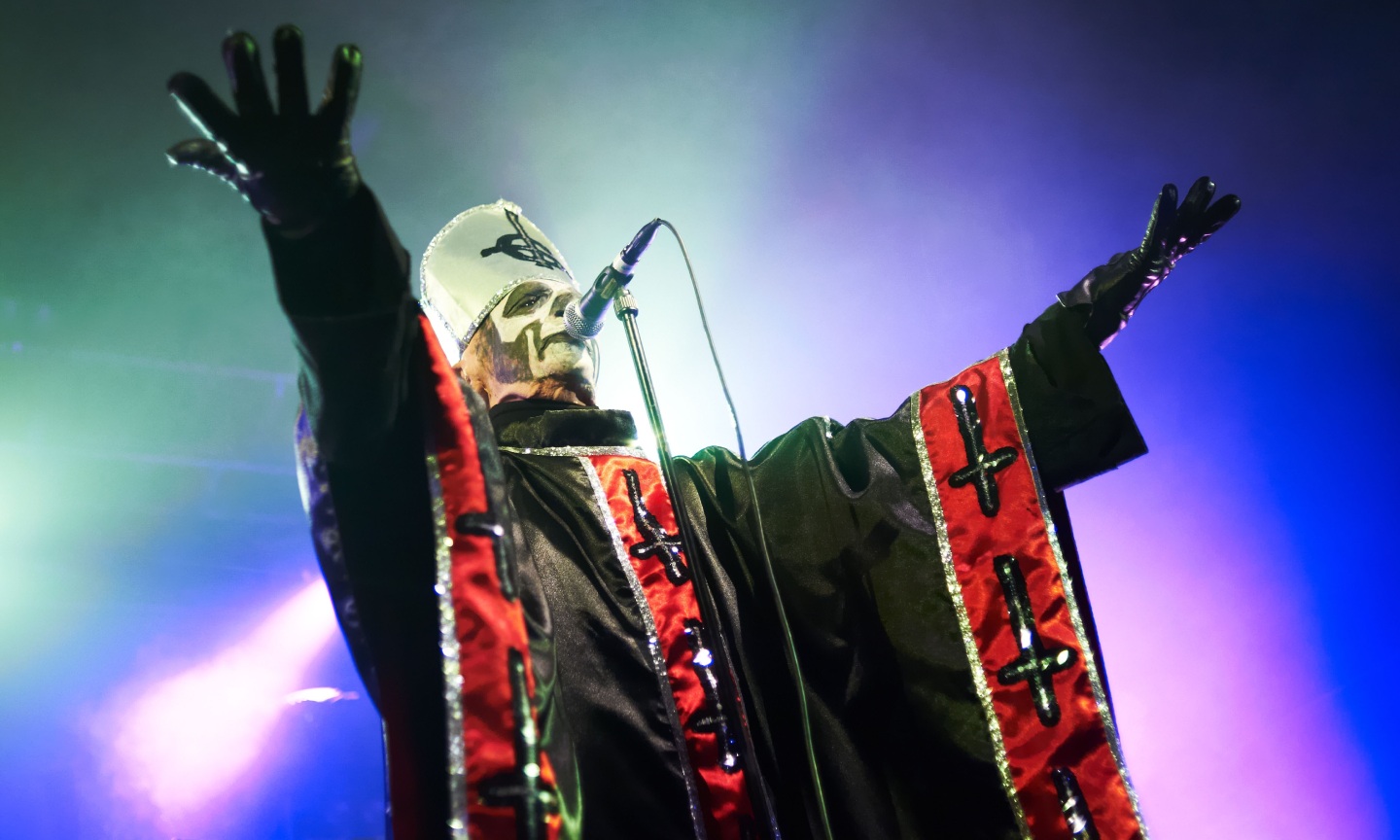 Swedish metal rockers Ghost have returned with their first studio album Impera, out now via Loma Vista Recordings. Produced by Klas Åhlund, the record features the theatrical outfit's latest singles "Twenties" and "Call Me Little Sunshine."
"The idea was to paint a picture of an empire, warts and all, and shine a light onto the sort of self-destruction mechanisms within the empire that are sort of per default in there to sort of reassure its ultimate demise. Somehow they have always built each empire that way. It's painfully clear to us as we talk," Ghost frontman Tobias Forge, otherwise known as Papa Emeritus IV, told Apple Music's Zane Lowe earlier this month.
The 12-track record traces the rise and fall of empires and those that lead them. Ghost explores financial and spiritual messiahs in addition to celestial bodies and prophecies. Impera is the band's first full-length album release since sharing Prequelle, shared in 2018 and nominated for Best Rock Album at the Grammys the following year.
Forge continued: "Years ago, when I got the idea that I wanted to make a record about empires, I also had the idea that I wanted to make a record about the plague. Those two concepts felt diametrically opposed to me in a way, because the plague had more of an individual, carnal, divine aspect of the annihilation. Whereas the imperial record that I referred to in my head had more of a structural society, mechanical annihilation. So those two concepts felt different from each other."
Having just wrapped a 26-date North American arena tour, Ghost is gearing up for their long-awaited Jimmy Kimmel Live debut, scheduled for March 16. The performance is set to be reflective of the euphoric spectacle found at the band's live shows.
Stream or purchase Impera, the fifth studio album from Ghost.