Ghost's New Album, 'Impera' Debuts At No.2 On US Billboard 200 Chart
The record's success marks the third top 10 album — and fifth US top 40-charting set — for the enigmatic Swedish rock act.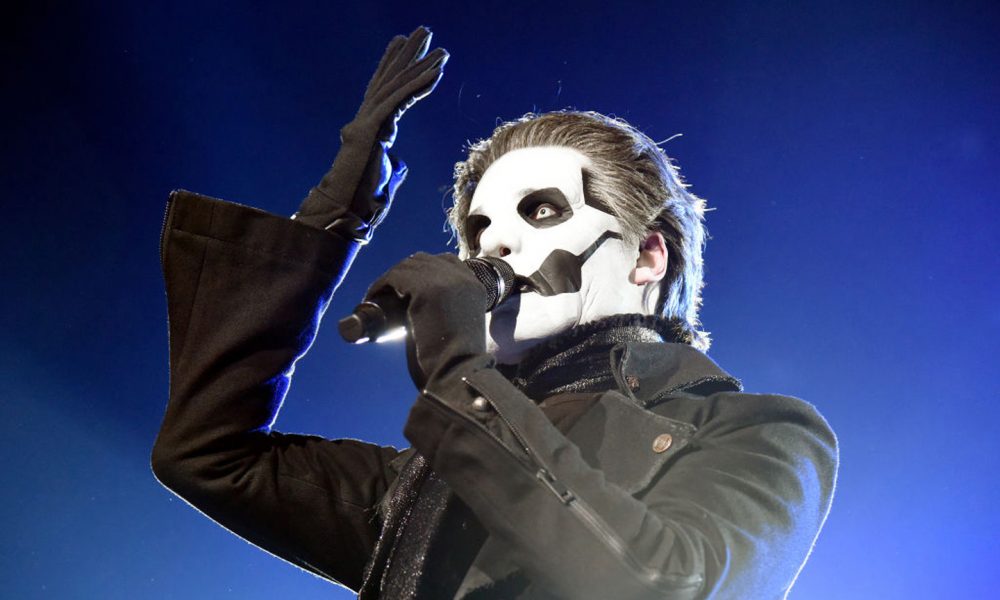 According to Billboard, Ghost's fifth album, Impera, sold 70,000 equivalent album units in the U.S. in its first week of release to land at position No. 2 on the Billboard 200 chart. It marks the third top 10 album — and fifth top 40-charting set — for the enigmatic Swedish rock act.
The Billboard 200 chart ranks the most popular albums of the week in the U.S. based on multi-metric consumption as measured in equivalent album units. Units comprise album sales, track equivalent albums (TEA) and streaming equivalent albums (SEA). Each unit equals one album sale, or 10 individual tracks sold from an album, or 3,750 ad-supported or 1,250 paid/subscription on-demand official audio and video streams generated by songs from an album.
Of Impera's 70,000 units earned for the week, album sales comprise 62,500, SEA units comprise 7,000 (equaling 9.11 million on-demand official streams of the set's songs) and TEA units comprise 500.
Ghost - Darkness At The Heart Of My Love (Official Audio)
Impera's first-week album sales surpass that of any other album on the Billboard chart in the 2022 tracking year so far. It also has the largest sales week for a rock or hard rock album since the debut of Foo Fighters' Medicine At Midnight in February 2021 (64,000).
Impera also landed at No. 1 in Germany and Sweden, No. 2 in the U.K., Netherlands, Belgium and Norway, No. 3 in Australia, No. 5 in France and Ireland, and No. 20 in Italy.The album was released on March 11. The 12-song effort was produced by Klas Åhlund and mixed by Andy Wallace.
Ghost's co-headlining tour with Volbeat kicked off on January 25 at the Reno Events Center in Reno, Nevada and concluded on March 3 in Anaheim, California.
In March 2020, at final show of Ghost's 'Prequelle' tour in Mexico City, Mexico, the band officially introduced Papa Emeritus IV, the new character who is fronting the act for its Impera album phase. Forge performed as a "new" Papa Emeritus on each of the band's first three LPs, with each version of Papa replacing the one that came before it. Papa Emeritus III was retired in favor of Cardinal Copia before the release of Prequelle.