Ginger Baker, Former Drummer With Cream And Blind Faith, Dies Aged 80
Legendary English drummer Ginger Baker, famed for his work with Cream, Blind Faith and Ginger Baker's Air Force, died peacefully in his sleep.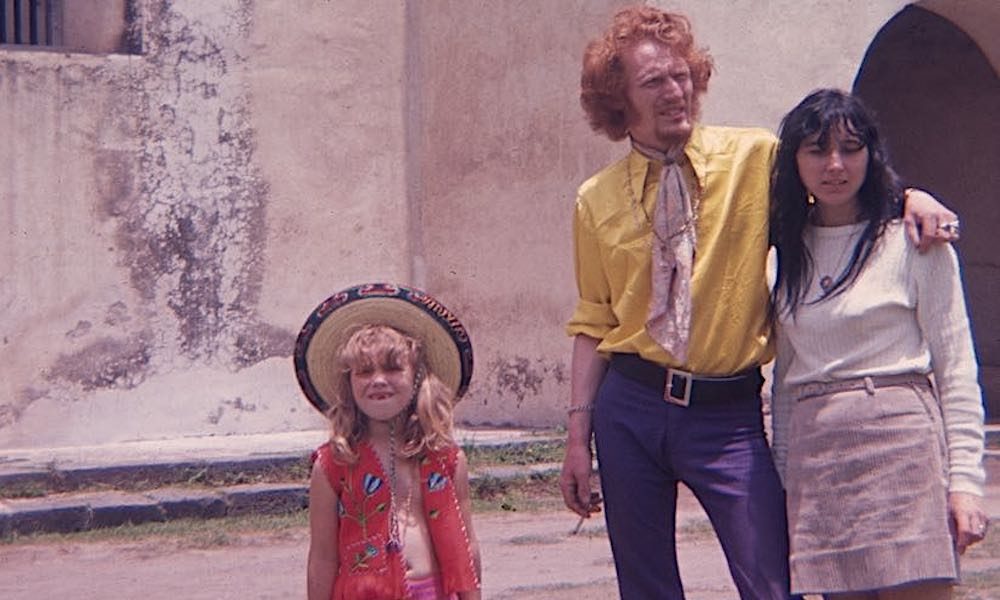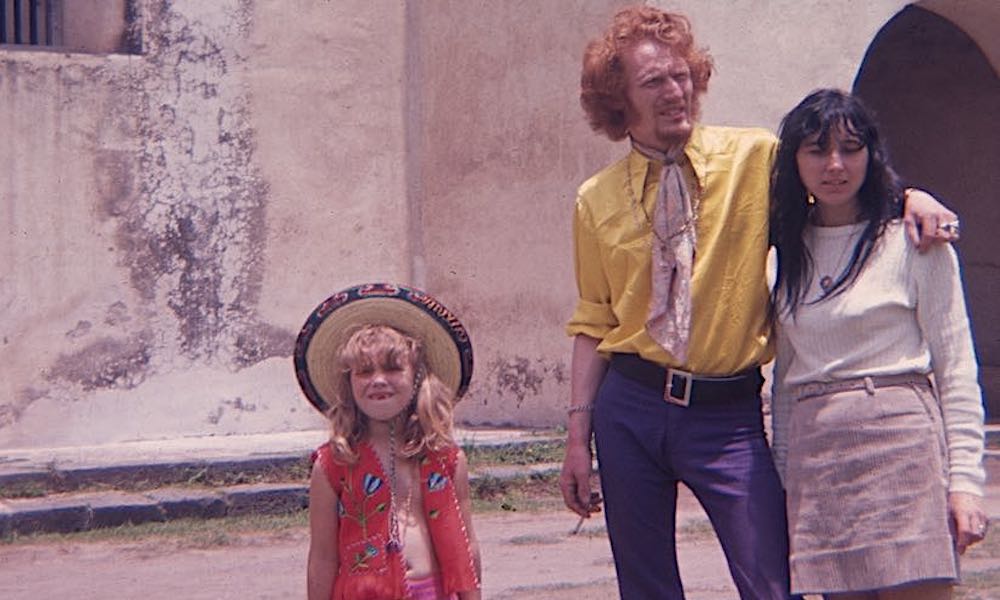 The legendary English drummer Ginger Baker has died, aged 80, according to a message from his family today (6).
In a message posted on Twitter, the family reported, "We are very sad to say that Ginger has passed away peacefully in hospital this morning. Thank you to everyone for your kind words over the past weeks."
Born Peter Edward Baker, in Lewisham, South London, on 19 August 1939, Ginger Baker was the world's first superstar drummer, rising to fame with his fellow bandmates Eric Clapton and Jack Bruce in the rock supergroup Cream. He is seen above in a family snapshot courtesy of his daughter Nettie, pictured left.
Baker's career spanned the decades from the early 60s onwards and encompassed stints with the Graham Bond Organisation before joining Cream, and with Blind Faith and Ginger Baker's Air Force thereafter. He'd received lessons from the British jazz drummer Phil Seamen and took that practical learning into his own repertoire, forging a style that straddled R&B, hard rock and African rhythm techniques. Something of a zealot, Baker could read music and was a natural showman with a flamboyant but musical approach – he used two bass drums and was expert in using the crash cymbal.
With Cream, Ginger Baker pioneered a fusion style even within the confines of the group's shorter poppier material. His drum solo on the song 'Toad' – from the group's 1966 debut, Fresh Cream – was one of his more influential moments, but he was equally adept at holding down the beat or improvising on key tracks such as 'Strange Brew', 'Spoonful' and 'Tales Of Brave Ulysses'. Baker was fundamental to the progressive evolution of Cream on Disraeli Gears (1967) and Wheels Of Fire (1968), with his volatile playing ensuring his cult status.
During Cream's brief time together, Baker told Chris Welch in Melody Maker early in 1967: "I'm very glad about it, and I knew if Eric would do it with us, it would be all right. It's all right most of the time, which is unusual. They put up with me, and I tend to be bad tempered. It's a progression and it will go on, as we are doing something different all the time."
Baker stayed with Clapton when, following Cream's dissolution, they formed Blind Faith alongside Steve Winwood (Traffic) and Ric Grech (Family), and provided the impetus for the freewheeling track 'Do What You Like' on that group's sole album.
With his own Air Force outfit, Ginger Baker released two albums accompanied by star guests such as Denny Laine and Traffic flautist Chris Wood, as well as familiar faces including Seamen, Grech, Bond and Winwood. Baker also became something of a gun for hire and worked with a bewildering array of bands and musicians, among them Gary Moore, Hawkwind, Fela Kuti, Public Image Ltd (on the 1986 release Rise), Atomic Rooster and his favoured jazz musicians, Bill Frisell and Charlie Haden. PiL producer Bill Laswell later told Sound On Sound: "With Ginger playing, it's not fusion, it's not really metal, it's more tribal kind of sounding, so it made sense."
Ginger Baker leaves a vast legacy. He was a fundamental exponent of so-called "world music" before that became a trend, and his African drumming studies never abated. He lived for a time in Lagos, where he jammed with Fela Kuti, and spent much time at his home in South Africa before relocating to Kent to be with his family. In 2012, he was the subject of a well-received documentary about his life and times, Beware Of Mr. Baker, written and directed by Jay Bulger, who lived with his subject in South Africa during its making.
Long dogged by ill-health and a famously irascible nature, Baker didn't suffer fools gladly, but his personality didn't disguise a deeper warmth that suggested his bark was much worse than his bite. He was also a great influence on John Bonham, Stewart Copeland, Ian Paice, Bill Bruford and Nick Mason.
In the aforementioned 1967 interview with Melody Maker, Baker observed: "I think the way I play, as well as being musical, is very athletic. I use all my limbs. I get near to a blackout every night after the solo and sometimes I can't stand up. I play the solo to a pattern so that the others know when to come in, but I try to do something new every time. I never play the same solo twice, but if you're playing with a band, you've got to play to a pattern. I'm just getting used to a two bass drum kit and I'd like timpani as well. I like to get excited by the drums before I play the climax."
Baker remained good friends with Winwood and Clapton, who both assisted him during latter-day tough times. His wife Kudzai and his three children survive him. Read more in uDiscover Music's interview with his daughter Nettie, who has written about him in her two-volume memoirs and became the chief guardian of Ginger's legacy.
Listen to the best of Cream on Apple Music and Spotify.
Format:
UK English