Listen To The Original 1981 Hib-Tone Version Of R.E.M.'s 'Sitting Still'
The track also features on the new reissue of the band's classic 'Radio Free Europe' single, out on July 23.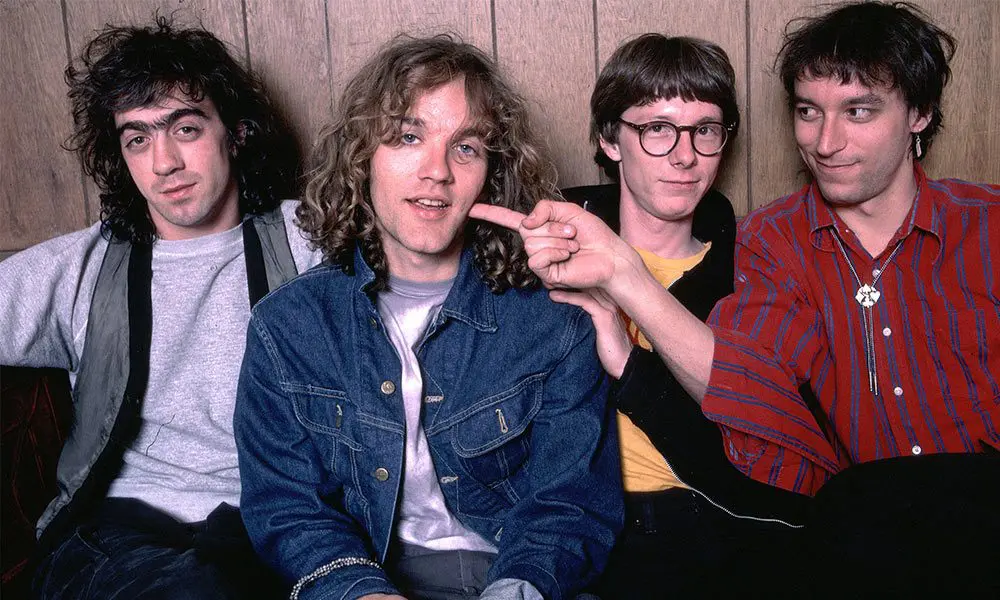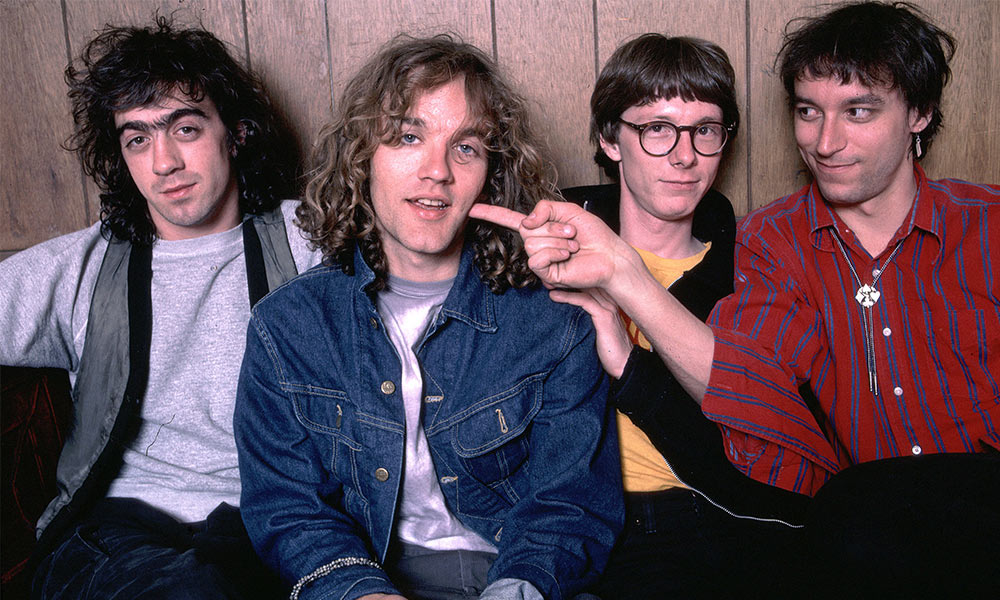 R.E.M. are celebrating their 40th anniversary by reissuing the original version of their classic debut track "Sitting Still". It marks first time since 1981 – when the track appeared on the flip of "Radio Free Europe" – that the single has been re-released. You can check it out below.
R.E.M. - Sitting Still (Original Hib-Tone Single)
"Sitting Still" was re-recorded for R.E.M.'s landmark 1983 debut album Murmur, but the band have said they prefer the faster original single version, which was released on small US indie label Hib-Tone Records and co-produced by Mitch Easter – who was also behind the desk for Murmur and Reckoning.
"R.E.M. were already as band-y as it gets," Easter told NME. "They were a unit you couldn't penetrate. If one of them didn't want to do something, it wouldn't get done."
The reissued 7", to be released on July 23, also features the original version of fellow Murmur song "Radio Free Europe". The same date sees a special cassette release, limited to 1,500 copies, of 'Cassette Set'. Originally only 400 copies were made, which the band circulated to interested music industry people. Featuring cassette labels handwritten by frontman Michael Stipe, 'Cassette Set' comprises the 7" songs plus "White Tornado", a snippet of an alternative "polka" version of "Sitting Still" and an aborted version of "White Tornado" featuring a mistake by guitarist Peter Buck.
"I first met them, the night before recording "Radio Free Europe", Mitch Easter told NME. "They'd come to stay at my house, and I remember them walking up the sidewalk, thinking they looked like a proper rock band. Michael really looked like Mott The Hoople's singer, Ian Hunter, with long hair and wearing sunglasses in the evening. I thought, 'Woah, he's cool!' I only later found out Michael looked like that as he had an eye infection."
"My parents had just moved into a ranch house, with a garage at one end", Easter recalled of the recording sessions. "It had been converted from a two-car garage into a one-car, with the other half a combined children's bedroom and boiler storage. The band were on the car side, with their equipment stored in this space that looked like a kid's bedroom. We put the amps and Bill [Berry]'s drums there to isolate them. I'm embarrassed anybody would come there to work, but they did and bless their hearts for doing so."