Holly Humberstone Looks On The Bright Side On New Single 'Into Your Room'
The U.K. singer-songwriter shares festival-favorite track off her upcoming album.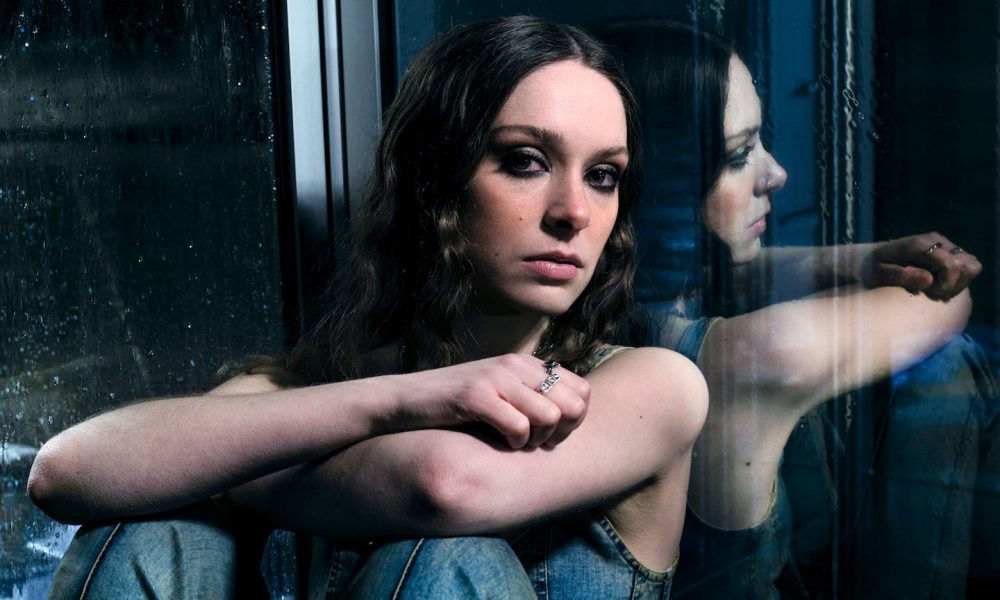 Ahead of her highly-anticipated debut album Paint My Bedroom Black on October 13, Holly Humberstone taps into 80s electronica on her latest single "Into Your Room."
Following the album's haunting lead single "Antichrist," "Into Your Room" explores thee brighter side to Humberstone's music, and showcases the duality of the album.
Produced by Ethan Gruska (Phoebe Bridgers, Fiona Apple), the track fuses vintage electronica with breezy driving beats. "You're the centre of this universe / my sorry ass revolves around you," Holly sings.
The song was written in California, with collaborators Rob Milton and Gruska in the latter's small studio outside of L.A. The trio experimented with pawn shop-bought instruments and synths, and wrote "Into Your Room" in one day. It became a crowd-favorite track when Holly performed it live at a string of summer festival dates, including Chicago's Lollapalooza and Japan's Summersonic.
In October, the 23-year-old singer-songwriter will play a series of intimate live shows in partnership with independent record stores across the U.K. The run of out-stores include a special hometown date at Nottingham's Rough Trade, a short distance from Grantham where Holly grew up, as well as two sold-out dates at Rough Trade East.
Along with premiering the new track, Humberstone also shared a live performance of "Into Your Room," for Amazon Music's Curved series.
Holly Humberstone - Into Your Room (Live) | CURVED | Amazon Music
Holly reflected on the record's duality in a recent conversation with i-D. She shared, "I feel like the album is split into two halves in my head, which I didn't really see until after it was completed. One half feels like my day-timey, extraverted self where I'm proclaiming my love for everyone, then the other side is wanting to shut the world out and stop everything. Listening through, it's so clear to me now that there are these two versions of myself… it's kind of all mixed in together, which represents the emotional journey that I went on last year."