Iggy Pop Premieres New Video For 'High On You'
The blistering anthem, which features guitars from Steve Jones, originally appeared on the 1988 album 'Instinct.'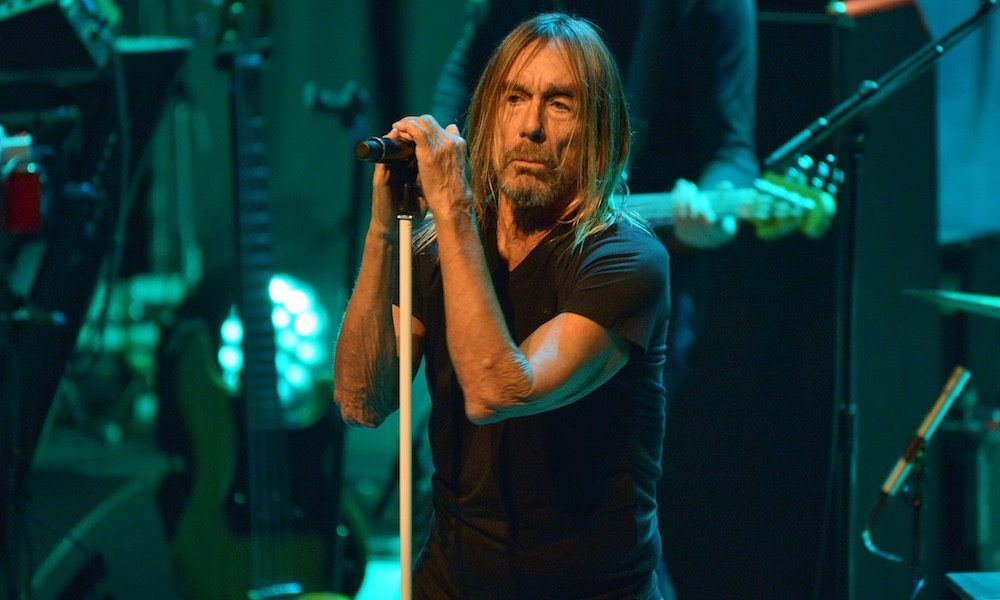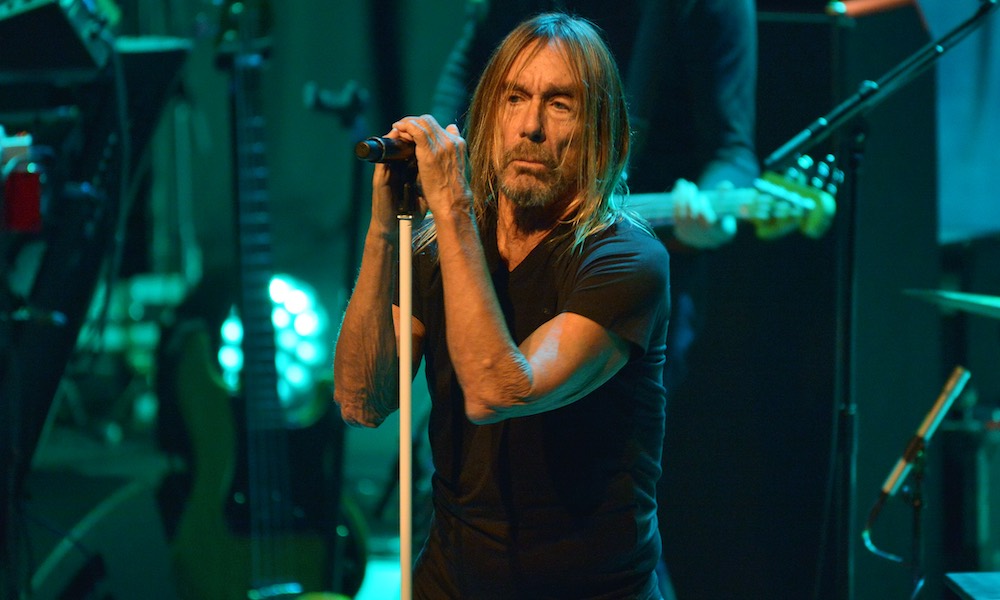 Iggy Pop surprised fans by sharing a new video for his anthem "High on You." The song, which features searing guitar licks from the Sex Pistols' Steve Jones, comes off the rocker's 1988 album, Instinct.
Posting the video on Facebook, the artist simply captioned "nostalgia." The fast-paced visual captures Pop in top form, with footage from a high-energy concert of the era.
Produced by Bill Laswell – who helmed records by such disparate artists as Afrika Bambaataa, Yoko Ono, and Herbie Hancock – Instinct found Pop returning to his blistering, rock roots. Raw and in-your-face, the 1988 LP was an unexpected surprise after the artist's radio-friendly Blah-Blah-Blah (1986). The album, which also featured tracks like "Cold Metal" and "Easy Rider," earned Pop a Grammy nomination in 1989.
The video for "High on You" follows a recently-released visual for Pop's 1977 classic, "The Passenger." Despite the popularity of the track, which appeared on Pop's legendary Lust for Life album, it never had an accompanying video. The new visual, directed by Simon Taylor from Tomato Studio, combines archival photos from the period juxtaposed against cinematic scenes of driving at night.
Over the weekend, Iggy Pop appeared on HBO's virtual edition of the Rock and Roll Hall of Fame, where he celebrated Nine Inch Nails ahead of their induction.
"Listening to Nine Inch Nails' music – which is so often called 'industrial' – I actually hear a lot of funk," said Pop. "Just listen to 'Closer,' and the foundation could be Stevie Wonder or George Clinton, but on top of that is a focused and relentless process of emotional destruction which paints a portrait of pain, pressure, and dissatisfaction."
He continued, "It's the soundtrack to the dark and lonely party that was beginning to play out in America at that period, so I would call it, not industrial, but the sound of industrial and digital ambition."
He went onto recall a mid-90s show that he attended when the band supported David Bowie. "Trent held the center of that room just by being a kind of dark spot, hunched behind the mic. I've seen the same thing accomplished in different ways by T. Rex at Wembley, Nirvana at the Pyramid Club, and Bob Dylan in 65. This is the mark of the master artist, simply to connect."
In related news, Pop's mythical, and highly-influential, Berlin-era collaborations with Bowie were collected earlier this year in a new 7 CD box set, The Bowie Years. The collection includes remastered versions of The Idiot, Lust For Life, and the live album TV Eye, plus rare outtakes, alternate mixes, and a 40-page book.
The Bowie Years is available now and can be bought here.