Jodeci Announces 2023 Summer Tour With SWV And Dru Hill
The Summer Block Party is set to kick off in June.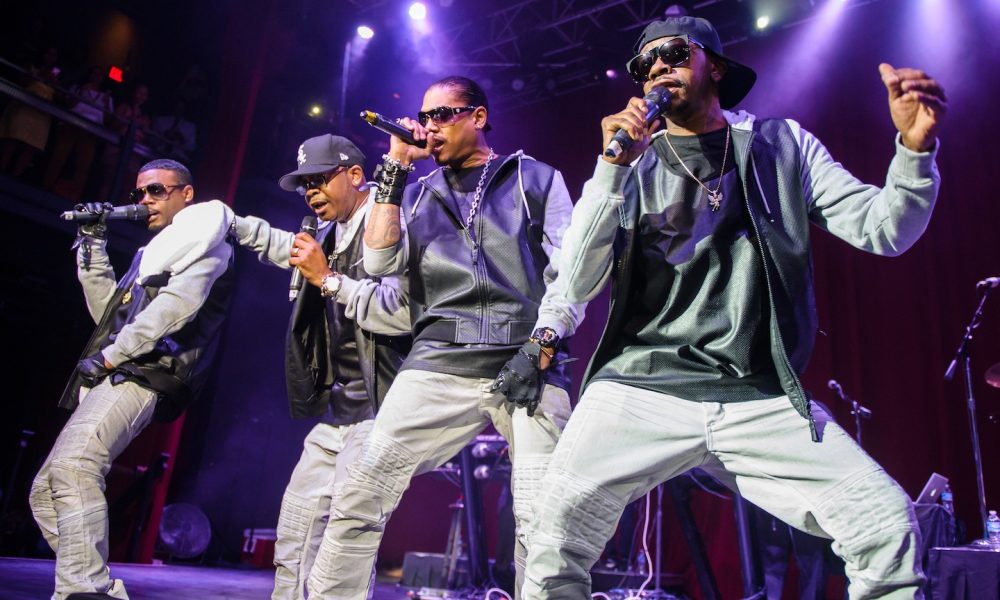 Jodeci, SWV, and Dru Hill have announced a massive summer tour. BET reported that the Summer Block Party–which is set to kick off in June 2023—will make its way throughout the United States and Canada.
"The 'Summer Block Party' tour promises to be a nostalgic journey back to the golden era of R&B, giving fans the opportunity to relive some of the most memorable moments in the genre's history," reported the outlet. "With a combination of soul-stirring ballads, infectious dance tracks, and stunning harmonies, this tour is set to be the must-see event of the summer." Fans can sign up for early ticket access so they can get emails for exclusive pre-sales when they become available.
Hailing from Charlotte, N.C. and consisting of two sets of brothers – Cedric "K-Ci" Hailey and Joel "JoJo" Hailey and Donald "Devante Swing" DeGrate and Dalvin "Mr. Dalvin" DeGrate – all with deep roots in gospel music, the foursome formed one of the most hallowed R&B groups of all time. Their Southern fried musicality and sanctified vocal harmonies separated them from their contemporaries in the scene such as Boyz II Men, Blackstreet, the aforementioned Dru Hill, among others.
Rocking baseball caps, sports jerseys, and military boots (from the marketing mind of a young Sean "Puffy" Combs), they became known as the "bad boys of R&B" and on The Show, the After Party, the Hotel…. they lived up to the name.
Released on July 18, in the sweltering summer of 1995, The Show, the After Party, the Hotel fused New Jack Swing with silky vocal arrangements and hip-hop grooves. The album features contributions from the Swing Mob, a collection of singers, rappers, writers, and producers organized by DeVante Swing. Members such as Stevie J, Timbaland, and Missy "Misdemeanor" Elliott, who would all go on to achieve significant success in their own right, helped to craft the experimental sound on The Show.