Jordan Davis Gets 'Steamy' On Sophomore Album Taster 'No Time Soon'
The track will be on 'Bluebird Days' alongside his two country airplay No.1s 'What My World Spins Around' and 'Buy Dirt.'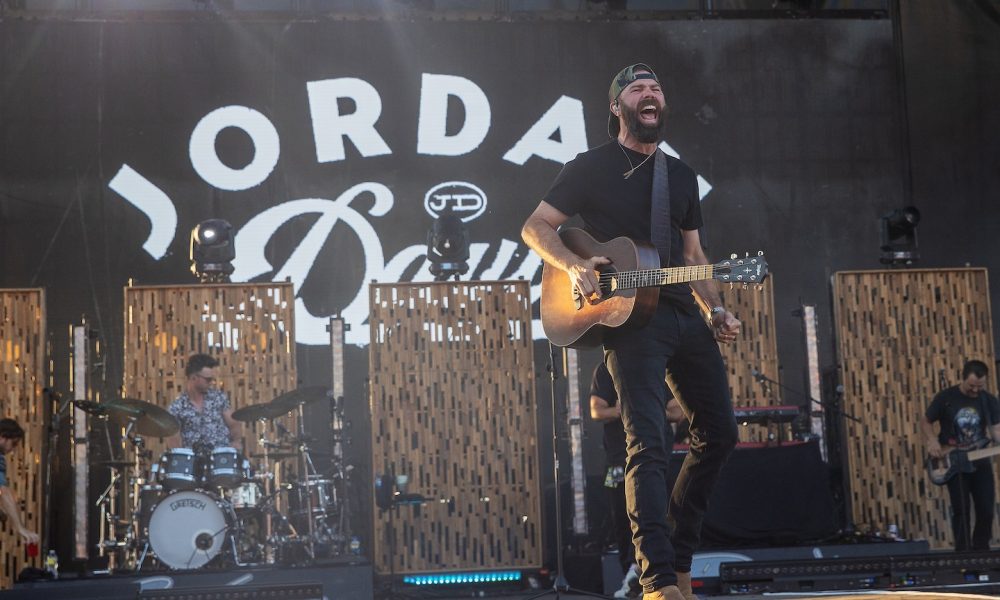 Jordan Davis' new song "No Time Soon," now on release as another taster of his forthcoming sophomore album Bluebird Days, has been described as "steamy" for its bedroom lyrics. It will be on the album alongside his two country airplay No.1s "What My World Spins Around" and the CMA Award-winning "Buy Dirt," the latter featuring Luke Bryan.
Nashville writer Robert K. Oermann says in MusicRow.com that Davis gets "steamy and sexy on this rumbling, compelling country rocker," which includes such lyrics as "My heart's like a matchbook and your kiss is a fuse/The world's gonna have to kick that door in if it wants in this room."
Jordan Davis - No Time Soon (Official Audio Video)
Davis says that the album, the follow-up to his US gold-certified Home State debut of 2018, is "a culmination of the past, present and future." Talking to Country Now during its creation with producer Paul DiGiovanni last spring, he said: "We've always talked about balance. We want to have big production, programmed up songs like 'Almost Maybes,' but we also have some songs that we feel like the lyrics need to carry it, like 'Buy Dirt.' I think there's going to be a good blend of both of those on this project."
Davis is now reaping the rewards of the hard yards he put in after moving to Nashville in 2012, tending bar for five years to pay his bills. "That's the thing I tell people that I meet everyday," he confided to The Marty Smith Podcast in the fall. "It's like, 'Dude, if you move to Nashville, they say it's a 10-year town.' And I truly believe that. It takes a while to get to where you're writing songs that are at a level that are good enough to be heard in this town."
In an interview with Holler last year, Davis talked about his earliest musical influence. "The first artist to just blow me away with their songwriting was John Prine," he said. "I first heard 'The Great Compromise' when I was 10 years old, and it was totally lost on me; I didn't know what he was talking about and he was just jumping all over the place. But, on that same CD was 'Hello In There'; one of the most beautiful, heartbreaking songs I've ever heard in my life."
Pre-order Bluebird Days, which is out on February 17.