Joy (Anonymous) Announce New Album 'Cult Classics'
The group also shared a new track 'I Did You Wrong.'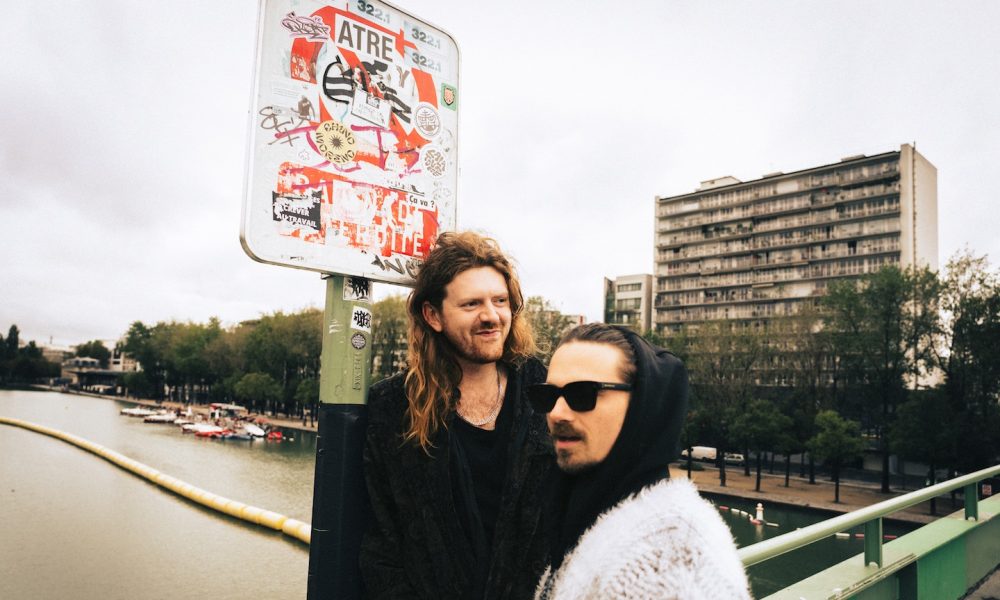 UK dancefloor rising stars Joy (Anonymous) have announced their forthcoming new album Cult Classics, set for release on November 3 via Astralwerks.
Cult Classics is a collection that pushes the group into bold new territories: a seamless fusion of house, disco, soul, and beautiful songwriting. The duo will be touring the new album in North America starting this November.
Joy anonymous - JOY (I Did You Wrong) (Official Audio)
To coincide with the announcement, Joy have released "I Did You Wrong," a track that foregrounds Henry Counsell's soulful vocals over a beat that recalls the bittersweet tones of The Avalanches. Check that out above.
Cult Classics is indicative of a group surging with confidence and taking their place as one of the leaders in a UK dance music scene that is only growing in strength. It is an album that traces how far they have come from their beginnings during the pandemic, when they began hosting their legendary pop-up parties, to touring the world, collaborating, and performing with Jyoty, Skrillex, and more. Cult Classics moves between beautiful euphoria, ("Breathe Into Me" and "Head To The Sky"), late night bangers ("(JOY) 404,"), as well as more contemplative moments including "Weight Wings" and "Sea Bird."
The album follows the beat of a night out, from frenetic, sweaty movement to the gentler winding down as the dawn breaks. At times it is euphoric, celebratory and pure, whirling fun, at others it seeks the joy in the darker emotions that life throws our way.
"Cult Classics is the soundtrack of Joy Anonymous meetings over the past two years," says the group. "It began in Imogen Heap's house in Romford. where we spent two weeks working with various friends and new collaborators to form the skeletons of what was to become the album you hear today. Then we took these sounds on tour and tested them out in meetings around the world, honing and developing the sound on the move.
"Joy Anonymous is a movement where people feel included and feel safe to share expression and emotion. We have tried to capture that in the sound, process and delivery of this album."