Kate Bush Pays Tribute After Death Of Much-Loved Bassist John Giblin
The prolific session player was also well known for his time as a member of Simple Minds from 1985.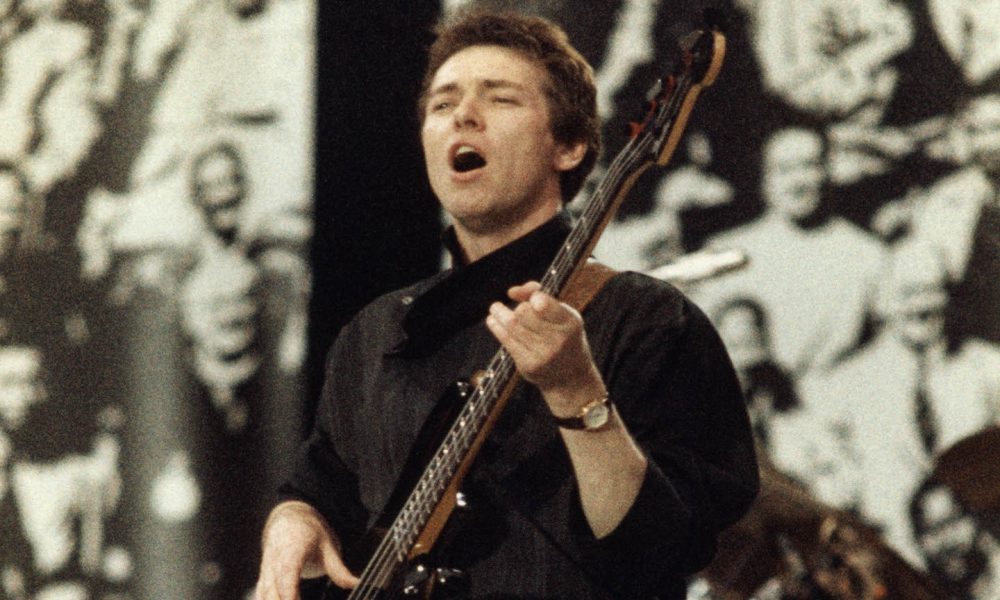 In-demand and much-loved Scottish bassist John Giblin died on Sunday (14) in Cheltenham, Gloucestershire, at the age of 71. The news was shared on Facebook by the band Osibisa, with whom he worked recently, and other tributes included an emotional testimonial by another of his scores of collaborators over a 50-year-plus career, Kate Bush.
Giblin was also well known for his time as a member of Simple Minds from 1985, replacing Derek Forbes and making his debut at Live Aid in Philadelphia before playing on three of the band's albums: that year's Once Upon A Time, the concert set Live In The City Of Light (1987), and Street Fighting Years (1989). He then returned to his session work.
Simple Minds - Don't You (Forget About Me) (Live Aid 1985)
Osibisa, who had lately worked with Giblin for a two-album project, described him as "bass guitarist, double bass player, arranger and all round session musician extraordinaire…fellow musicians, family, friends, fans and the studio world in general have lost a truly amazing human being and musician who has certainly left a deep musical legacy and a beautiful imprint for everyone he was involved with. R.I.P. John, it was a pleasure and a privilege to work with you and we are all going to miss you. There really is a hole in the world with John's passing."
Bush had Giblin on most of her studio albums, from 1980's Never For Ever onwards, on which he played on the hit singles "Baboosha" and Breathing." He then featured on 1989's The Sensual World, The Red Shoes (1993), Aerial (2005), Director's Cut (2011), and the same year's 50 Words For Snow.
"Everyone loved John," wrote Bush. "He was a really beautiful man in every sense of the word. Everybody wanted to work with him because he was such a great talent and everyone wanted to be his friend because he was such a wonderful person.
'One of my very dearest friends for over 40 years'
"I loved John so very much. He was one of my very dearest and closest friends for over forty years. We were always there for each other. He was very special. I loved working with him, not just because he was such an extraordinary musician but because he was always huge amounts of fun.
"We would often laugh so much that we had to just give in to it and sit and roar with laughter for a while. He loved to be pushed in a musical context, and it was really exciting to feel him cross that line and find incredibly gorgeous musical phrases that were only there for him. He would really sing. It was such a joy and an inspiration to see where he could take it. We've all lost a great man, an unmatchable musician and I've lost my very special friend. My world will never be the same again without him. Kate."
Born in Bellshill, Glasgow, on February 26, 1952, Giblin joined the band Gonzalez after moving to London. He played both acoustic and electric bass across a wide range of genres, and worked with a remarkable array of major artists. They included Peter Gabriel (appearing with Bush on his track "No Self Control"), Mark Knopfler, Elton John, Eric Clapton, Paul McCartney, Sting, Joan Armatrading, Brian Eno, kd lang, Gerry Rafferty, Scott Walker, and countless others. He had also recently contributed to a forthcoming tribute project to another of his former collaborators, John Martyn.