LE SSERAFIM Gives 'Unforgiven' Japanese Makeover
The K-pop girl group's second Japanese single also features a brand new song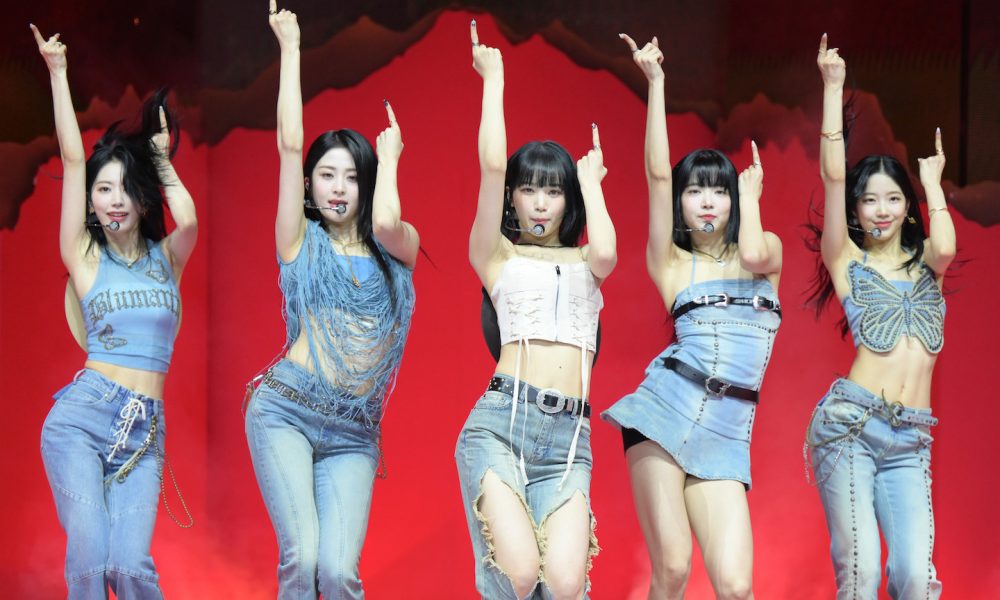 LE SSERAFIM has given its 2023 single "Unforgiven" a new makeover, re-recording it in Japanese for its second single in the country.
The K-pop girl group released the Korean version of the track in May as the lead single from its debut full-length album, also titled Unforgiven. The Japanese version, as on the original, also features contributions from disco icon Nile Rodgers, who fuses sounds of the Wild West with rock and pop.
The new Japanese single also comes backed with a Japanese-language take on 2022's "Antifragile" and a new song, "Jewelry." The latter was produced by imase, a singer-songwriter from Gifu who made his debut in 2021.
"Stunning beauty / Forever rainy," the group sings over the jazzy flourishes of the track. "Jewelry that bedazzles me / Stunning beauty / Now, even tragedy sparkles / Even the shimmering stars / Light me bright dancing."
LE SSERAFIM (르세라핌) 'UNFORGIVEN (feat. Nile Rodgers, Ado) -Japanese ver.-' OFFICIAL M/V
Unforgiven is available as nine different CD singles. Limited Edition A includes a photobook, while Limited Edition B comes with a DVD. The Limited Edition Target CD boasts an exclusive photocard, and a Standard Edition is also available.
Fans can also purchase five different Member Solo Jacket Editions from Weverse, with each featuring one member on the sleeve.
LE SSERAFIM's first Japanese single, FEARLESS, arrived in January. That release featured Japanese versions of "FEARLESS" and "Blue Flame," plus an original song in the language called "Choices."
Meanwhile, LE SSERAFIM has been enjoying viral success for another track from its Unforgiven album in "Eve, Psyche And The Bluebeard's Wife." The song has also spawned a host of new versions and remixes, from an English-language version and remixes featuring Upsahl and Demi Lovato.
The girl group kicked off its debut world tour this summer and has held shows in Seoul and Japan thus far. It is also scheduled to perform in Hong Kong, Jakarta, and Bangkok before mid-October.