Lil Baby Earns 100th Song On The Hot 100 Chart
Only 11 other artists have achieved such a feat.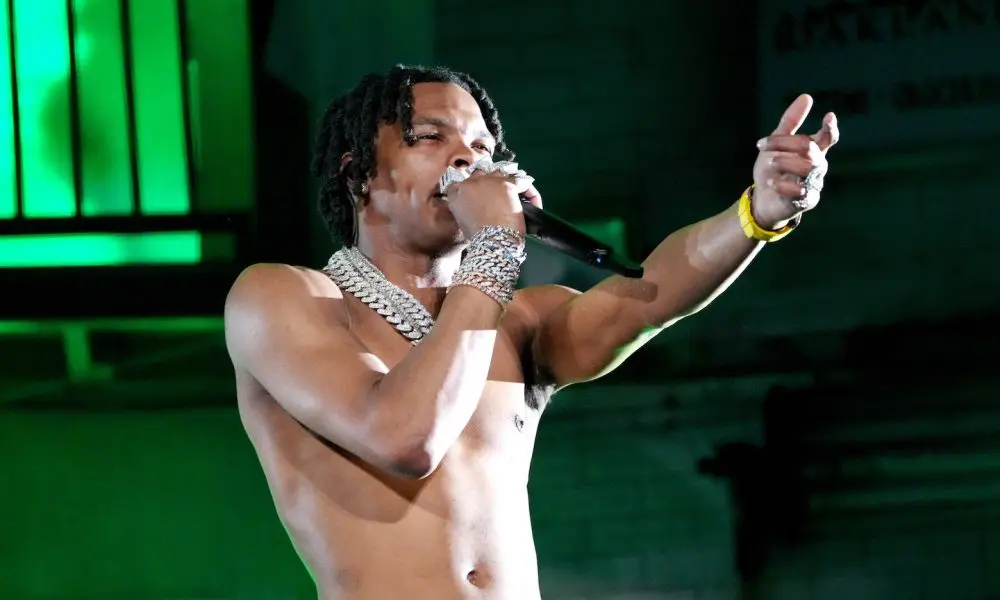 Lil Baby debuted two songs on the Hot 100 this week: "Right On" at No.13 and "In A Minute" at No. 14. These are Baby's 99th and 100th to appear on the chart.
This feat puts Baby in rare territory, as only a handful of artists (12, counting him) have ever landed 100 or more songs on the Hot 100 in their career: Drake (who has 260 entries on the chart), Glee (207), Lil Wayne (180), Taylor Swift (166), Kanye West (135), Future (132), Nicki Minaj (123), Elvis Presley (109), Chris Brown (107), Jay-Z (104), Justin Bieber (103), and now, Lil Baby (100).
In other recent news, it took less than five years for My Turn to clock an 85th week in the top 10 of the Top R&B/Hip-Hop Albums chart.
With its latest week in the top 10, it becomes the title with the most weeks inside the top 10 since the chart began in 1965.
For its record-breaking week, My Turn repeats at No.8 on the chart dated March 19. It earned 21,500 equivalent album units in the latest tracking week (ending March 10), according to Luminate, formerly MRC Data.
My Turn surpasses the previous recordholder, Post Malone's Hollywood's Bleeding, which logged 84 weeks in the top 10 in 2019-2021. When Bleeding established a new mark, it took the record from two other Post Malone titles, his 2016 debut LP, Stoney, and its follow-up, 2018's beerbongs & bentleys, each with 77 weeks in the top 10. Those two, in turn, leapfrogged Michael Jackson's Thriller, whose 76 weeks had been the record-setter since 1984.
My Turn, released on February 28, 2020, has now spent 106 weeks on the Top R&B/Hip-Hop Albums chart, including six at No.1. Its longevity was supported by five top 10 hits on the Hot R&B/Hip-Hop Songs chart: "Woah" (No.7), "Sum 2 Prove" (No.9), "Heatin Up," with Gunna (No.10), "We Paid," with 42 Dugg (No.8) and "The Bigger Picture" (No.3).
Upon release, the album received nearly unanimous acclaim. In their review, Billboard said, "Style is a slippery, subjective rubric, but the best Lil Baby songs ooze with charisma and confidence. Lil Baby is at his best when he's vivid in his descriptions of everyday life. On the 42 Dugg-assisted 'Grace,' we learn that Baby's got designer kicks for days, but still gravitates to the cocaine-white shine of Air Force 1's because he'll always be a dope boy — even when he's years removed from the streets." HipHopDXadded, "Lil Baby Proves his hit-making skills are legit on My Turn Deluxe Album."
Listen to the best of Lil Baby on Apple Music and Spotify.