M Means Music Dives Into Elvis Costello & The Attractions' Masterful 'Imperial Bedroom'
The band's sixth studio album arrived in 1982 to critical acclaim.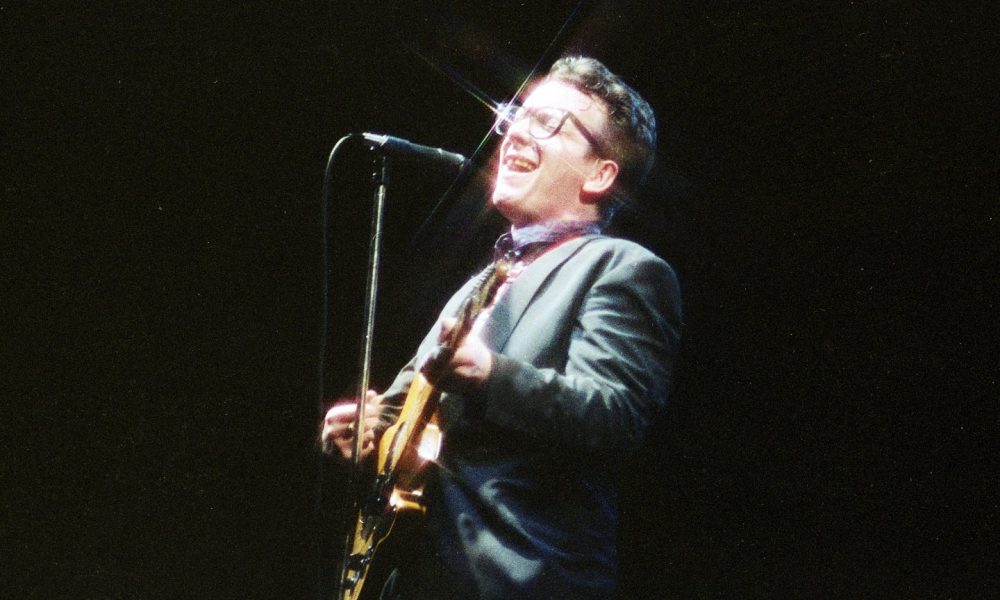 On this week's M Means Music podcast, host Daryl Easlea is rewinding all the way back to 1982 where the story of Elvis Costello & The Attractions' sixth studio album Imperial Bedroom begins.
"As 1982 dawned, public mores were changing – the punk and new wave phenomena that Costello breezed in on was more or less finished, with bands either over, coming to the end of their cycle or continuing in obscurity," Easlea says. "It was clear that Elvis Costello had the ability to be around for a long time, and Imperial Bedroom made a strong case for being his first proper grown-up album."
Imperial Bedroom arrived in July 1982 after the Attractions retreated to a cottage in Cornwall in late 1981 to write and arrange the record. Costello, for the first time, was primarily drawn to the piano during his writing process, rather than his usual pull towards guitar.
"Our sessions were as luxurious in appearance as they were in generous duration," Costello wrote in his biography. "We'd booked 12 weeks of studio time, a fantastic amount of leeway, given that my first record was cut in a total of 24 hours and This Year's Model in a mere eleven days."
Easlea goes on to break down the joyous sound of the record, though its earliest single "You Little Fool," like much of the album, was received as being too complex. He explains: "There was just too much of it. 50 minutes felt overly long, and casual fans were put off by the fact that there were no chart hits to be found on the album."
Regardless, Imperial Bedroom arrived to critical acclaim. Peaking at No.6 on the UK Official Albums charts in July and remained there for nearly three months without any massive singles holding it to its place.
"The care and attention paid to every aspect of it is astonishing, it was like Costello was establishing his backstreet artisan shop amid the malls of pop," Easlea concludes. "It is his masterpiece; that moment where he began to escape the format and constriction he had endured; within a few years he would reach outside the restrictions of a group format for good. A lot of people came to Imperial Bedroom later than its release, and it continues to reveal its charms in an ever-gracious manner. The detail throughout is amazing."