Madison Cunningham And Remi Wolf Stop By 'James Corden,' Tease Collaboration
The duo performed Cunningham's standout cut 'Hospital.'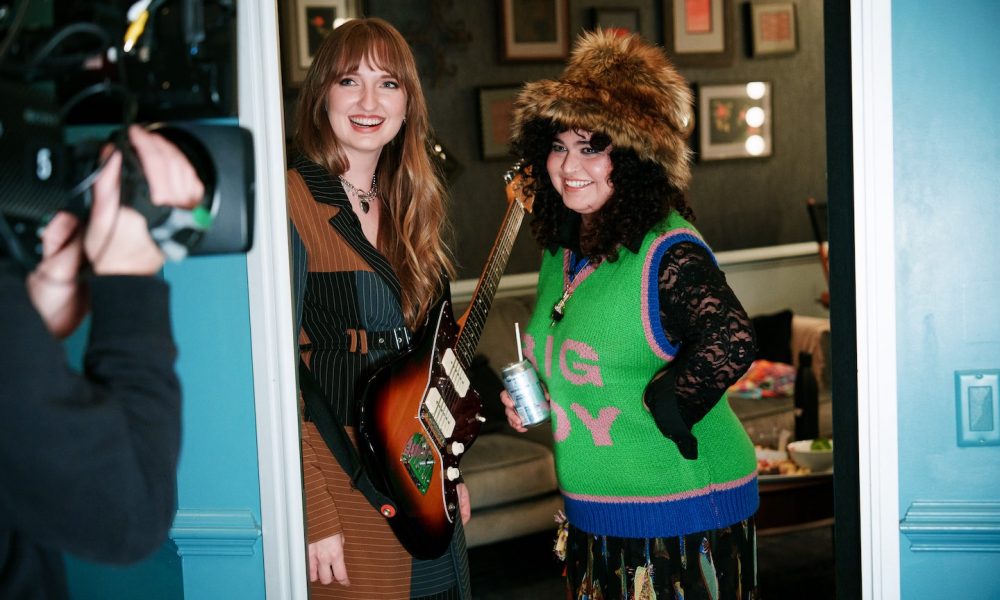 Madison Cunningham performed her song "Hospital" featuring singer/songwriter/producer Remi Wolf on The Late Late Show with James Corden, yesterday, January 18. Fans can stayed tuned for a collaboration from the pair coming soon.
"Hospital" is from Cunningham's critically acclaimed album Revealer, which is out now on Verve Forecast and continues to receive extensive critical praise.
Revealer garnered extensive Best of 2022 year-end coverage from NPR Music, The New York Times, Consequence, SPIN, Paste, and Premier Guitar.
Cunningham is also nominated for Best Folk Album for her latest album Revealer and Best American Roots Performance for "Life According To Raechel" at the upcoming 65th Annual Grammy Awards. This marks the Los Angeles singer-songwriter and guitarist's third and fourth Grammy nominations, having previously earned nods for Best Folk Album for Wednesday (Extended Edition) and Best Americana Album for Who Are You Now.
This isn't the first time Cunningham has stopped by late night TV to premiere a Revealer cut. Back in September, Cunningham stopped by Jimmy Kimmel Live to deliver a thrilling performance of the aforementioned "Hospital."
"Staring up at a concrete roof thinking / It could fall any minute," she sang, jamming with her band. "The fault line can't be reasoned with / No matter what the house has in it."
When the song first arrived, Cunningham explained its origin, saying: "Hospital is written from this sort of half awake, slightly drunken, on the cusp of a nervous breakdown perspective.
She added: "I think ultimately it speaks to the impossible condition of being sedated with information and trying to hold onto your sanity."
Citing Joni Mitchell and Bob Dylan as key inspirations for her music, Cunningham selected "Hospital" as one of four singles to introduce the world of Revealer, alongside "In From Japan," "Anywhere," and "Life According to Raechel."
"To me, 'revealer' is the binding theme of the album," Cunningham shared in a statement. "The hand that slowly chips away at the mirror in which you see yourself and the world and replaces it with the reflection that is most true."