Mary J. Blige, Ari Lennox, And More Lead 2022 Soul Train Award Nominations
Beyoncé and Mary J. Blige lead this year's list of nominees, along with Ari Lennox and Muni Long.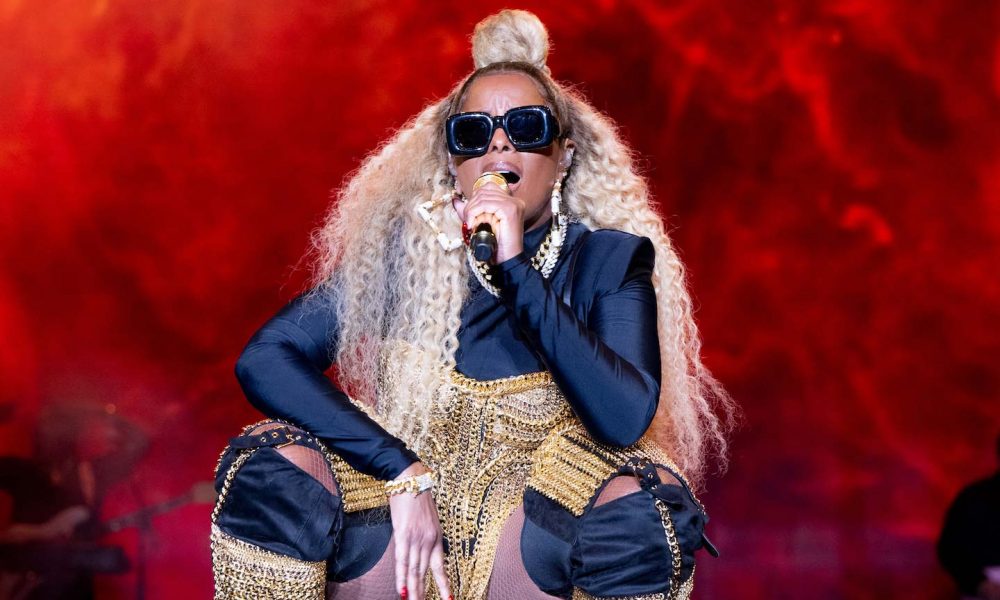 Mary J Blige, Ari Lennox, and Beyoncé were among the top nominated artists for this year's Soul Train Awards, which will take place in Las Vegas on November 13.
Mary J. Blige is still on top, leading the nominations alongside Beyoncé with seven nods each. Ari Lennox follows with six nods of her own, followed by Chris Brown and Lizzo with five nominations each. Singer Muni Long, however, proves to be a breakout star, holding her own among Burna Boy and Steve Lacy, receiving four nominations for the night.
Shop the best of Mary J. Blige's discography on vinyl and more.
With the release of her new album, Good Morning Gorgeous, Mary J. Blige proves that even on her 14th studio album, her ability to serenade her audiences as the "Queen of Hip-Hop Soul" has not let up one bit. Blige is nominated for seven awards, including the Certified Soul Award, Best R&B/Soul Female Artist, Song of the Year for her latest album's title track, Album of the Year, and more.
Muni Long seems to be the underdog of the night, with a nomination for Best New Artist, as well as nods in three different categories for her hit new song, "HRS. & HRS.," including The Ashford and Simpson Songwriter's Award, Song of the Year, and Video of the Year. After the release of her latest project, Public Displays of Affection, Muni Long has had a meteoric rise since her 2009 solo debut, Jukebox.
Rising talent Doechii and self-proclaimed "swamp princess" is also up for Best New Artist, after recently being named MTV's Push Artist this summer.
The star-studded night will be hosted by the multi-talented comedian and actor Deon Cole and will celebrate the most talented artists in soul, hip-hop, and R&B for the BET network. In a press statement, Cole shared: "Hosting the Soul Train Awards is a dream come true. I grew up watching Soul Train, and 'til this day, I've never met a Soul Train Line I didn't bless with my skilled two step."
The Soul Train Awards will be aired on November 13 on BET at 8 pm EST/PT.
Visit the Soul Train Awards website for the full list of nominees.