Megadeth Guitarist Marty Friedman To Join Band At Budokan Arena In Tokyo
The show is set for February 27 and will be livestreamed at 6:00 pm Tokyo time.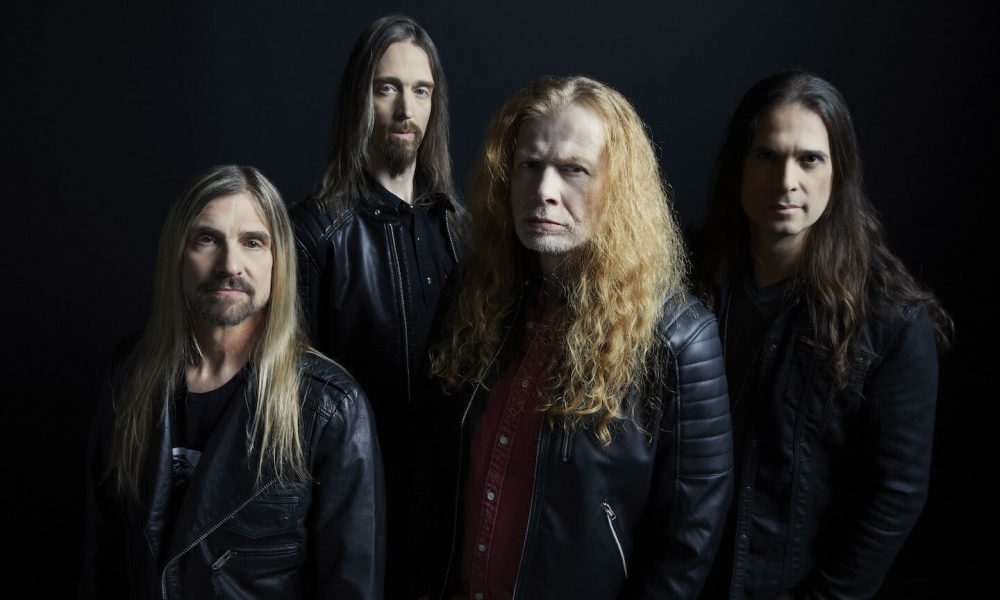 Megadeth has announced alumni guitarist Marty Friedman as the special guest for their one-off global livestream from the legendary Budokan Arena in Tokyo, Japan on February 27.
Friedman will join Dave and Megadeth on stage at Budokan, marking the first time in more than 23 years performing with them. Marty was the guitarist with Megadeth from 1990 to 2000, touring and playing on five studio albums including their Grammy nominated multi-Platinum selling album Countdown to Extinction, and platinum selling albums Rust In Peace and Youthanasia.
"Marty and I have remained friends over 23 years, since we last played together. However, I hear his music every night, and he still is among the top guitar players I've ever heard. This is an amazing treat for the fans, as well as myself. I am going to enjoy this as much as the fans are, and I'm sure many of you will catch me sneaking a peek during Marty's appearance. Domo arigato, Marty-San!" said Dave Mustaine.
"It has been a long time. 23 years to be exact since I've been on the same stage with Dave Mustaine making music. We've both taken drastically different paths since then. That doesn't change the fact that I'm extremely proud of the part that I played in Megadeth's history and legacy. I'm also very, very proud of the band's many great achievements and continued success in my absence. For right now, I just feel immense joy and some serious adrenaline. I am looking forward to playing with Megadeth at this very cool place, The Budokan," said Marty Friedman
This will be Megadeth's first ever performance at Budokan–for those unable to be in Japan for this historic moment in rock history, a global livestream of the fully-live performance will be streamed worldwide at 6:00 pm Tokyo time (JST) / 9:00 am London (GMT) / 4:00 am (ET) / 1:00 am (PT). The event is produced by Wowow and DriiL. The show will then be rebroadcast so fans around the world can watch at a more convenient time. Following that, the show will be available to watch on-demand for two days.
The airings will include an exclusive preshow that allows virtual VIP access to the band as they arrive in Japan, meet their fans, and promote their new album, all leading into the band's live performance at the world famous Budokan. The band will be performing classic tracks such as "Sweating Bullets" from 1992's double-Platinum release Countdown To Extinction, "Hangar 18" from the Grammy nominated, Platinum album Rust In Peace, as well as tracks from their current album, The Sick, The Dying…And The Dead!, including the Grammy nominated single "We'll Be Back."
Buy livestream tickets to Megadeth's performance at the Budokan Arena.