Mickey Guyton, Jhené Aiko, The Roots, And More Set For Hollywood Bowl Juneteenth Concert
CNN will air the star-studded event live on June 19.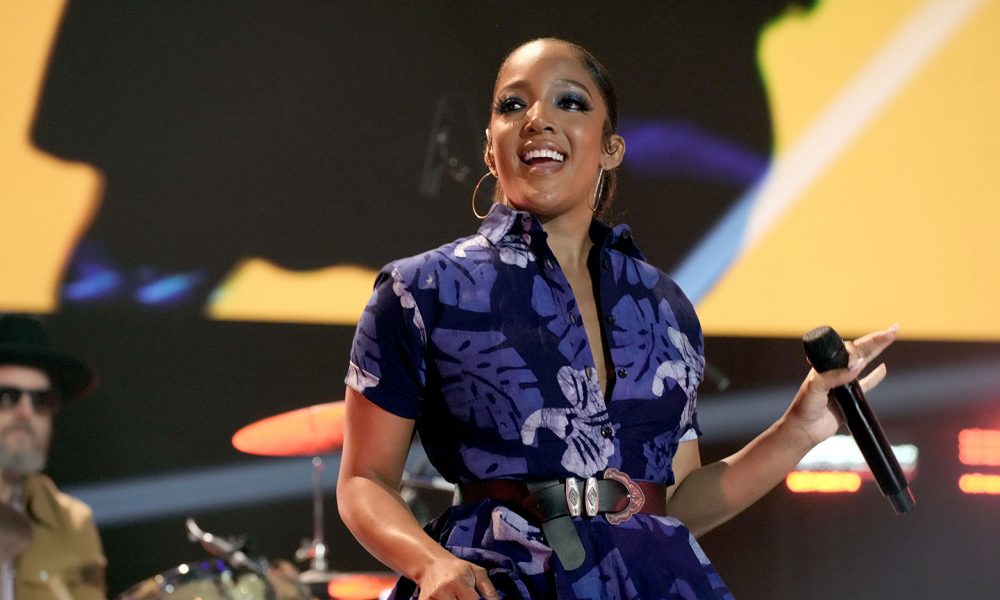 In celebration of Juneteenth, Live Nation Urban and Jesse Collins Entertainment are introducing Juneteenth: A Global Celebration for Freedom, a concert featuring an all-star lineup of Black artists at Los Angeles' Hollywood Bowl.
The lineup features appearances by Grammy nominee Mickey Guyton, The Roots, Billy Porter, Jhené Aiko, Questlove, Robert Glasper, Earth Wind & Fire, Killer Mike, Mary Mary, Michelle Williams, Anthony Hamilton, the Debbie Allen Dance Academy, and The Re-Collective Orchestra (a 68-piece all-Black symphony orchestra). Questlove and Adam Blackstone will serve as the musical directors of the event.
Tickets are currently available for purchase at the venue's site. For those who are unable to attend the show in person, Juneteenth: A Global Celebration for Freedom will also be broadcast live on CNN, and hosted by anchor Don Lemon.
"This is the most important event we've ever produced at Live Nation Urban. It's a moment to celebrate and reflect on Black independence and the Black experience. It's also a moment to raise awareness and shine light on the miles we still need to travel to true equity. We hope to see you there," said Live Nation Urban President Shawn Gee in a statement.
Juneteenth is celebrated on June 19 and is a holiday that commemorates the emancipation of slaves in the US. Though it has been celebrated since 1865, it wasn't until 2021 that a bill was signed to turn it into a federal holiday by President Joe Biden.
When signing the bill, President Biden said Juneteenth is "a holiday that will join the others of our national celebrations: our independence, our laborers who built this nation, our servicemen and women who served and died in its defense. And the first new national holiday since the creation of Martin Luther King Holiday nearly four decades ago."
For tickets and more information on Juneteenth: A Global Celebration for Freedom, visit the Hollywood Bowl's website.