Music By John Lennon, Queen Latifah, The Police Added To National Recording Registry
Recordings from Mariah Carey, Daddy Yankee, Led Zeppelin and John Denver are also among the 25 titles selected for Preservation this year.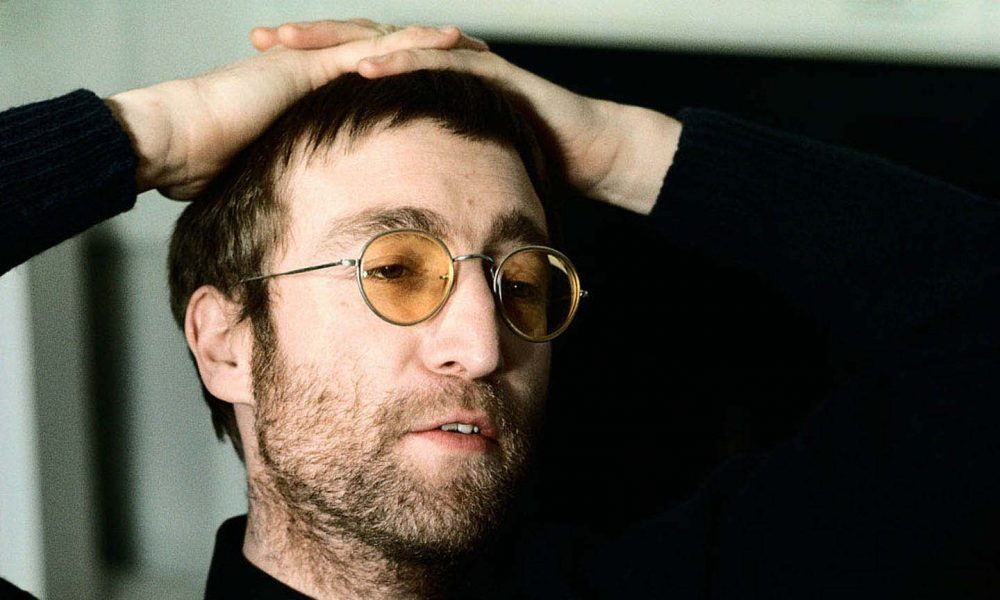 John Lennon's seminal "Imagine," Madonna's cultural ascent with "Like a Virgin," Mariah Carey's perennial No. 1 Christmas hit, Queen Latifah's groundbreaking "All Hail the Queen" and The Police's classic final album Synchronicity are just a smattering of the defining sounds of the nation's history and culture that will now join the National Recording Registry of the Library of Congress.
The 2023 class also includes the first sounds of a video game to join the registry with the "Super Mario Bros." theme, powerful voices of women, important inductions of Latin music, and classic sounds of rock and pop from the 1960s to '80s.
Librarian of Congress Carla Hayden today named 25 recordings as audio treasures worthy of preservation for all time based on their cultural, historical or aesthetic importance in the nation's recorded sound heritage.
"The National Recording Registry preserves our history through recorded sound and reflects our nation's diverse culture," Hayden said in an official statement. "The national library is proud to help ensure these recordings are preserved for generations to come, and we welcome the public's input on what songs, speeches, podcasts or recorded sounds we should preserve next. We received more than 1,100 public nominations this year for recordings to add to the registry."
The recordings selected for the National Recording Registry bring the number of titles on the registry to 625, representing a small portion of the national library's vast recorded sound collection of nearly 4 million items.
The latest selections named to the registry span from 1908 to 2012. They range from the first recordings of Mariachi music and early sounds of the Blues to radio journalism leading up to World War II, and iconic sounds from pop, country, rock, R&B, jazz, rap, and classical music.
NPR's "1A" will host several features in the series, "The Sounds of America," on this year's selections for the National Recording Registry, including interviews with Hayden and several featured artists in the weeks ahead. Follow the conversation about the registry on Twitter and Instagram @librarycongress and #NatRecRegistry.
Even among the litany of breathtakingly beautiful songs written by John Lennon, either alone, with the Beatles or with his wife, Yoko Ono (as this song was), his "Imagine" resonates. The best-selling single of Lennon's solo-career, "Imagine" with its lyrical plea of moving beyond materialism and nationalism and towards a worldwide peace, has become a balm and anthem for people in difficult times. It has been performed at Olympic ceremonies, at tributes to the victims of war, and at memorial services worldwide.
Since 1986, the original "Imagine" has been played in New York City every New Year's Eve as its glittery ball drops signifying the end of one time and the start of a new. Over the years, "Imagine" has been one of the globe's most often covered songs, with significant versions performed by everyone from Elton John and Lady Gaga to Dolly Parton, Diana Ross and David Bowie.
Queen Latifah is the first female rapper to join the National Recording Registry with her debut album All Hail the Queen from 1989 when she was just 19 years old. Her album showed rap could cross genres including reggae, hip-hop, house and jazz — while also opening opportunities for other female rappers.
"All I Want for Christmas Is You," the seasonal juggernaut that now sells more records than its 1994 release, is Mariah Carey's first song to make the National Recording Registry. The delighted pop star told the Library it's a perfect fit for a little girl from Long Island who grew up wanting a perfect Christmas. But Carey's childhood was turbulent, beset by her parents' divorce and difficult family relations. So, when she was a 22-yearold sensation in the music business, the first Christmas song she wrote was about her own wish for the holiday.
"I tried to tap into my childhood self, my little girl self, and say, 'What are all the things I wanted when I was a kid?'" she said. "I wanted it to be a love song because that's kind of what people relate to, but also a Christmas song that made you feel happy."
For their final studio album Synchronicity which eventually garnered three Grammy awards, The Police gave us a five-year distillation of their previous work that included punk, reggae, and jazz, and a sophisticated sense of melodic line and harmony that echoed the previous 50 years of classic popular song. The album feels like a dream-like musical tour: from the title song's hypnotic and somewhat off-balance feel, to the plaintive and heart-wrenching "King of Pain," and dreamily mesmerizing "Tea in the Sahara."
For a complete list of inductees, visit the Library of Congress' official website.