Navy Blue Shares 'The Medium/Pillars' Video From New Album 'Ways Of Knowing'
The track is featured on Navy Blue's new album 'Ways of Knowing.'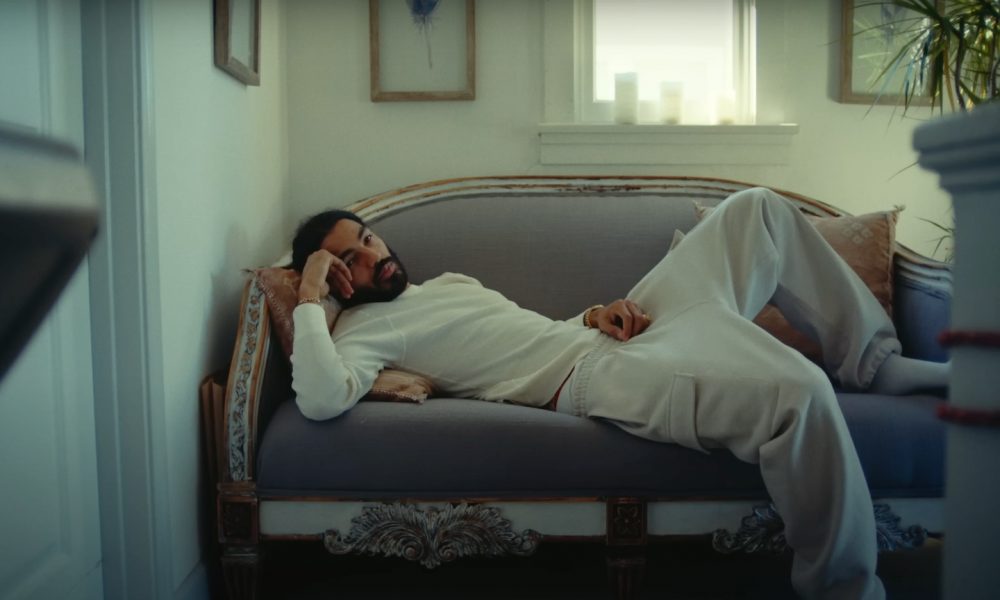 Los Angeles-born rapper, producer, professional skateboarder, and creative Navy Blue, AKA Sage Elsesser, has shared a music video for "The Medium/Pillars." The track is featured on his Def Jam debut Ways of Knowing.
Ways of Knowing showcases Navy Blue's adroit lyricism and eloquent songcraft above immersive, throwback soulful beatmaking and produciton. Piano rings out on "The Medium" as his rhymes cut through choir-style samples with an admission, "Bro, I wasn't scared. I learned patience, cuz it made sense."
Over the course of 13 tracks, the record traverses a sonic and emotional spectrum, exploring everything from moments of insecurity to infatuation and introspection. With its island-style sway, "To Fall In Love" slips into a nostalgic lovestruck groove punctuated by admissions, "I'm ready to learn how to be the man you trust."
Then, there's "Freehold" where the airy soundscape bolsters the intention of his delivery as he wonders, "What's the sum of all this damage done?" It culminates on "Shadow's Shield" as a message from his mother sets the tone and he delivers one final thought-provoking verbal crescendo.
About Ways of Knowing, Navy Blue shared the philosophy behind the record, saying, "I don't really want to be remembered as this stoic guy who's perpetually reflecting on my trauma and Black plight, you know? I want to make something that makes people smile out of joy, rather than smile in grief."
Elsesser paved the way for the album with "Chosen." Beyond gaining traction at streaming platforms, it picked up plugs from Pitchfork, OkayPlayer, and more. Stereogum proclaimed, "Producer Budgie's beat is warm and smeary and melodic, and Navy Blue sounds casual but motivated." Insomniac Magazine hailed it as "a silky smooth joint."
In 2022 alone, Navy Blue captivated audiences with three physical-only projects—Gift of Gabriel: Rain's Reign!, Crypt of Carlos: Onward!, and Arc of Atreyu: Neverending!