Neil Diamond Discusses Parkinson's Diagnosis, Broadway, And More On 'CBS Sunday Morning'
It was recently confirmed that 'A Beautiful Noise' will tour throughout the US in 2024.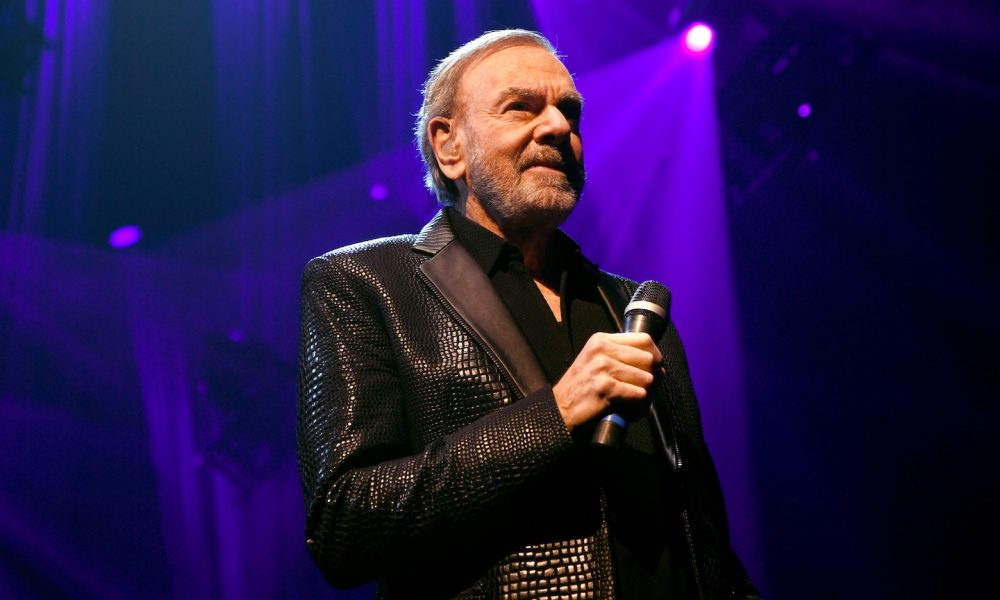 Neil Diamond was the subject of a profile on CBS Sunday Morning, during which he discussed his Parkinson's diagnosis, the success of his Broadway show, and more.
Shop the best of Neil Diamond's discography on vinyl and more.
Regarding the difficult decision to give up touring after being diagnosed with Parkinson's, Diamond said, "Oh, I still haven't given it up, yet. It's very hard. In a sense, I was in denial for the first year or two. When the doctor told me what it was, I was just not ready to accept it. I said, 'Oh, okay. I'll see you, you know, whenever you wanna see me. But I have work to do, so I'll see you later.'"
Neil Diamond on Parkinson's and "A Beautiful Noise"
The break in touring has also allowed him to reflect on his life. He explained, "I've had a pretty amazing life, it's true. And the thing was, I wasn't always able to look back on it and be comfortable with it, smile, feel that I was worth it. I think all of that good stuff is starting to come into my life."
It was recently announced that a multi-year North American tour of A Beautiful Noise, The Neil Diamond Musical is set to begin in 2024. The tour will begin at Rhode Island's Providence Performing Arts Center in the fall of 2024. A full list of cities will be announced soon.
Neil Diamond on his life becoming a Broadway musical
The bio-musical, which tells the story of Grammy-winning artist Neil Diamond, opened on Broadway at the Broadhurst Theatre on December 4, 2022. It features a book by Anthony McCarten and a score consisting of songs from Diamond's catalog.
"Some of my most thrilling nights have been while I was on tour, bringing my music to audiences across the world," Diamond said in a statement. "Having A Beautiful Noise go on tour is an honor, and I can't wait for audiences across North America to experience this show. I hope they enjoy it as much as I have."