Nirvana's 'In Utero' Celebrates 30 Years With Super Deluxe Reissue
Produced by Steve Albini, Nirvana's final studio set was first released in September 1993 and the US Billboard chart.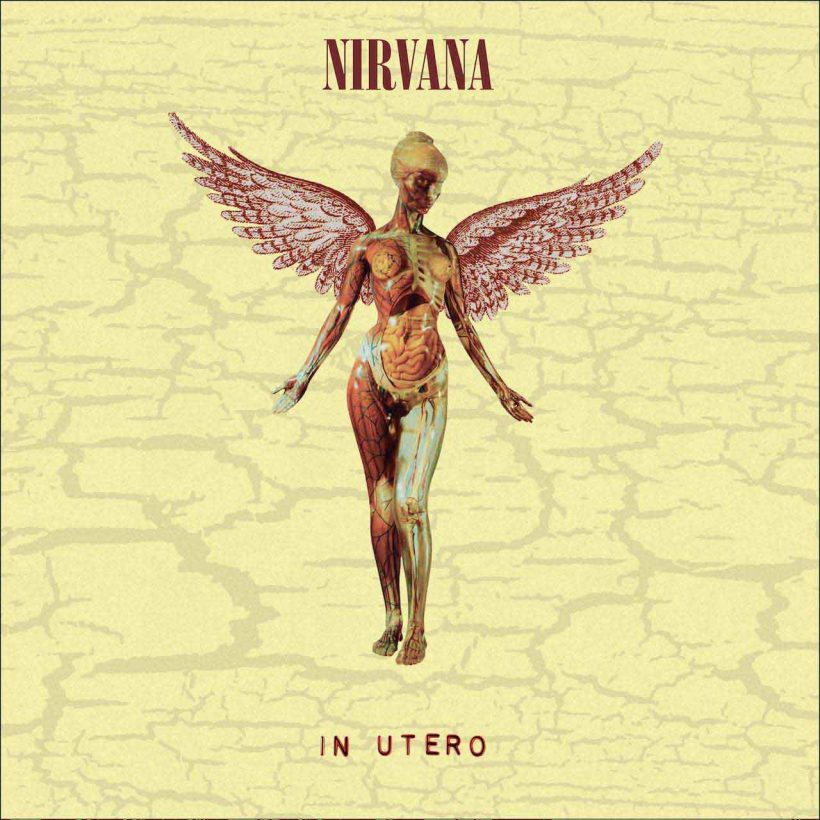 Geffen/UMe commemorates the 30th anniversary of Nirvana's raw, yet highly acclaimed third album In Utero with several multi-format reissues, arriving on October 27, 2023. Configurations include a limited-edition 8LP Super Deluxe box set, 5CD Super Deluxe box set, 1 LP + 10" edition, 2CD Deluxe edition, and a Digital Super Deluxe edition.
Shop the best of Nirvana's discography on vinyl and more.
The three Super Deluxe Edition releases comprise a total of 72 tracks with 53 previously unreleased tracks. Among the unreleased material, two full In Utero-era concerts, namely Live In Los Angeles (1993) and the band's final Seattle performance, Live In Seattle (1994), are included in addition to six bonus live tracks from Rome, Springfield, and New York. Seattle producer and engineer Jack Endino—who helmed the band's 1988 debut Bleach—reconstructed the live tracks from stereo soundboard tapes for this year's reissue. Additionally, In Utero's original twelve songs, along with five bonus tracks and B-sides, have been newly remastered from the original analog master stereo tapes by Bob Weston at Chicago Mastering Services—who assisted Albini as the only other engineer at the original sessions.
Nirvana - Heart-Shaped Box (Official Music Video)
The physical Super Deluxe Edition box sets also boast a removable front-cover acrylic panel with the album's iconic Angel; a 48-page hardcover book with unreleased photos; a 20-page newly designed fanzine; a Los Angeles tour poster lithograph by hot rod artist Coop; replicas of the 1993 record store promo Angel mobile, three gig fliers, two ticket stubs for Los Angeles and Seattle, an All-Access tour laminate, and four cloth sticky tour backstage passes: Press, Photo, After Show, and Local Crew.
To say that Nirvana's third and ultimately final studio album In Utero was one of the most impactful records of the modern era would be an understatement. Originally released September 21, 1993, In Utero's unadorned sonic rawness was received by critics and fans with equal measures of shock and elation, as Steve Albini's recording laid bare every primal nuance of the most confrontational yet vulnerable material Kurt Cobain, Krist Novoselic and Dave Grohl would ever record.
And with its 1991 predecessor Nevermind having sold some 30 million copies and causing a seismic cultural shift, In Utero was essentially the first record Nirvana would make with any expectations from the public. So from the melodic opening of "Serve The Servants" through the bittersweet closing strains of "All Apologies," In Utero was the sound of the most incredible yet conflicted musical force of the era at the peak of its powers coming to terms with a generational spokes-band mantle they'd never seen coming—and ultimately surmounting these struggles to make the record they needed to make.
Nirvana recorded In Utero over the course of six days in February 1993 at Pachyderm Studio in Cannon Falls, MN with Albini. Retrospectively, Pitchfork rated it a rare perfect score of "10.0" and wrote, "In Utero is the sort of painful shock that, paradoxically, reinstills the empowering sensation of feeling alive." Upon its arrival back in 1993, David Fricke wrote in Rolling Stone, "In Utero is a lot of things—brilliant, corrosive, enraged and thoughtful, most of them all at once. But more than anything, it's a triumph of the will."
In Utero went on to mark Nirvana's first #1 debut on the Billboard 200 and has since been certified 6x platinum in the United States.