Streams Of Nirvana's 'Something In The Way' Surge After 'The Batman' Sync
The 'Nevermind' track played a big part in Matt Reeeves' reboot film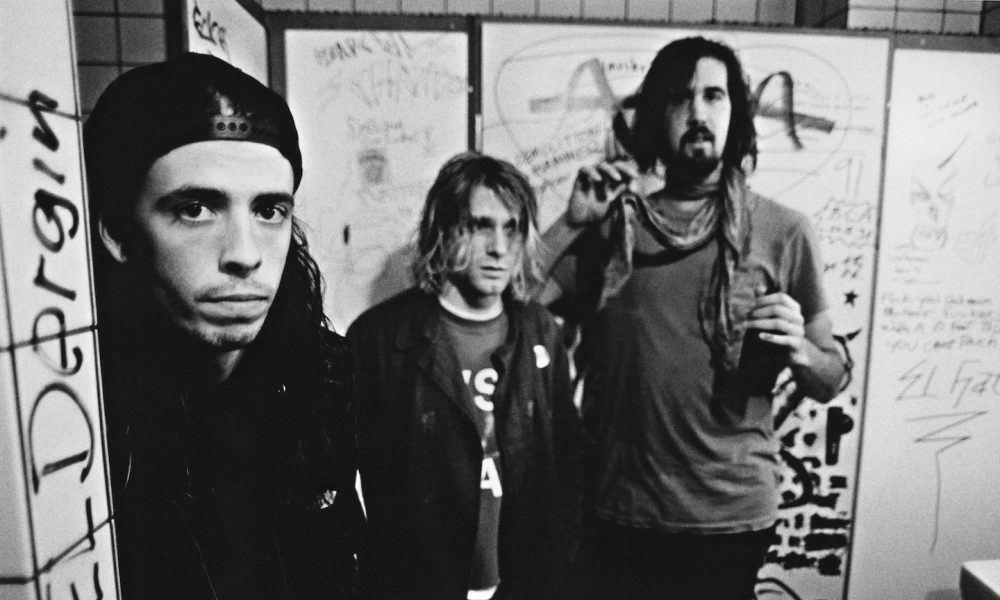 Streams of Nirvana's "Something In The Way" have experienced a huge surge after the song was featured in The Batman.
The track appears twice during the Matt Reeves-directed movie, while a remixed version of the song was also used in the film's trailer.
According to initial reports from MRC Data, the 1991 song racked up 3.1 million on-demand official streams in the US in the first four days after The Batman was released (March 4). That figure marks a rise of 372,000 streams compared to the four days prior to the film's release, equalling an increase of a whopping 734 percent.
"Something In The Way"'s popularity has only been increasing in the time since The Batman hit theaters. Between March 6 and 7, it had scored 880,000 streams, but on March 8, it gained 1.6 million.
The track and Nirvana's frontman Kurt Cobain had a huge impact on The Batman. Reeves previously told Empire that the song had inspired his incarnation of Bruce Wayne and the decision to show him as someone who had "gone through a great tragedy and become a recluse." He also compared his leading actor Robert Pattinson's performance in the 2017 film Good Time to Cobain, saying he "looks like a rock star, but you also feel like he could be a recluse."
Meanwhile, Paul Dano – who plays The Riddler in The Batman – told NME that the song influenced his portrayal of his character. "Well, in the script Matt had actually mentioned 'Something In The Way' by Nirvana," he said. "So that right there, that song, those words, that refrain, became hugely important to me. Nirvana became a part of that [character]."
"Something In The Way" is the closing song on Nirvana's seminal album Nevermind, which celebrated its 30th-anniversary last year. As part of the celebrations, the band was given a mural on Los Angeles' Melrose Avenue, which featured painted versions of the band members.