Watch OMD Discuss Compiling Their 'Souvenir' Box Set In Exclusive Interview
Andy McCluskey says: "The whole reason for being OMD, even 40 years into our career, is to keep doing music that is of a good quality."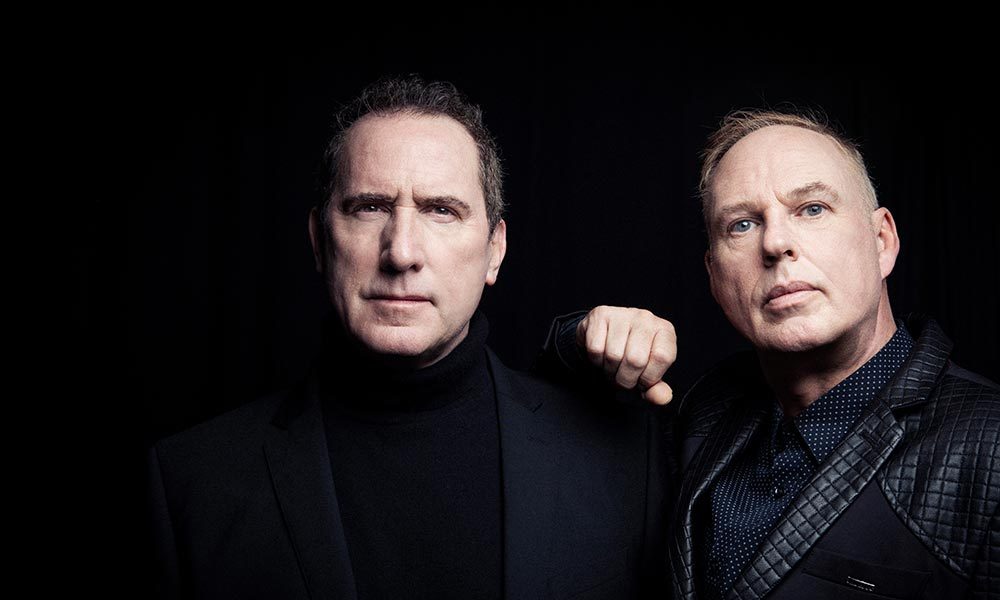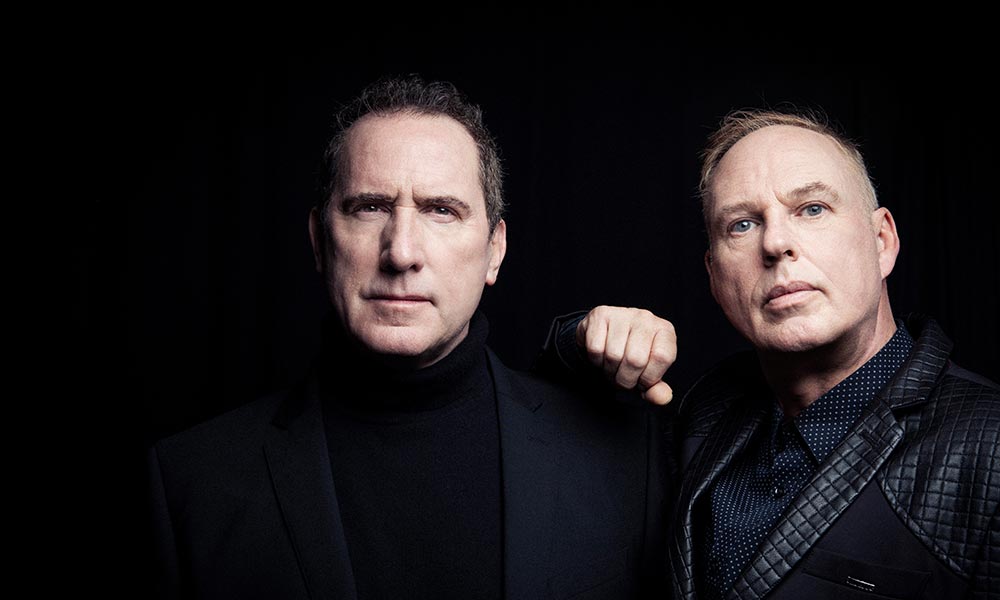 Comprising 5 CDs and 2 DVDs housed in a 10" box set, together with a hardback book, poster and a series of 10" prints, Orchestral Manoeuvres In The Dark's new, career-spanning box set, Souvenir, is the one their fans have been waiting for.
Souvenir assembles all 40 of the pioneering electronic outfit's 40 singles across the box's first two discs, but that's only part of the story, for the audio also includes full OMD live shows in London from Hammersmith Odeon in 1983 and The Mermaid Theatre in 2011, along with a CD of previously unreleased rarities overseen by the band themselves.
As OMD co-founders Andy McCluskey and Paul Humphreys reveal in an exclusive uDiscover Music interview, compiling the Souvenir box set has been a labour of love, but it's proved extremely rewarding too. You can watch the full interview below, but as a taster, you can scroll down to check out a few choice extracts.
Orchestral Manoeuvres In The Dark On The Making Of Their New Box Set
Recording New Single 'Don't Go':
Andy McCluskey: "The whole reason for being OMD, even 40 years into our career, is to keep doing music that is of a good quality. So we were very excited when we came up with the idea for 'Don't Go'. I think it sits well as 40 out of 40."
Unearthing previously unreleased material:
Paul Humphreys: "Putting together the unreleased tracks was one of the best parts of putting the box set together. Discovering all those lost songs. There were some I heard which I didn't even remember recording!"
Andy McCluskey: "The cherry on the cake is the 40 singles, but a lot of our music is about being experimental, but taking it to places which become musical as well. I think what we've got in the box is the singles, but also 22 unreleased pieces of music, Dazzle Ships live from 1983, which no-one's heard before, and all the Top Of The Pops performances no-one's seen for years.
Paul Humphreys: "Also Crush – The Movie, the documentary about making (1985's) Crush album, which has never been on DVD before."
Andy McCluskey: "It's been fun delving deep!"
Taking a deeper dive into OMD's catalogue:
Andy McCluskey: "I think it's understandable that most people will come to us through the front door, through the big hit singles like 'Enola Gay', Souvenir' and 'If You Leave'. But if you stick with us for the journey, you'll discover we're about more than that. We're very proud of the singles, but we like the fact we do some deeper and darker stuff too. We started out as an experimental band with melodies."
Paul Humphreys: "That's right. We used to walk a tightrope of making pop songs, but we also used to have this abstract side to us as well. Both of those sides are represented in Souvenir."
Souvenir is out now and can be bought here.
Format:
UK English