Palace Announces Tour, Shares New Single 'All We've Ever Wanted'
The run kicks off May 30 in Dallas, Texas.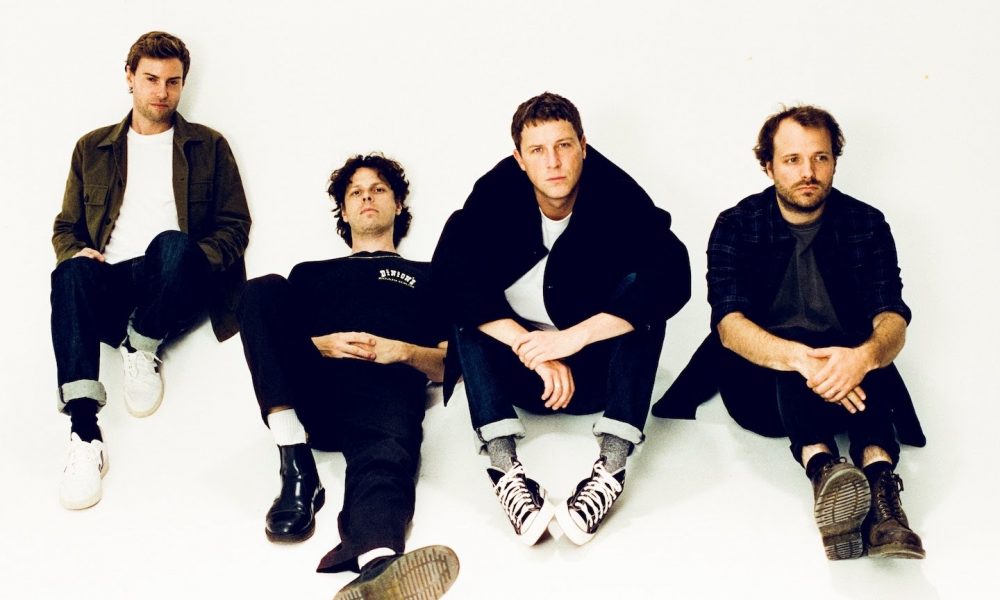 Rising London band Palace has announced its biggest North American headlining tour to date, with 18 shows in 1,000+ capacity rooms across the US and Canada, including nights at Brooklyn Steel, DC's 9:30 Club, The Wiltern in Los Angeles, and over a dozen more. The announce follows show-stopping festival performances at Life Is Beautiful, Portola, Format, and more.
Alongside the tour announce, the band shared "All We've Ever Wanted," their first new music since the acclaimed 2022 album Shoals."'All We've Ever Wanted' is about dreams and desires," explains singer Leo Wyndham about the track that straddles the anthemic, lighters-aloft sentiment of Britpop's finest and an artfully applied sheen of shoegaze noise.
"It's about wondering if things ever can come to pass exactly as we've pictured them in our mind's eye, and confronting the reality that things often don't move in a predictable straight line. In the end, new growth seems to occur from the soil of the unexpected." The track is taken from a new EP due for release this spring.
2022's Shoals is a profound and pensive album, boldly exploring some of life's greatest questions over its 12 mesmerising tracks. The album deftly explores the interplay of three central existential dilemmas against a broader backdrop of wonder at the vastness and power of the ocean, concluding its arc with the stunning opus "Where Sky Becomes Sea." Through diving into themes of the subconscious, dreams and existentialism, Shoals is broadly a record about living with and processing fear.
Visit Palace's official website for more information.
Palace Tour Dates:
Tues May 30, Dallas, TX – South Side Music Hall
Weds May 31, Austin, TX – Emo's
Fri June 2, Orlando, FL – The Beachum
Sat June 3, Atlanta, GA – Variety Playhouse
Sun June 4, Charlotte,NC – Underground
Tues June 6, Washington DC – 9:30 Club
Fri June 9, Brooklyn, NY – Brooklyn Steel
Sat June 10, Philadelphia, PA – Union Transfer
Sun, June 11, Boston, MA – Royale
Tues June 13, Montreal, QC – Corona
Weds June 14, Toronto, ON – Danforth Music Hall
Fri June 16, Columbus, OH – Newport Music Hall
Sat June 17, Detroit, MI – St Andrews Hall
Sun June 18, Chicago, IL – House of Blues
Tues June 20, Denver, CO – Ogden Theatre
Weds June 21, Salt Lake City, UT – Rockwell @ Complex
Fri June 23, Los Angeles, CA – Wiltern
Sat June 24, San Francisco, CA – Fox Theatre