Paul McCartney Duets With John Lennon, Virtually, At 'Got Back' Tour Opener
'You've been a fantastic audience for our opening night,' McCartney told the sellout crowd in Spokane, WA.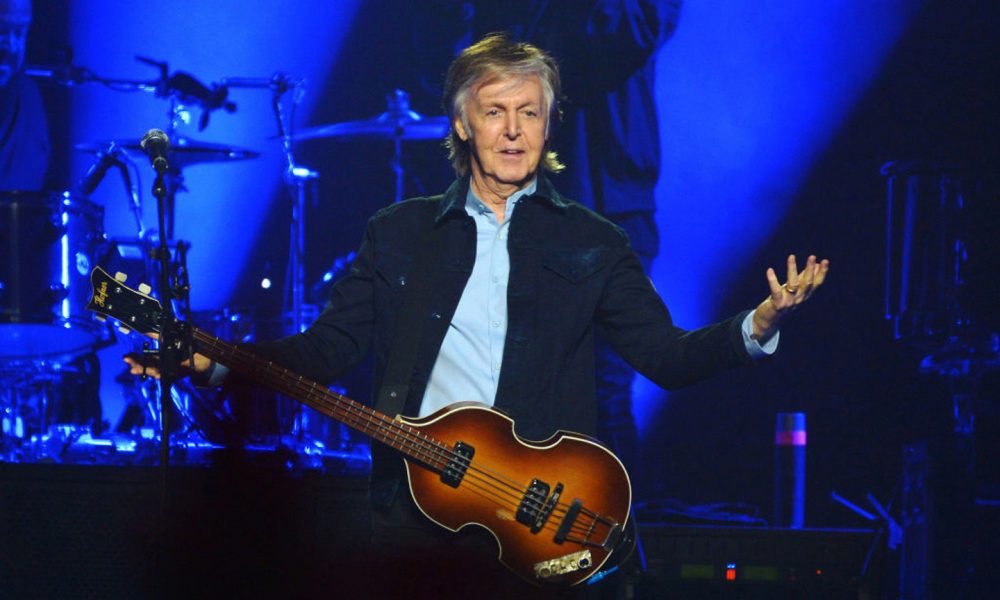 Paul McCartney and his band opened their Got Back tour with his first visit to Spokane, WA last night (28), delivering a spectacular 36-song show. It included a virtual duet with John Lennon and the live debut of "Women and Wives," from his McCartney III album.
"Wow, is all I can say [is] you've been a fantastic audience for our opening night," McCartney told the sellout audience at the Spokane Veterans Memorial Arena. Another highlight was his interaction with Lennon on The Beatles' "I've Got A Feeling," for which Lennon was seen in footage from the group's famous rooftop concert, as seen in in the Get Back docuseries.
McCartney, two months from his 80th birthday, opened the show with "Can't Buy Me Love" before heading into his Wings period of the 1970s for the singles "Junior's Farm" and "Letting Go." He ended the main set with "Let It Be," "Live and Let Die," and "Hey Jude," returning for a further selection of Beatles songs culminating in "Carry That Weight/The End." He also waved a Ukrainian flag, a gesture that Ed Condran in Spokane's Spokesman-Review said was "befitting so much of McCartney's career – celebratory, reflective, political and revolutionary.
Fifty-eight years on
"The great Brit remains charming and humorous as he delivered songs from a canon that is unparalleled in terms of depth and quality," continued the review. "Who else has such range, brilliance and the ability to strike such a chord? McCartney finally played Spokane a mere 58 years after changing the world by performing on The Ed Sullivan Show."
The Got Back tour continues next Monday (May 2) at the Climate Pledge Arena in Seattle, with dates extending June 16. McCartney then crosses the Atlantic for his much-vaunted headliner at Glastonbury Festival on June 25.
Listen to the best of Paul McCartney on Apple Music and Spotify.