Pete Townshend Announces 'Words + Music' Audible Series
The series will include installments on Aimee Mann, Beck, and more.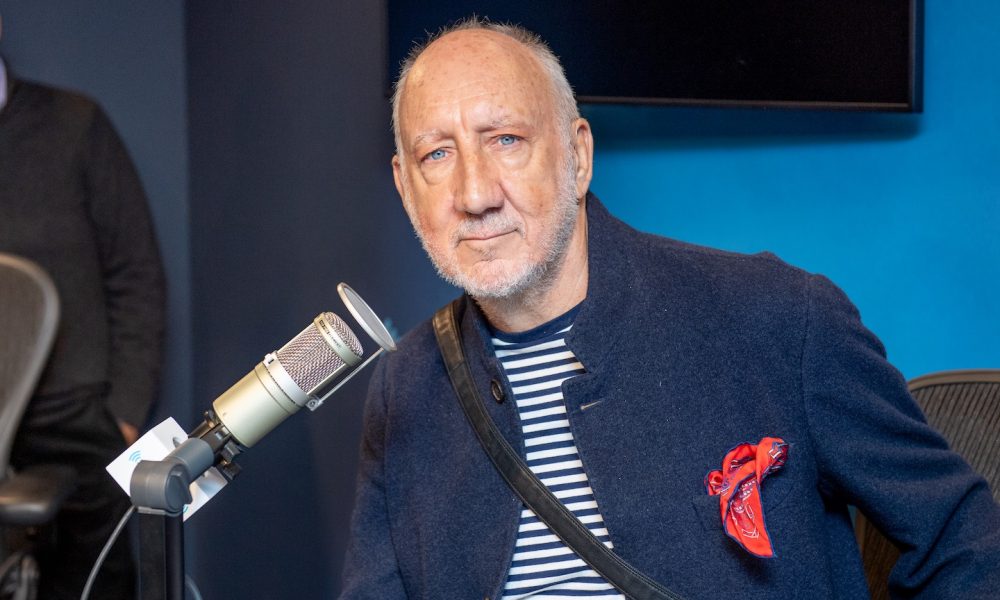 Pete Townshend has announced his new Audible Original "Words + Music."
The series is part of a slate of Audible Originals "Words + Music" that Billboard reported will also include include Beck (July 1) and Tenacious D (Aug. 5), as well as installments focusing on Mariah Carey, Aimee Mann, Carlos Santana, and yasiin bey (formerly known as Mos Def) slated to roll out later this year.
Townshend told Billboard that "the two-hour 'Words + Music' covers some material he's discussed in the past, but that the opportunity to create a long-form podcast, in which he can weave his story in between poignant performances of some of his favorite solo songs, was what convinced him to participate."
He added, "I loved this format, because it enabled me to approach the songs and the music that I was writing in that five-year period [through] what was going on in the music." He discussed a stretch from 1978-1982 that included the release of his solo albums Empty Glass (1980) and All the Best Cowboys Have Chinese Eyes (1982). One of the other perks for Townshend was working with revered music journalist and Somebody Saved Me co-producer Bill Flanagan, an old friend who also helped shepherd the VH1 Storytellers episode he recorded in 2000.
Townshend donated the proceeds to the Teen Cancer America charity. "I really, really enjoyed it and I felt safe with Bill and Audible talking about a kind of dangerous period for me — where I was very productive but not particularly successful, where everything I was doing was lucrative, but the pressures were fantastic."
Townshend and The Who are participating in Record Store Day 2022, Townshend with the first-ever appearance on vinyl of his live Face The Face album, which was part of this year's first "drop" on April 23. The 40th anniversary edition of The Who's 1982 album It's Hard, originally scheduled for the same day, will now be available in a limited run of 6,000 copies as part of the second, on June 18. The record was been remastered by Jon Astley, cut at half speed by Miles Showell at Abbey Road Studios, and pressed on 180 gram heavyweight orange and yellow vinyl.
Listen to the best of Pete Townshend on Apple Music and Spotify.