Watch 'Queen at the Movies – Take 3: Bohemian Rhapsody': Episode 48 Of 'The Greatest' Series
In 2018, 'Bohemian Rhapsody' took the worldwide box office by storm, setting a new record for the highest-grossing biographical film of all time.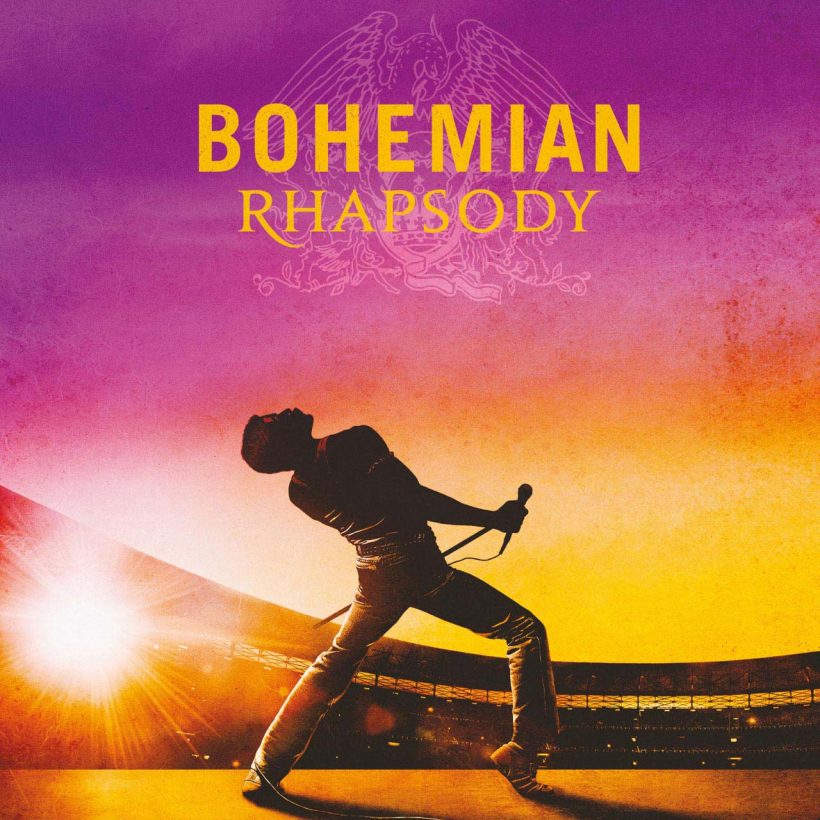 This week's episode in Queen's 'The Greatest' archival video series offers a third instalment of 'Queen At The Movies' – and this time it's the blockbuster Bohemian Rhapsody.
In 2018, the Bohemian Rhapsody movie was released to much anticipation, and quite literally took the worldwide box office by storm, setting a new record for the highest-grossing biographical film of all time. You can watch 'Queen At The Movies – Bohemian Rhapsody' in full below.
The film became a runaway box office success, but journey to this point hadn't been easy, with the idea of Queen at the movies taking almost a decade to be realized…
Brian May: "We were a little reluctant in the beginning because, you know, it's difficult to make a film that would do Freddie justice. And what happened over the years, because it was suggested to us a lot, what happened was that we realized if we didn't get involved, then somebody else would do it and then you wouldn't be able to protect Freddie's kind of legacy."
Roger Taylor: "I think a lot of people, they think about Freddie, and the media tend to think, 'Oh, flamboyant', whatever, you know? And they remember him for other things, and they tend to forget that he was a brilliant musician. I think the film does pay good attention to the fact that Freddie was a real, real great musician."
Brian May: "We all felt we wanted to portray Freddie's humanity, to portray him as a human being, like Roger says, as a musician. And it had to be truthful, and it had to be not too indulgent, and it had to be watchable, and, I think Freddie would say, number one, it had to be entertaining. And I think you have to laugh, you have to cry, and I believe people will do in this movie."
2018: Queen At The Movies Take 3 - Bohemian Rhapsody (Episode 48)
Brian May: "Casting Rami (Malek) in the role of Freddie absolutely blew us away, the first time we met him. We kind of saw Freddie in him and we could sense his passion, and everything was put together around that, I guess."
Rami Malek: "At first I thought it would be so daunting to be that extremely liberated, audacious performer that he was on stage who transcended everything about music. And so I thought, 'OK, there's a human being there that I could connect with'. Now, I just wanted to discover how that human being with all those eccentricities and confusing thoughts could be so daring and bold on stage."
Brian May: "We didn't get to see him in full 'shtick' until that first moment when the cameras rolled on Live Aid. We both went down to see it, and it was, I don't know what the word is, it just sent shivers up your spine because the recreation was so perfect of the venue and everything about it, including the backstage.
"And then these guys come on and they are us. And they plunged in the deep end. That was like the pinnacle performance they had to pull off right at the beginning of the shooting, which is tough, but they had it down."
Roger Taylor: "They got very close to us, I mean, visually and as actors, and so which made it particularly uncanny to watch for us. After a couple of viewings you just start to completely believe 'ah, that was us…oh no, it's not. It's other people.' But, phenomenal."
As well as setting new box office records for a biopic film, Bohemian Rhapsody won four Oscars, including Best Actor for Rami Malek, who also received the Golden Globe, Screen Actors Guild and BAFTA awards for his portrayal of Freddie.
More importantly, though, it introduced a whole new wave of fans to Queen, who were discovering the music for the first time. The film's official soundtrack reached top ten positions in twenty-five countries during 2018/2019, becoming one of Queen's top selling albums in almost 40 years and their second highest album chart placing ever in the US.
Rami Malek: "I want everybody, to be exposed to Queen. The music is so powerful. The lyrics are so powerful. They're universal. And I think, you know, I don't know if Queen ever wanted to be socially or politically conscious in their music, but, can't help it. I mean, this is a band that was revolutionary and continues to be. It's about being your most authentic self, and Queen is the epitome of inclusivity, and I think that's what the world really needs right now."
Watch every episode of 'The Greatest' on Queen's official YouTube channel.